Tokyo Paralympics began on 24th August 2021 and it looks like the best ever for us as we have 54 strong competitors devoted to return home with big wins. India is competing for 9 sporting events this Paralympics. The good news is that India already has its first gold and we can't keep calm.
19-year-old, Avani Lekhara managed to win India its first gold by winning at the women's 10m Air Rifle Standing SH1 event. Not only did Avani won us a gold, she also broke the World Record with 249.6 points and beat China's Cuiping Zhang.
Avani Lekhara - Rifle Shooter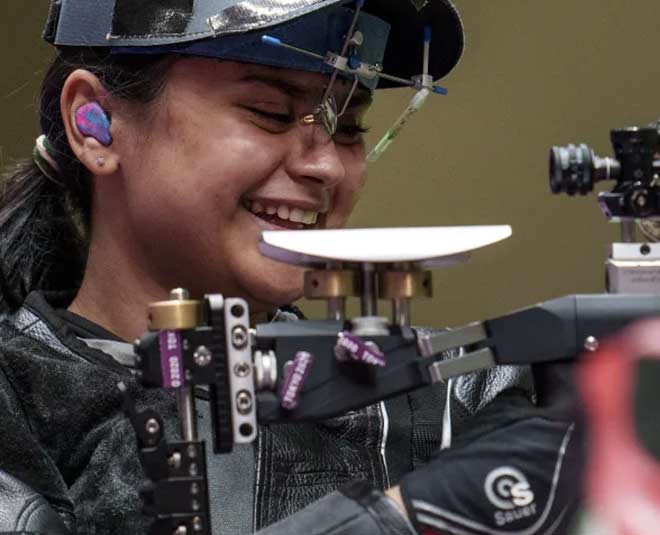 When Avani was 11 years old, she met an accident and was confined to a wheelchair but she didn't give up. Taking inspiration from Olympic champion Abhinav Bindra's autobiography, Avani Lekhara decided to take up shooting. She was encouraged by her father to get involved into sports. It was in the year 2015 that Avani took shooting as a hobby when her father took her to a shooting range during summer holidays.
#IND's national anthem echoes across the arena as Avani Lekhara grabs a historic #Gold for her nation! 💪#Tokyo2020#Paralympics#ShootingParaSport@AvaniLekharapic.twitter.com/Agv5Wptrfi

— #Tokyo2020 for India (@Tokyo2020hi) August 30, 2021
At the Tokyo Paralympics, Avani created history by winning a gold medal. She finished on top in the R2 women's 10m Air Rifle Standing SH1 at the Asaka Shooting Range. With a total of 249.6 points, Avani also made a world record with her win.
Don't Miss: Tokyo Olympics 2021: When Fashion Went Hand In Hand With International Sports
Bhavina Patel - Table Tennis Player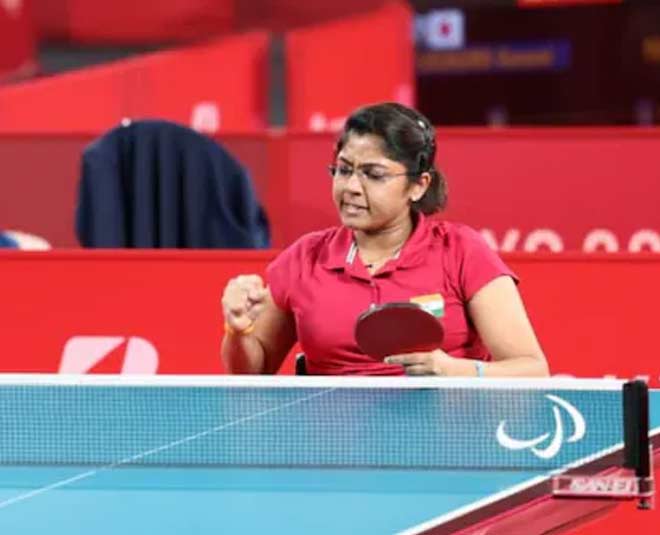 Bhavina Patel was just 1 when she met with an unfortunate accident where she lost her mobility below the waist. However, she never gave up on her dreams. She moved to Ahemdabad, Blind People's Association in Vastrapur where she learned computers. Here she met some visually impaired children who used to play table tennis and she gradually developed interest in the sport. She started to learn table tennis and began participating in competitions.
With time, her game got stronger. Bhavina went on to win a couple of medals at national and international events. To train her for the Paralympics, her parents shut their shop in Ahemedabad and helped her train well. Bhavina Patel has become the first Indian table tennis player to win a medal at Paralympics. Bhavina Patel won a silver medal at the Tokyo Paralympics. After this big win, she became the second female athlete to win a silver medal after Paralympic Committee of India (PCI) chief Deepa Malik.
Don't Miss: Swapna Barman Makes Indian Proud With A Gold At Asian Games
Deepa Malik - Multi-Talented Athlete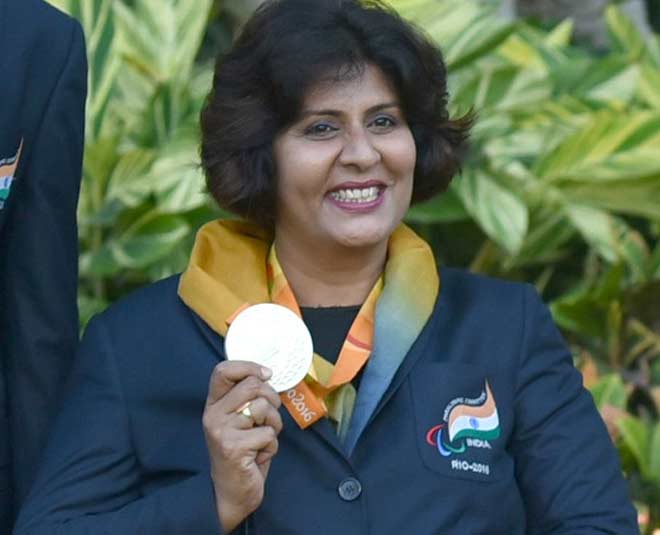 The Paralympic medalist Deepa Malik needs no introduction. The athlete didn't give up after being diagnosed with a spinal tumours. She underwent 3 surgeries but it couldn't help her paralysis from the waist down. At the age of 36, Deepa Malik decided to take up sports. Once she began her game, she didn't stop and went on to win national and international medials.
Deepa Malik became the first Indian woman to win a Paralympics medal in shot put. But that's not the only sport she plays. She is a multi-talented athelete who has participated in events like javelin throw, discus throw, swimming, motorcycling.
Deepa Malik is currently the Paralympic Committee of India (PCI) chief. Talking about the ongoing Paralympics in Tokyo, Deepa Malik shared her expectations from the game in an interview to thehindu. She said, "Absolutely, my expectations have already gone beyond what I was expecting. This year, India is sending the largest-ever contingent. I am very hopeful that we are going to create history."
Our women at the Paralympics are playing phenomenaly this year! Share your thoughts on the Indian players at the Paralympics on our Facebook page. For more updates on the Paralympics, stay tuned!