Subhadra Kumari Chauhan needs no introduction. She was India's first woman protester during the freedom movement and also a popular Hindi poet, best known for the poem 'Jhansi Ki Rani'.
It is the Indian poet's 117th birth anniversary today and Google is celebrating with a very special Doodle. In the doodle, we can see a picture of the Indian poet donning a white saree and holding a pen and paper. The doodle beautifully depicts the life of Subhadra Kumari Chauhan, on one side a picture of Jhansi Ki Rani on a white horse and on the other side a huge crowd holding banners. The doodle has been illustrated by New Zealand-based artist Prabha Mallya.
On the occasion of her birth anniversary, we thought of taking you through some interesting facts about her life. Read on.
Subhadra Kumari Chauhan's Early Life
Born in a village called Nihalpur in Allahabad, Uttar Pradesh, Chauhan went to Crosthwaite Girls' School. She got married to Thakur Lakshman Singh Chauhan of Khandwa in the year 1919. She was 16 when she got married and had 5 children.
Being A Part Of The Freedom Movement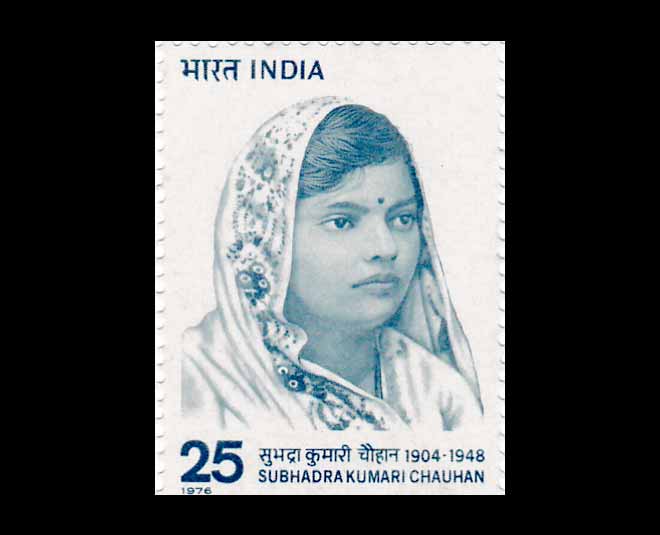 In the year 1921, Subhadra Kumari Chauhan along with her husband Lakshman Singh Chauhan moved to Jabalpur where they joined Mahatma Gandhi's non-cooperation movement. With this, she became the first woman Satyagrahi. While she was a part of the movement, she got jailed twice for her participation in the protests during the British rule.
She went on to become a member of the legislative assembly.
Don't Miss: Inspirational Story Of Sudha Murthy, From Being A Small Town Girl To The First Female Engineer Hired At TELCO
Subhadra Kumari Chauhan's Love For Writing
Apart from her contribution to India's freedom movement, Subhadra Kumari Chauhan also gave us some beautiful poems and stories that focused on the hardships of Indian women. She was someone who rose to fame when India was witnessing a male-dominated era of literature.
Through her journey in literature, she gave us 88 poems and 46 short stories. Some of her popular poems were Vida, Veeron Ka Kaisa Ho Basant, Jallianwala Bagh Mein Vasant, Vida, Jhansi Ki Rani among others.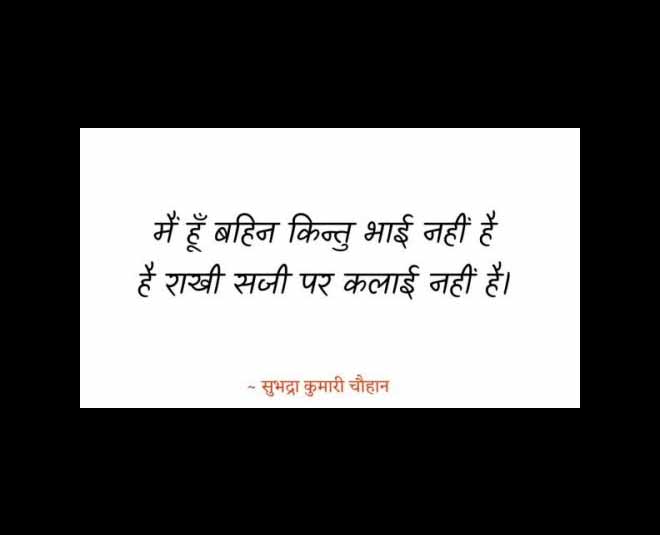 Among all her works, her poem Jhansi Ki Rani is one of the most loved compositions. The poem is one of the most recited and sung poems in Hindi literature. To date, this poem is recited in schools, and children are taught about the queen of Jhansi's participation in the 1857 revolution through it.
All of Subhadra Kumari Chauhan's poems were in the Khariboli dialect of Hindi and were mostly very simple. Other than writing poems related to the heroes of the nation and the freedom movement, she also wrote poems for children. Her short stories were based on the life of the middle class.
Don't Miss: Lata Khare: A 68-Year-Old Woman Who Saved Her Husband's Life By Running A Marathon
Subhadra Kumari Chauhan's Untimely Death
Not many know that the freedom fighter died in a car accident in the year 1948 while she was on her way back to Jabalpur from Nagpur where she had gone to attend an assembly session.
Do you know an Indian Coast Guard ship was named after Subhadra Kumari Chauhan after her demise? In the year 1976, Indian Posts released a postage stamp to commemorate her.
Subhadra Kumari Chauhan is no more but her extraordinary work continues to inspire us each day. Her poetry is used to teach today's generation about the freedom movement, our real heroes and her contribution to the freedom movement encourages us to stand up against social injustice even today.
Tell us which is your favourite poem or story written by Subhadra Kumari Chauhan. For more such stories, stay tuned!