"Humare liye koi bhi kaam nahi hai or na he koi kar raha hai (We neither have any work, nor is anyone doing anything for us)," Niharika* told Sarita Shukla when they met near the JNU Jungle, Munirka, New Delhi.
"Everyone is working for men, women and kids, but no one is working for us."
This rather barebone yet jolting statement transformed Shukla's activism journey. She decided to become a trans advocate and help people from the community to find jobs. Shukla refers to them as Didi, and they greet her with the same epithet. In Hindi, Didi means an elder sister, the one who is supposed to look after her younger siblings and cousins.
It isn't surprising to note that a section of people who have been treated as outcasts by society, have been disrespected by many, have also struggled when it comes to getting government IDs made.
Shukla was collecting data in one of the red light areas in the capital of India, Delhi, when she met Niharika* along the way and confessed about how society treats them. "Apki wajah se environment kharab ho jaega (Environment will be soiled because of you)," is one of the common statements thrown at people of the third gender and they are meant to accept it graciously.
The most common struggle they face is being categorised in terms of binaries. When it comes to making government IDs or applying for a job, "Sab gender dekhte hain, qualifications koi nahi dekhta," Shukla quotes a transgender person in her exclusive interview with HerZindagi.
People want transgender folks to identify as either male or female. "When they have accepted their identities, why can't we?" asked Shukla.
Trangender Folks Adhere To Class & Caste Divide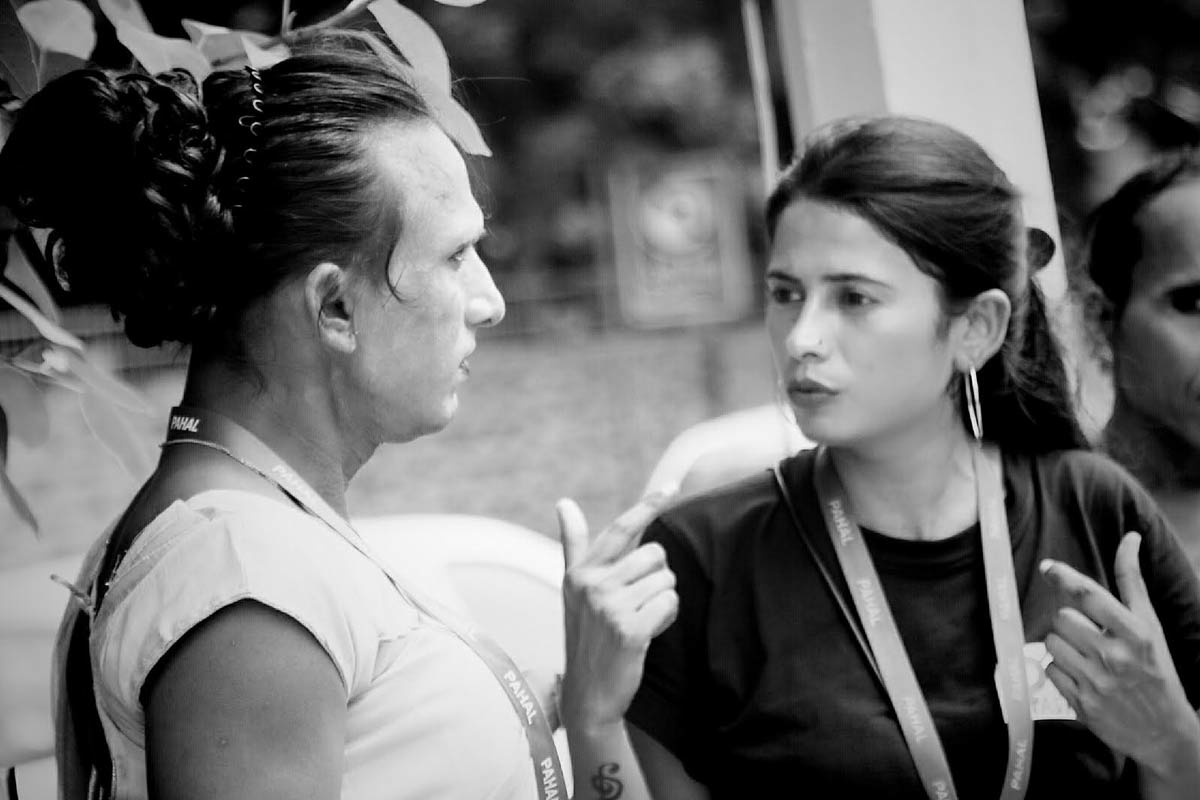 Every community has preconceived notions about other communities with which they have never interacted or been a part. They assume that every person belonging to a community lives a certain way, behaves a particular way and has a specific lifestyle.
However, most of these are just overarching generalisations that people believe from what they hear. Similarly, Shukla pointed out that people in the transgender community also adhere to the class and caste divide.
'I Love My Body The Way It Is'
Depending on their status in their community, people do different types of work. The basic hierarchy is divided into - Shaadi, Light & Night. High-class people would attend weddings or go to houses that have welcomed a newborn, the middle class would roam around traffic signals and high-end markets like Connaught Place asking for money, while the lower class tend to sell their bodies at night.
Being a part of Rotary Club of Global Action and working on project Astitva, Shukla notes that the community does not receive respect because of the kind of work they do, however, she also agreed that since society had abandoned them, therefore, many of them have no resort but to turn to such work.
While doing her work, the activist met Neeta*, who told her, "I like my body the way it is, I love it and cherish it. I know that I am doing no wrong when I earn my livelihood by selling it. This is my hard work and I take pride in it."
Because many of them do not identify as either male or female, even education has failed to include them. Those who are educated get rejected by employers for the way they look or sound. This is among many other reasons why we do not see many trans people in white-collar jobs, the ones that we consider so respectful, Shukla adds.
Fight For Acceptance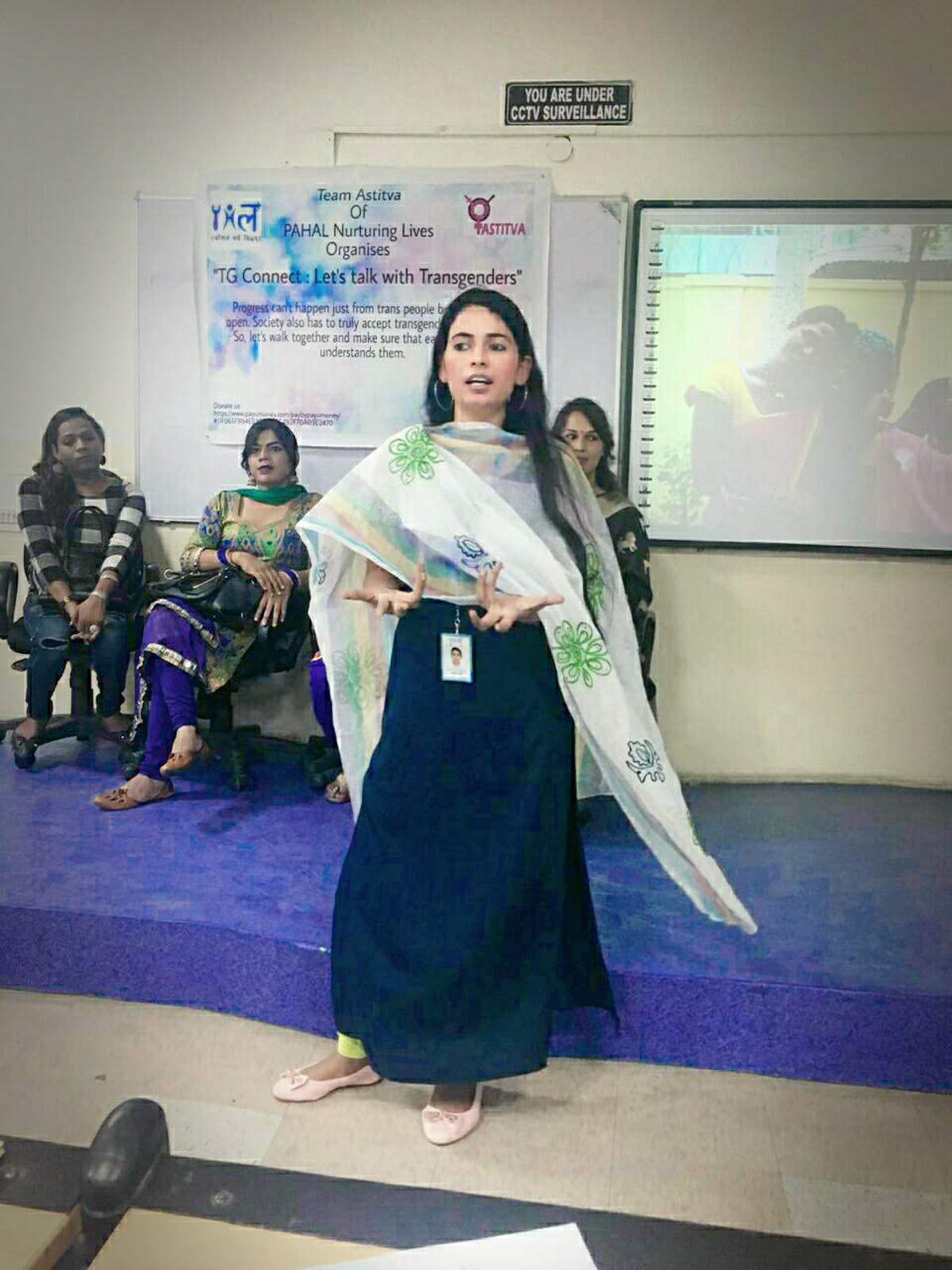 "All the fight is only for acceptance," Shukla underlines. People from the transgender community want to be respected and accepted for who they are, how they look and what they do.
"They do not see themselves as abnormal beings, why does society? If every Indian citizen has the right to equality, why do we not accept everyone as equal?"
Shukla confesses that once we accept the LGBTQ+ community, only then, we will understand their challenges and requirements.
Working closely with the Election Commission, Rotary Club of Global Action and other organisations, Shukla has helped more than 11,000 transgender people get completely vaccinated against Covid-19, and even helped them get their Aadhar Cards and voter IDs made.
Don't Miss: How Rayyan Monkey, A Transwoman, Found Joy Through Her Queerness
Representation Is Crucial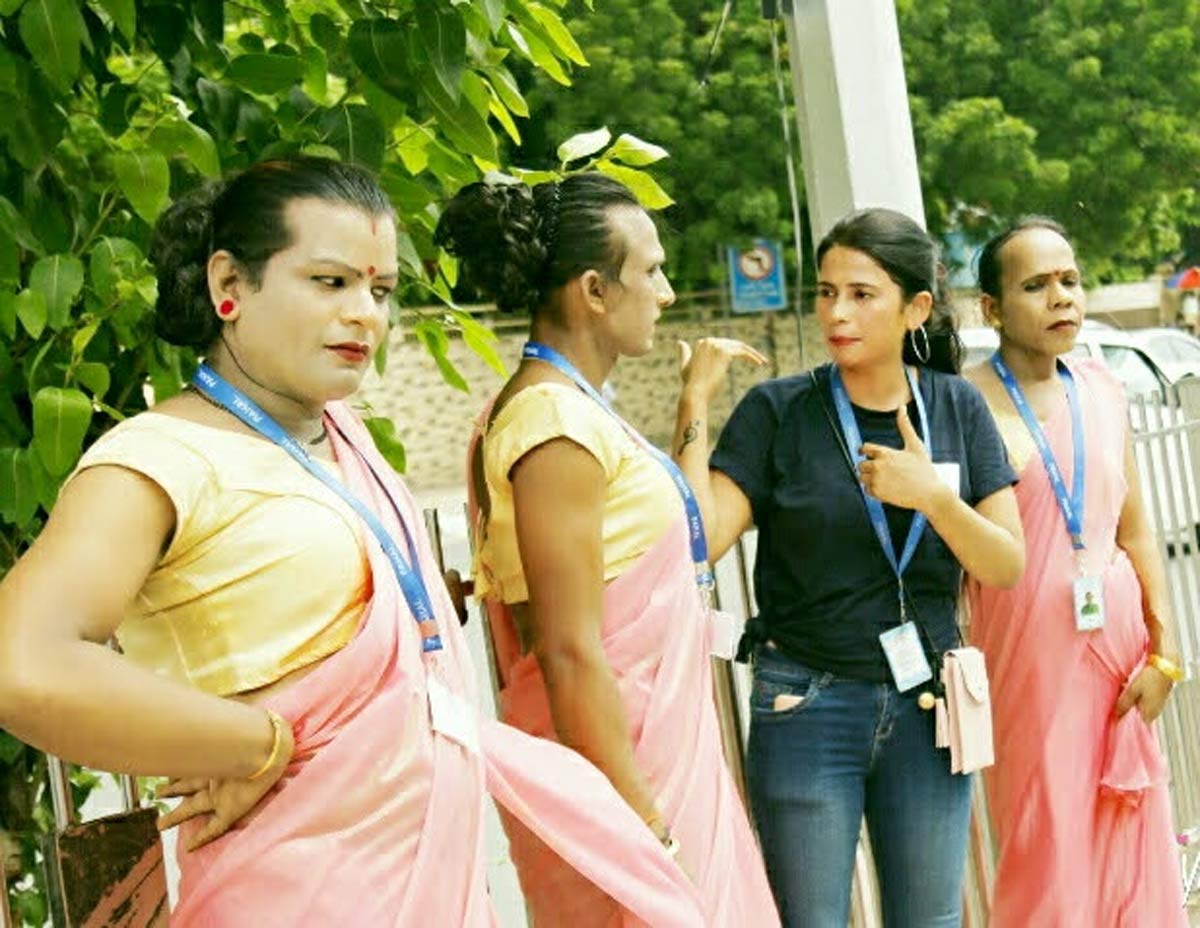 Shukla shared that whenever she has worked with people from the community, she noted that they would not drink water for hours when working in the field. "If they use a women's toilet, people would be irked, if they use a men's toilet, people would frown upon."
The trans activist pointed out that we have not even managed to provide people of the community with hygienic toilets despite politicians continuously boasting of the work they have done under the Swachh Bharat Mission. "How can they make our country free of open defecation when they continue to neglect an entire community?"
Recently, Bobby Kinner from the Aam Aadmi Party won the civic polls from Sultanpuri, New Delhi and became its first trans councillor. It was a huge win for the community. "Only a representative from the community can highlight challenges that these people face," Shukla pointed out while highlighting the value of representation from every caste, creed, sex and community in any political construct.
Debate Is As Crucial As Work
When asked if things are improving on the ground – because debates around acceptance of the LGBTQ+ community are surely creating a lot of noise, Shukla said that debates are necessary. It is how we can stress the need to provide these people with a seat at the table.
"At the same time," Shukla added, "We need to be aware of these people's rights, accept their identities and give them a platform to speak."
Don't Miss: 4 Inspiring Trans Women Advocating Trans Rights
With the help of the people from the community itself as well as many NGOs and government organisations, Shukla has been able to help many transgender people find jobs at Amazon, Pride Metro Station (Noida), as makeup artists, in Delhi High Court, etc.
"They have a voice, they just need space to speak their minds and hearts."
Disclaimer: *pseudonyms given to protect the identities of people in the story.
Did you like this article ?