From the beautiful hills in Himachal Pradesh to the serene beaches in Mumbai, you will find plastic waste at all the popular tourist destinations across the country. Similarly, Kaziranga is a world heritage site in Assam as it is the home to one – horned Rhinoceros, therefore, extremely popular among tourists, hence, the situation about waste is no different here. Plastic waste can be seen all around the National Park which is a big problem.
Village Weaves: Initiative By Rupjyoti Saikia Gogoi
Rupjyoti Saikia Gogoi is a 47-year-old woman who is hails from the same area. When she realized about the problem of plastic waste on the streets, she came up with a ground-breaking idea of turning this waste into traditional handloom products such as doormats, tablemats, handbags, furniture, and many more.
Technique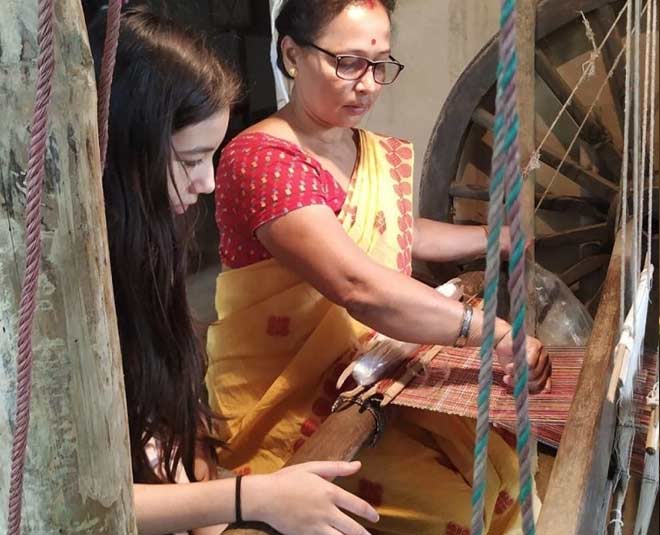 The creative woman that she is, Gogoi didn't get any formal training to learn the technique. She said that she started this new venture in 2004 when the waste became extremely disturbing. She thought of weaving it just like she would do with a bamboo.
Following simple steps, she integrated plastic with cotton threads to weave different products on a primitive handloom. Her simple technique proved to be successful and she is following this technique ever since.
Her Journey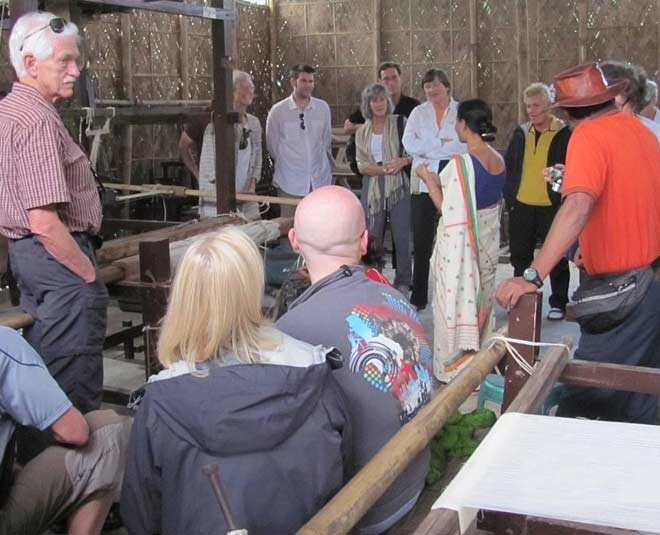 Rupjyoti started collecting waste from around the streets with some other women. Once they had enough, they washed and dried up the waste. Following this, they cut strips of the waste using a pair of scissors and tied the strips together by hand to make it into a long thread. Then, using a traditional handloom, cotton thread is woven in the vertical direction, and horizontal weaves are made using the plastic thread.
Don't Miss: Meet The first Muslim Woman From Bihar, Razia Sultana, To Become DSP
Rupjoti said that for the outcome to be colourful, they use all kind of plastic waste from wrapper to bottles. Once she felt that this method was a success, she started teaching it to other women and together, they sold the final products to tourists. They also gave a tour of their handloom to the people who wished to have a look at it.
In 2012, a sales outlet with the name of Kaziranga Haat was set up in order to showcase the products to the buyer so that they can browse through everything before they decided what they want to purchase.
Don't Miss: Females Of The Past Who Made It Easier To Be A Woman Today
Livelihood For 2,000 Women
Assamese woman are usually trained well in handloom weaving but dealing with waste is a different thing, therefore, it needs a bit extra hard work and learning. Rupjyoti took her technique to about 35 villages of Assam and trained over 2,000 women from rural areas in this technique to empower them by giving them a decent livelihood.
Although, some have strted to set up their own business but others send their finished handlooms over to Kaziranga for Rupjyoti to sell it to the tourists. This way, the waste gets used to make something useful as well as is a source of living for several women all across the state of Assam.
For more such stories, stay tuned to HerZindagi!