Surprisingly, there had no female Muslim DSP appointed in Bihar up until now. Razia Sultana has made history by becoming the first Muslim woman to become DSP by clearing the 64th exam of Bihar Public Service Commission (BPSC).
Muslim Officials
Although, Razia is the first Muslim women but there have been Muslim men on duty before. Although, the number of Muslim men was also less. This year only 4 out of total 40 officials are Muslim. In totality, only 98 out of 1454 Muslims have managed to clear the exam till this date.
M. Rahman, a big name in the coaching industry for civil services has revealed that no Muslim woman has been able to crack it before and Razia making everyone proud by being the first one to clear her exam in the first attempt.
Education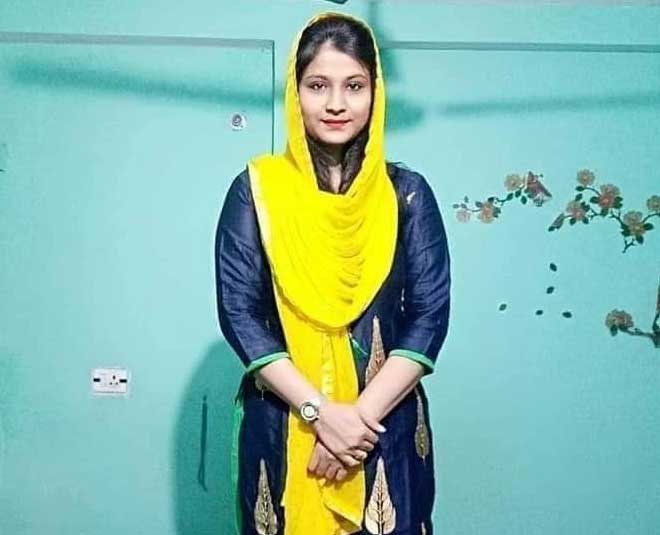 Razia Sultan has passed her 10th in the year 2009 and passed her 12th in the year 2011, both from Bokaro. Following this, she went to Jodhpur in order to pursue a bachelor's degree in electrical engineering. Since the year 2017, she has been working an assistant engineer in the power department in Patna.
Family
Razia Sultan's father was steel stenographer in Bokaro's steel plant. Unfortunately, he passed away some years back. Also, Razia has one elder brother and five elder sisters in the family making her the youngest. Her brother is an MBA graduate and is currently settled in Jhansi working for a private company.
Coaching For Civil Services
Residing in the Hathua constituency of Gopalganj district in Bihar, Razia revealed that although she was taking help from coaching institute but she was not totally dependent on coaching. This is because Patna, where she was working only offered BPSC coaching in Hindi but she has to give her exams in English. Therefore, her primary way of studying self-study instead of it being coaching which is tremendous in many ways.
Don't Miss: Flying High! 2 Women Army Officers Selected To Train As Helicopter Pilots
First Attempt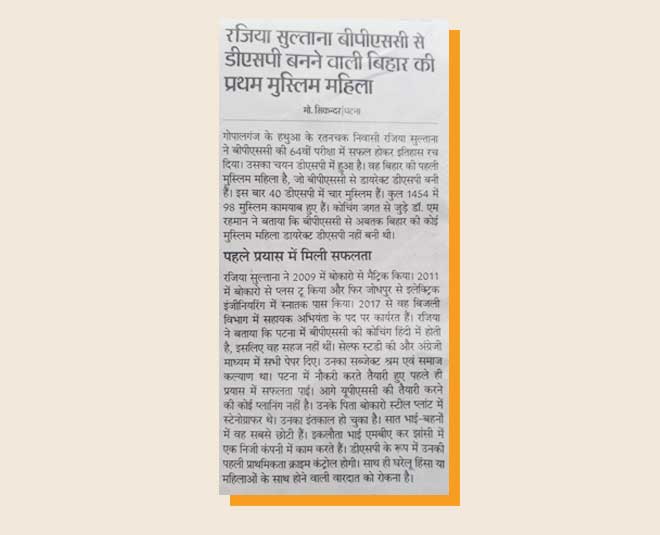 The subjects she opted were health and exercise along with social welfare and studied hard for her exams in order to achieve her dreams. After a lot of hard work, she managed to clear her exams in the first attempt.
Although, she doesn't wish to appear for the exams of UPSC but currently she is living her dream by clearing this hard exam which many cannot do even after several attempts but she showed everyone that she is capable by doing it in the first attempt.
Don't Miss: #PrideMonth Special: The Story Of Zoya Thomas Lobo - India's First Transwoman Photojournalist
Duties
Razia has joined her duties as DSP and her first responsibility will be crime control. Along with crime control, she has to make sure that the cases of domestic violence and other crimes against women stop in her presence.
She has made a mark in the society by being the first female Muslim DSP in Bihar achieving such great heights and has come out as an
inspiration
for several women out there who want to fearlessly achieve their dreams.
For more such stories, stay tuned to HerZindagi!