As the Indian Women's Hockey team's dream to win a medal at the Olympics remained unfulfilled today since they lost the game for bronze against Great Britain at a score as close as 3-4, we cannot be any more proud of our girls. The way they made their way so far, their fierceness, and their struggles have not gone unnoticed. The entire nation is going to welcome them home like true winners because they gave an extremely tough competition to all their opponents!
With the mindblowing 1-0 win against Australia in the quarter-finals and losing by just one goal in the match for bronze, saying that our girls have made us proud, would be an understatement. The energy, the zeal, the determination of our team's girls are unbeatable.
Now that you know that our hockey team has the most passionate girls in it, let us take you through the journey of Navneet Kaur who plays forward in the team, the champion who had scored the late goal against Ireland to help the team make it to the quarter-finals!
Navneet Kaur's Background
Image Credit: navneet kaur instagram
Navneet Kaur was born in the year 1996 on the 26th of January in a small town called Shahbad in Haryana. She has always been passionate about sports. Hockey was a very popular sport in her hometown. Her father too is extremely passionate about sports and has always supported Navneet in her endeavor to take up the sport of hockey as her career.
In an interview with a news daily, she had mentioned how initially she had only played hockey because she was interested in sports. However, after she saw the game of Surinder Kaur, the former captain of the hockey team, she got so inspired that she knew that this is exactly what she wants to take up as her career. She was so passionate about playing hockey and doing well at it that she even changed her school so she could focus more on the sport.
Read More On Hockey Players- Tokyo Olympics 2020- Know All About Hockey Player Sharmila Devi, The Young And Zealous Striker!
Navneet Kaur's Journey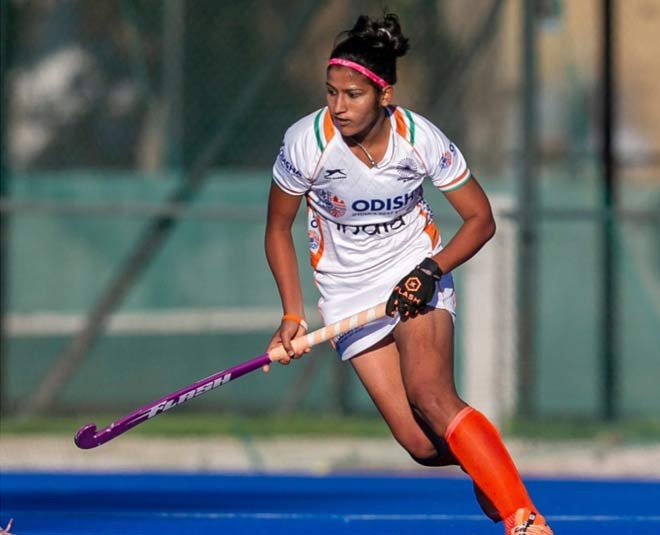 Image Credit: navneet kaur instagram
Navneet Kaur like many other proficient hockey players had started her training at the Shahdab Hockey Academy. She considers what she learned here as a big contributor to what she is today. As Navneet Kaur is representing the nation at an international level, let us see the journey that she has had so far. She has already represented India in 79 matches till now. She is one among those sportswomen in India who know exactly what they achieve and give their 100% to get there.
Navneet Kaur made her debut in the senior hockey team in 2014 and since then she has never looked back. She had made her debut at the New Zealand series.
Prior to this, she had won a bronze medal in the year 2013 where she played at the Junior World Cup.
In the year 2016, she won the Asian Champions Trophy followed by the Asia Cup in the year 2017.
She played the World Cup in the year 2018. Apart from this, she had also played at the Olympic Qualifying Series against the USA.
Don't Miss- Tokyo Olympics: All You Need To Know About Golfer Aditi Ashok
Tokyo Olympics 2020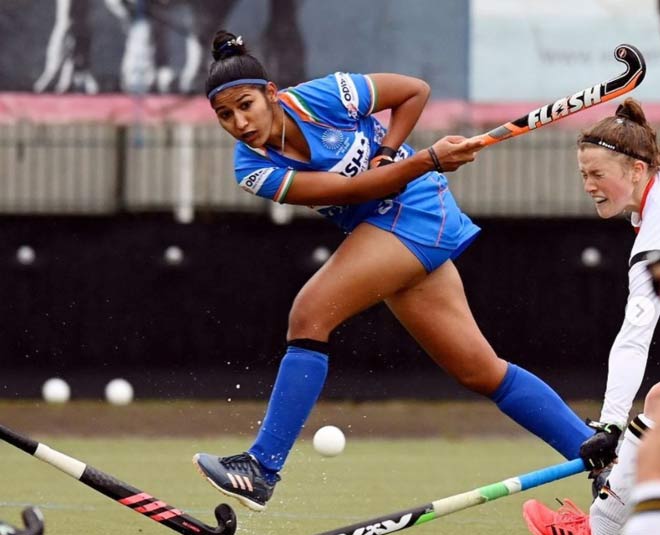 Image Credit: navneet kaur instagram
While we thought that the fact that Team India won the Olympic Qualifying series, and had qualified for the Tokyo Olympics 2020(read about more players) was a matter of huge celebrations, our girls have left us in tears with their brilliant performance so far! Even though they did not win a medal, they have won hearts internationally! They have won India a high position in world hockey that now every opponent will remember! Chak De India has been brought to life by our champions!
We wish Navneet Kaur and the entire Indian Women's Hockey team all the very best for several other matches to come in the future! If you liked this article, stay tuned to HerZindagi for more such content!