Mirabai Chanu has made India proud again by winning the silver medal at the World Championships. She lifted 200kg (87kg + 113kg) of weight on Wednesday despite her wrist injury.
China's Jiang Huihua took the gold medal home by lifting 206 kg weight (93kg + 113kg).
'We Are Not Taking Any Pressure'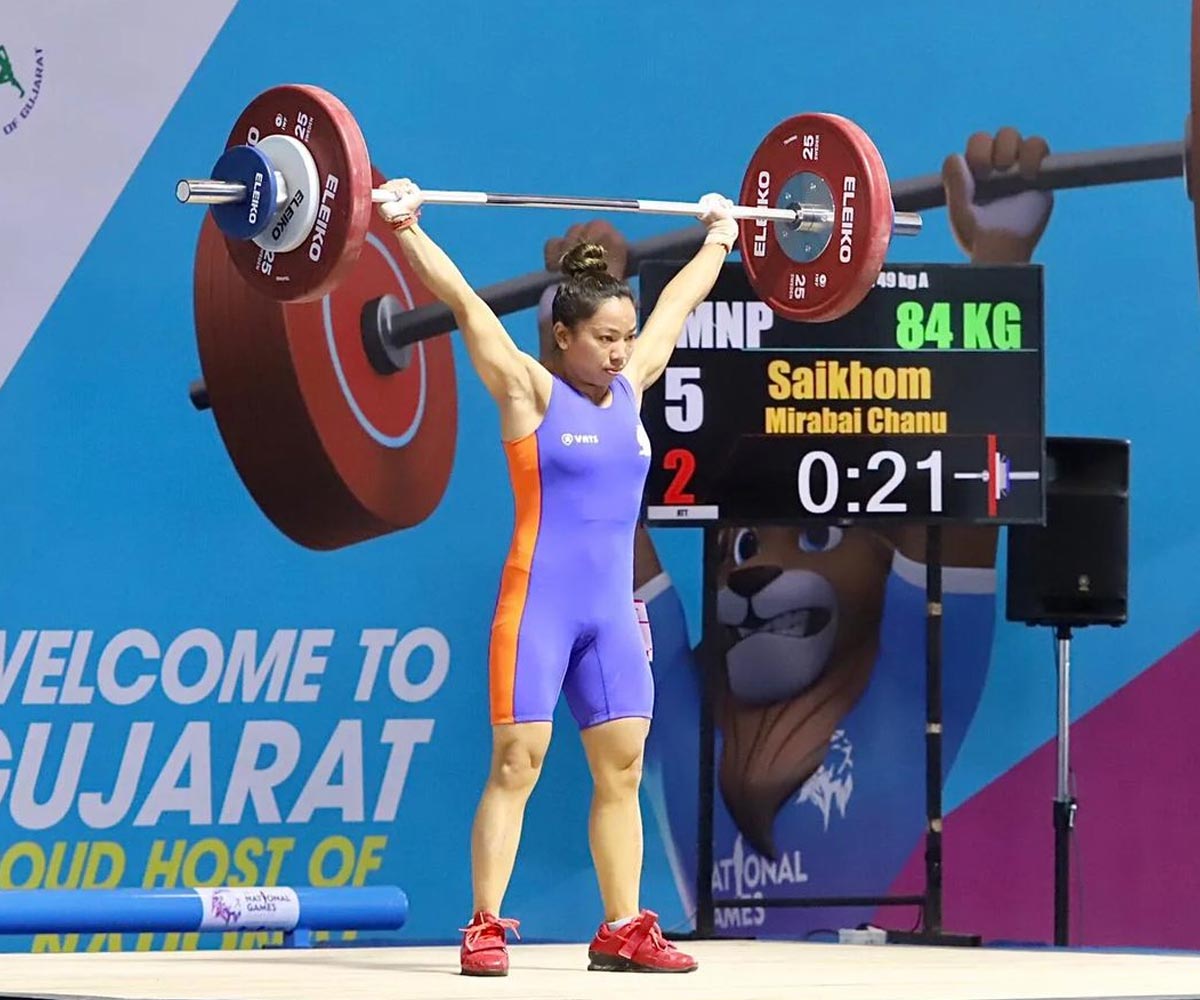 Image Courtesy: Instagram/mirabai_chanu
Head Coach Vijay Sharma told PTI that they are not taking any pressure for the event as Mira lifts this kind of weight regularly. "From now we will start increasing the weights and improving," he added.
Chanu and her coach could not do much about the injury because they did not want to miss the World Championships. However, now they will focus on her wrist first so that both can put their blood and sweat to prepare their best for the upcoming sports events.
11-lifter is among the most competitive part of the weightlifting events. Hou Zhihua, who won the bronze medal by lifting 198kg (89kg + 109kg), skipped her final clean and jerk attempt. Sharma pointed out that in this category, many lifters refrain from stretching themselves.
Don't Miss: Malaika Arora Nervous To Perform Car Stunt
Injury Shaked Off Mirabai Chanu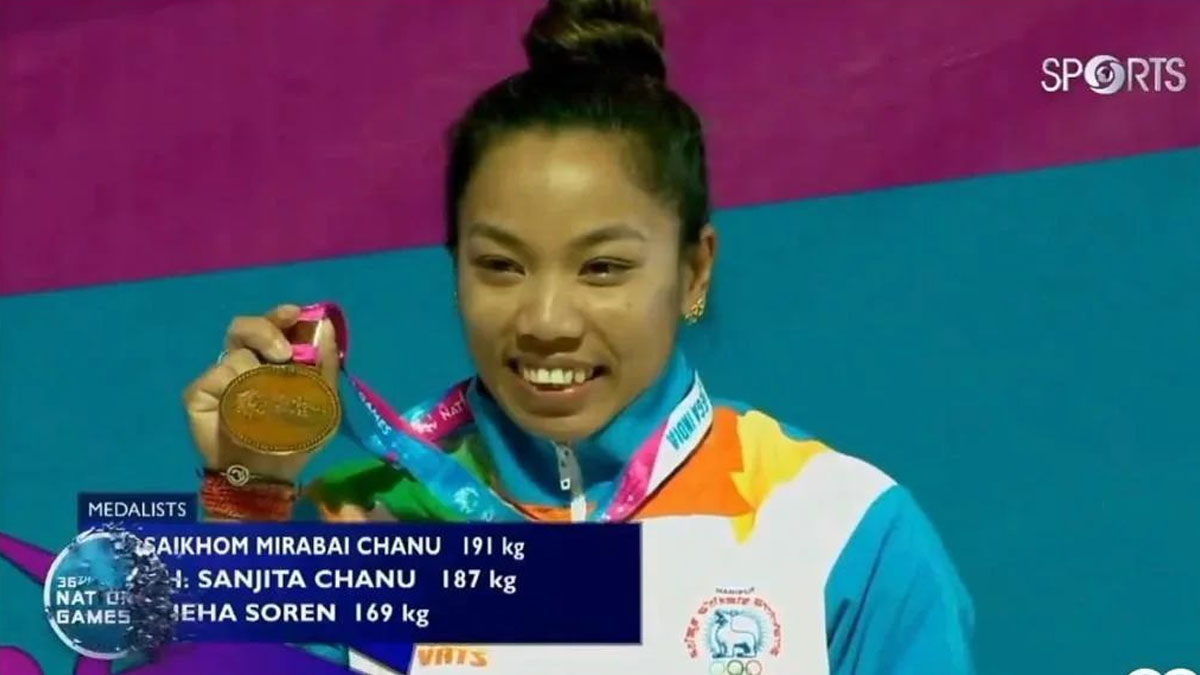 Image Courtesy: Instagram/mirabai_chanu
The 27-year-old athlete did not go for a 90kg lift. However, she managed to clean and jerk the 87kg barbell. After the snatch section, Chanu tried to do a clean lift of 111kg, but her first attempt was considered a no-lift. It was her injury that caused her elbow to wobble a bit.
Don't Miss: 5 Actors Who Cast Themselves In Their Maiden Productions
In her final two attempts, she was able to lift 111kg and 113kg to collect the silver medal.
List Of Mirabai Chanu's Gold Medals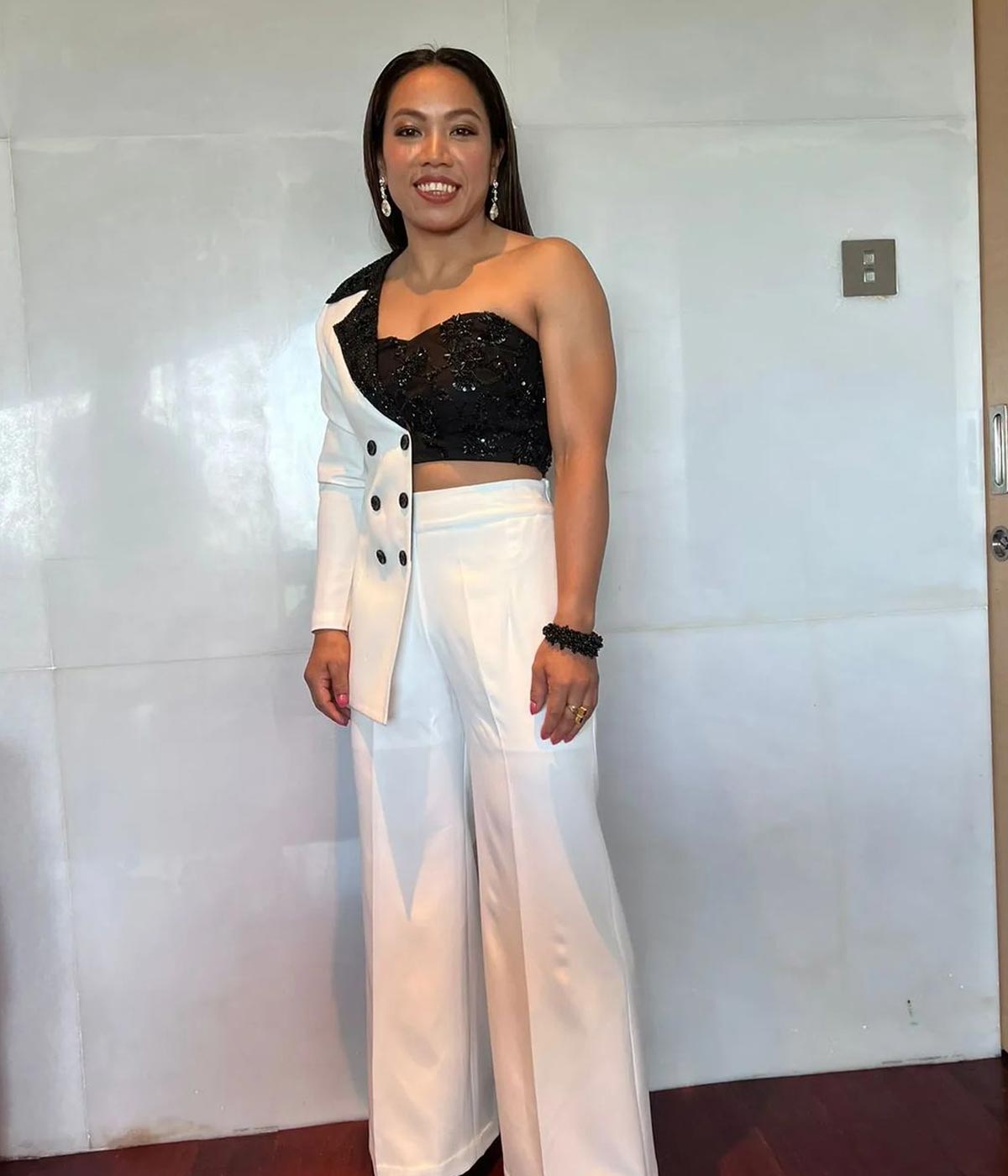 Image Courtesy: Instagram/mirabai_chanu
In 2017, Mirabai Chanu won the gold medal in the women's 48kg category at the World Weightlifting Championships, California, USA.
Her first gold medal in the Olympics was in 2018. Chanu lifted a total of 196kg. It was her record-breaking performance that was her personal best.
In 2020, she brought home the gold medal by winning the Senior National Weightlifting Championships.
Chanu has many feathers on her hat. In 2020, she was the only Indian woman weightlifter to qualify for the Summer Olympics. She becomes the second Indian woman after PV Sindhu to win a silver in Olympics.
In the Commonwealth Games 2022, she won the gold medal in the 49kg category after lifting 201kg in a snatch and clean and jerk.
Awards
Mirabai Chanu has received the Major Dhyan Chand Khel Ratna. She has also received the Padma Shri, the fourth-highest civilian award in India.
Did you like this article ?