India's first ever freestyle wrestler to have won a gold medal in Commonwealth Games 2010, Geeta Phogat needs no introduction. Anyone who has watched Aamir Khan starrer Dangal knows Geeta Phogat's journey to becoming India's leading wrestlers.
The movie was loosely based around wrestler Mahavir Singh Phogat and his two daughters, Geeta Phogat and Babita Phogat who managed to make it big in the male dominated field, shattering all barriers.
Geeta Phogat's journey is indeed inspiring! Ahead of her birthday this time, we thought of taking you through some inspiring quotes by the wrestling champion.
Taking Inspiration From Other Champs
Geeta Phogat, who herself is an inspiration to many was inspired by Mary Kom's journey. Geeta Phogat once said, "I've seen the success of Mary Kom at the Olympics... We stayed in the same flat. If she can win a medal after being the mother of two, why can't I?."
Breaking Barriers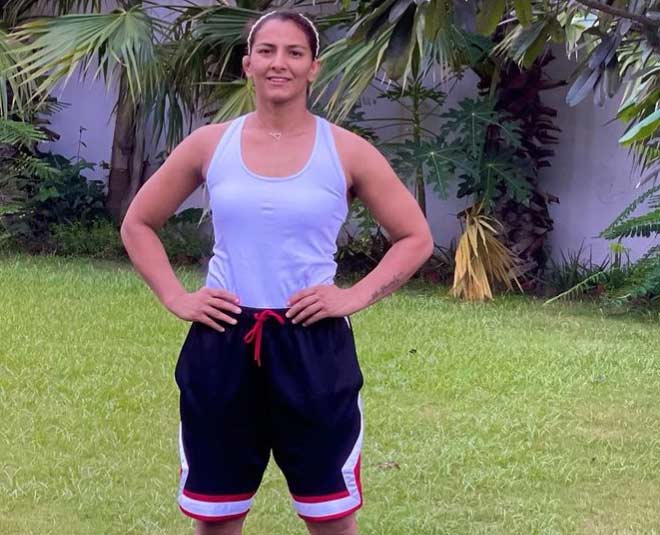 It wasn't a smooth journey for the Phogat sisters. Geeta Phogat and Babita Phogat stepped into the male dominated field. While the society kept questioning them at every step, they continued to break shatters and made it big eventually.
"Things are not going to change until Indian women, and their parents, stop being afraid of what society will say. This is the single biggest obstacle. The fear of what people will say and how this will shame their parents means that women are paralysed," Geeta Phogat had once said.
Geeta Phogat's Motivation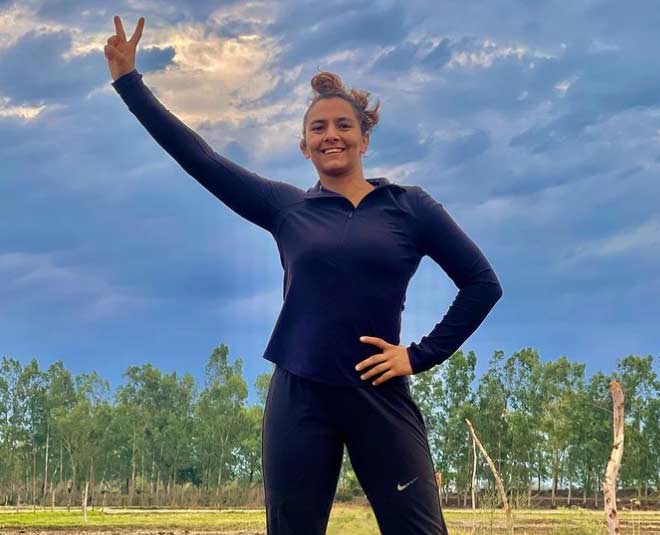 What keeps Geeta Phogat motivating is their father's contribution to their journey, his dedication to fight against all odds to support his daughters. Geeta Phogat in an interview with Deccan Chronicle said, "I have seen my father defying societal norms and investing his time and energy on us. He was ridiculed and criticised by the community for asking girls to seek a career in wrestling. But he had vision and was least worried when elders warned him his daughters would not find grooms. I had to wrestle for him and that motivated me tremendously."
The Desire To Keep Wrestling
Today, Geeta Phogat is a well-known name in the wrestling world and has achieved many milestones. However, that hasn't stopped Geeta Phogat from dreaming. She wishes to wrestle till her body supports. She said, "Till the time my body supports me and till the time I have that desire inside me to succeed, till then I will keep wrestling."
Don't Miss: Babita Kumari Phogat: Play This Quiz To Know This Indian Woman Wrestler Better
Strong From Inside And Outside
"If you are not strong from inside you can never look beautiful from outside," Geeta Phogat had once said. Geeta Phogat only managed to make a mark after breaking many barriers that came her way through her journey and we believe that it makes her look beaautiful more than anyone else.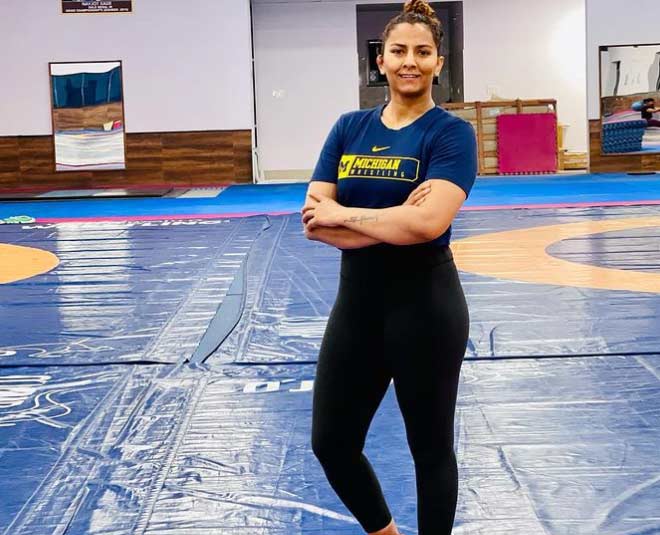 Geeta Phogat is married to fellow wrestler Pawan Kumar. The two got married on 20th November 2016. They had their first child, Arjun in 2019. She keeps sharing pictures of her little one on her social media handles. Geeta Phogat is the only Indian female wrestler to have qualified for the Olympic Summer Games.
Don't Miss: Vinesh Phogat Makes India Proud By Clinching An Asiad Gold
Geeta Phogat is the only Indian female wrestler to have qualified for the Olympic Summer Games. She was last making news for losing a whopping 35 kgs post pregnancy. The wrestling champion in an interview as per a report by the Bridge said, "Coming back to the mat after a long time was difficult. My body was completely imbalanced, I had to reduce around 35kgs after giving birth to my son, Arjun. Getting myself to where I was pre-pregnancy was a major hurdle."
Did these quotes by Geeta Phogat inspire you to never stop chasing your dreams? Share your thoughts with us on our Facebook page. For more such stories, stay tuned!
Source: BrainyQuote