The journey of the most successful people in this world isn't really a piece of cake. They usually go through a rough path before finally making it big and one such journey is that of Celebrity makeup artist Aashmeen Munjaal. Today, she is a celebrated name in the beauty world but once she was a typical housewife who spent all her day looking after her family. However, she built her own identity by putting in all the hard work, and now its been two decades that she has took over the beauty industry. She has come a long way and if you are wondering what's the secret behind her success, read on.
Aashmeen Munjaal some time back took to her Instagram handle and shared a throwback picture with her daughter. She captioned it, "23yrs back..When I was a typical middle class 12th pass housewife taking care of home, kitchen, cleaning, family, daughter by myself,,,,Not having much money to splurge. But still, I found low budget accessories & urge to decorate myself & women around me😁😁."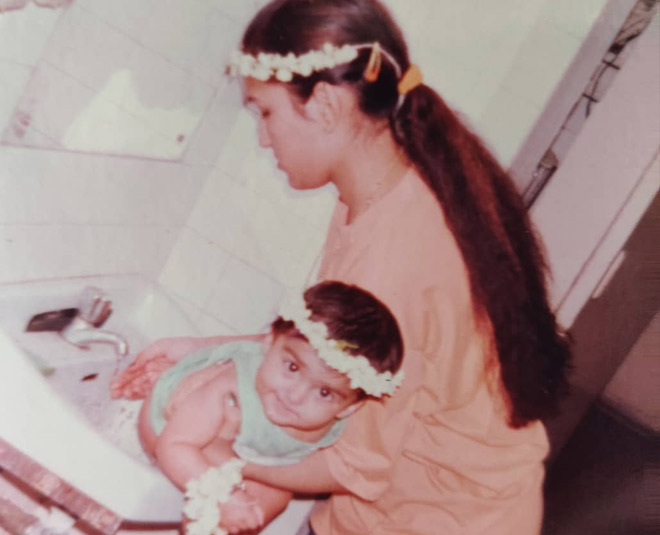 Talking about starting her journey, she said, "It all started when I got married. I was pursuing my B.com. At that time, my dream was to become an air hostess. Suddenly, my mother decided to get me married. It was an arranged marriage in a very conservative family. It was my family's decision. I continued studying. I was pregnant in the second year of college and became a mother in the third year."
"I was married in a business family so there were both pros and cons of it. The family was well off but there were restrictions for everyone. We used to get pocket money. After the birth of my daughter, I realised my aspirations were big, I wanted a different kind of living and I knew it won't happen in the amount of money I used to get. It was a big task for me to ask for money from my in-laws. For this reason, I knew I need to be financially independent. When my daughter was born, I wanted to give her a really good education. I wanted her to go to a good school and a standard living."
Don't Miss: 5 Reasons Why You Should Get Hair Spa Done Atleast Once A Month
"At that time, it was a big thing for a housewife to work outside. I wanted to be a beautician, a hairstylist and it was a big thing for my family as I belonged to a Sikh family. So I started with a small parlour in my home only. It was a big shock for my family that their daughter-in-law was a hairdresser."
"My husband was always clear on one thing. He said you can do anything you wish to but you can't go and work outside. I used to start working after he went to the office and finished it before he used to come back. That way, it was a very conditional kind of freedom."
There is always someone who supports you through your journey, acts as a medium of positivity. Though Aashmeen Munjaal's journey wasn't an easy one, she always had someone who inspired her to keep trying. She said, "My mother always inspired me. She taught me to become something on my own. She said I should never stop working. My mother was big support for me. When I used to work, I left my daughter with my mother and she took care of her. Talking about my in-laws, only my husband was supporting me. He never wanted me to sit idle at home. My husband wanted me to keep myself occupied with something constructive."
Don't Miss: Beauty Expert Aashmeen Munjaal Shares How You Should Use Ice On Skin For That Natural Glow
"My close relatives or neighbours never showed confidence in me and they were waiting for me to fall. When I started everyone thought it will all last for a few months but with time, things happened. I decided to start it at a small level but made sure that I did only quality work."
All these years, Aashmeen Munjaal has managed to carve a special space for herself in the makeup industry. She said, "Being a beautician was never a very respected kind of profession. I had to struggle a lot when I started off. But the point is that if you really wish for something, you can actually achieve it. Years back, there was nothing like being a makeup artist. When I started working, a lot of my clients were very happy with my work. Some of these people were from media and when I connected with them, I started getting projects. I worked with magazines like Wedding Affair. This further helped me create a name in the makeup industry."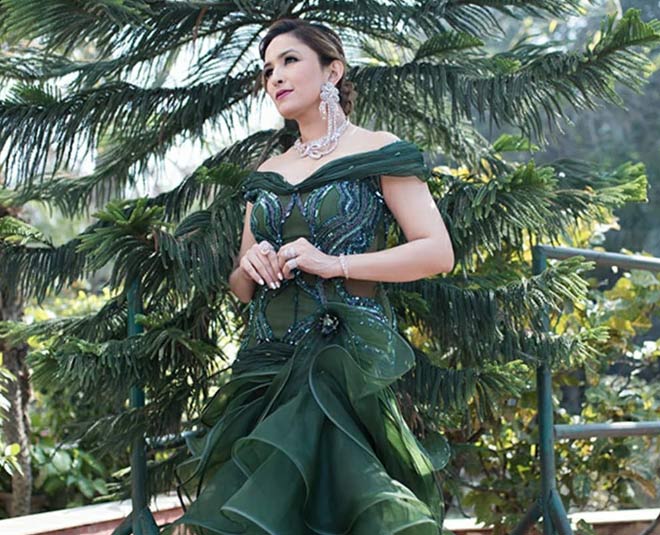 "I was the first makeup artist in Delhi who started advertising makeup by clicking pictures. People then began to know me as a makeup artist. There is still a long way to go for the profession but it helped me give an identity to those who looked up to me."
There are still a lot of women in the country who are trying to build their own identity. However, many are directionless. Queen of makeovers, Aashmeen Munjaal talked about the same and said, "Every woman has some aspirations. A woman may feel content by working at home for her husband and kids, another woman may feel by being more spiritual. While one woman desire to cook good food, others want to build her identity by working. It is not important to run after fame just because other women are in the race. It may not make you feel satisfied. Every woman needs to understand what she desires to do, what gives her happiness."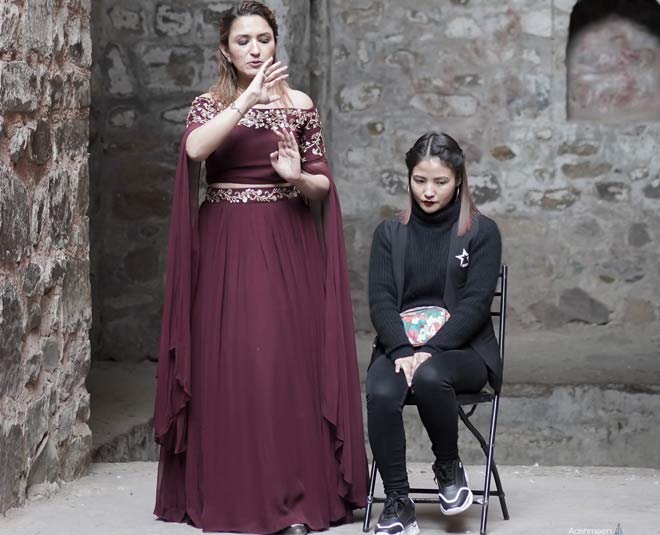 "Understand your vision and then decide what you wish to do ahead. Make your family understand what you wish to do and then accordingly work towards achieving your goals. Once you start your journey, there is no looking back. So its best to make your family and loved ones know that you are working towards your goals and you need their support along the way."
Aashmeen Munjaal also had a special message for every woman who looks up to her today. She said, "I will say, If I can achieve, everyone can achieve in life. I was no one when I started my journey and today I feel like I have achieved something. I have salons and academies that I look after single-handedly. I am a 12th pass and if I can do it, without having any degrees then any woman in the world can. If a woman decides to do something, she can achieve it."