If you have stepped into the 9th month of your pregnancy, it is time you start preparing for your hospital bag. A hospital bag basically will have all the essentials for you and your baby. While the hospital will provide you with some essentials, there can be things that you might need to further make your stay comfortable post-delivery. So, here is a quick list of 10 must-haves in your hospital bag.
1Medications
If you have been undergoing medications other than your regular pregnancy medicines then make sure you carry them along. You might not get them at the pharmacy easily at the maternity center and if you do, they might be available at a higher cost. Also, pack in some pain oils or balms which might give you relief post-delivery from backache which is quite common in both normal and C-section deliveries.
2Toiletries
Prepare a separate pouch with all your toiletries - your soap, toothbrush, toothpaste, shampoo. Don't forget to carry your daily essentials like moisturiser, face oil or lip balm. It is a good idea to keep some makeup along too, especially if you plan to have a professional shoot post the delivery of your baby.
3 Sanitary Pads
Be it a normal delivery or a C-section, you will bleed heavy after giving birth for a few days or even months. Pack sanitary pads. Make sure you get the ones which work for heavy flow.
4Nursing Bra
Having a nursing bra handy will make it easier for you to breastfeed your baby. You might need to breastfeed just after or a few hours after the birth of your baby. A regular bra might feel uncomfortable. Also, don't forget to pack nursing pads or breast pads which will help prevent leakage.
5Comfortable Clothes
Don't forget to pack some comfortable clothes for the hospital. Carry nursing gowns for easy breastfeeding, loose pyjamas, preferably dark coloured, button-down shirts, or a robe that makes you feel at ease.
6Baby Diapers
The hospital center will most definitely provide you with diapers. However, you never know they are of what quality. You might not like the for your baby. So, pack some good-quality diapers for your newborn. You can also get cotton cloth, and reusable diapers which are quite commonly available these days.
7 Diaper Rash Cream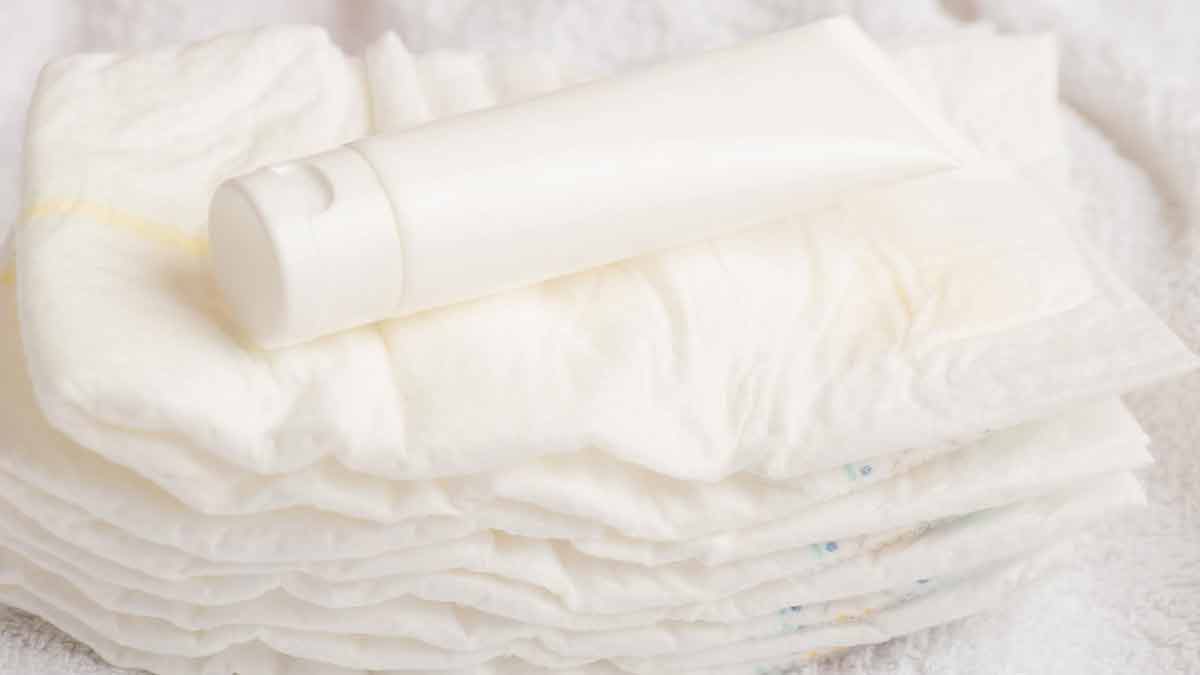 Babies have soft and sensitive skin. There are high chances of your baby getting a rash after using a diaper for the first time. So, don't forget to keep a diaper rash cream.
8 Onesies Or Rompers
Ahead of the birth of your baby, you will have to hand over some baby clothes to the hospital staff which can be used just after the birth of your baby. Pack some comfortable onesies or rompers for the same.
9 Disposable Panties
After the birth of your baby, you will suffer from a lot of discharge, bleeding, and incontinence. This can be for as long as months in some cases. So, postpartum your regular undies won't do. You will need panties that are specially curated for women in their postpartum. You can go for disposable panties or period panties which come with a great soaking power.
10Footwear
Lastly, don't forget to pack your footwear. Comfortable slippers would do to help you walk around your ward after your delivery.