Though denim-on-denim is not a new trend but people usually find the combination intimidating. Usually, a wrong pairing of denim with other colours of denim leads to fashion disasters. Though, denim jeans go with anything and everything but one needs to pay extra attention when they are pairing up denim tops with bottoms.
When it comes to fashion, denims are evergreen. They have been in fashion since so many years and are here to stay for a long time. Be it any occasion, denims not only look chic but are also super comfortable to be flaunted.
Here are a few denim combinations you can opt for in order to slay any outfit.
Break With Colour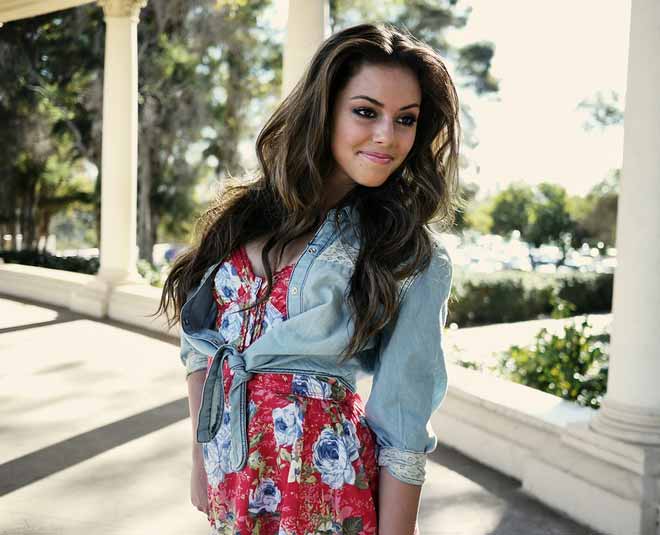 Image Courtesy: Freepik
If you are pairing your denim jeans with a denim jacket, the first thing you need to do is pick a light coloured t-shirt. Usually, the classic combination of denim goes perfectly with a white t-shirt. Avoid pairing loud or gaudy shades such as orange, yellow or parrot green with denims. You can also pair a pastel coloured t-shirt that will make your outfit look very subtle and classy.
Don't Miss: Finding The Perfect Denim Is Now Easy
Add More Colours
You can also add a printed shirt beneath your denim jacket but you need to be careful while choosing the print. A shirt with horizontal lines will do the best, as it breaks the monotony of denim overalls. Avoid having a riot of colours or flowery patterns while wearing denim-on-denim.
Pair An Accessory
If you are planning to pair denim with denim, then an accessory will help you in accentuating the look. A black or bright coloured crossbody bag or white sneakers will look the best. You can also add some gold earrings or put up your hair in a colourful scrunchie. These small additions will help in adding some final touches to your look.
Different Denim Washes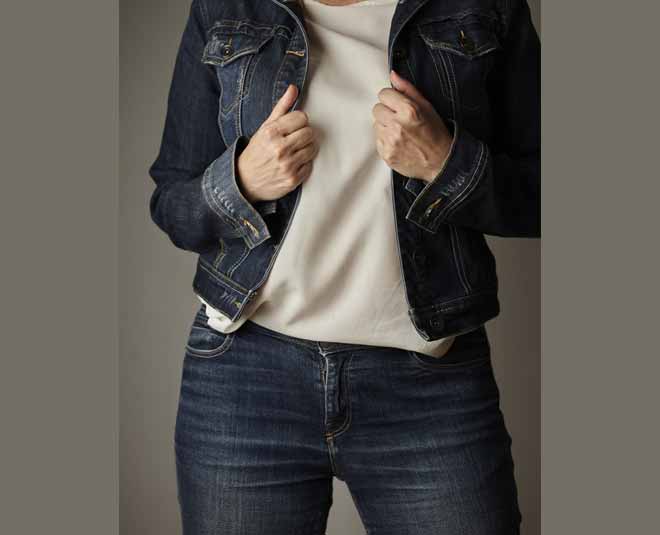 Image Courtesy: Freepik
While following the denim-on-denim trend, you can also experiment by mixing different denim washes. You can go for a light denim jacket with dark denim jeans and add a white t-shirt underneath. Make sure you don't go for loud shades of the t-shirt when matching different denim washes, as it will take away the focus from denims. Also pair a subtle colour like white, mauve or peach when you are pairing dark and light denims.
Play With The Footwear
You can also choose your footwear in a way that it complements your top. If you are wearing tight denim jeans with a casual jacket on top, you can match the colour of your t-shirt with your footwear. For example, you can wear red stilettos with a red crop top. Similarly, you can wear white sneakers with a white t-shirt and pair it up with a denim skirt and jacket.
Don't Miss: Fashion Tips: Five Amazing Ways You Can Wear Long Skirts With Style
Matching Your Top With Lipshade
Image Courtesy: Freepik
Another way to make yourself look straight out of a fashion magazine is by following this trick while pairing denim-on-denim. Apply a bold colour such as red or purple and match your t-shirt to accentuate your face. Put up your hair in a messy bun and there you go. You will look effortlessly stunning with this pairing technique.
Fashion Faux-Pas You Should Totally Avoid
Say a big no to denim accessories. Never pair a denim scarf or a denim hat while wearing denim-on-denim. This will be overwhelming and give it a monotonous look.
Don't button up your jacket if you are wearing the same coloured denims. Always leave the buttons open and let your t-shirt break the denim monotony.
Avoid playing too much with t-shirt colours and always go for basics.
For more such articles, stay tuned to HerZindagi.com