Karisma Kapoor likes to keep it casual and easy when she is off-duty, at home, or travelling. Her go-to casual pick is usually a T-shirt with ripped denim or comfy joggers. However, that doesn't mean her choices are boring, Lolo carries even the simplest outfits with style. If you are someone who wants to amp up the work from home wardrobe, take cues from Karisma Kapoor's casual and cool tees.
Red Slogan Tee
Always taking the casual route, Karisma posted this picture on her Instagram wearing a red slogan tee with black jogger pants. The tee read, "Love Is Free." On days when you are feeling dull and low while working from home, a bright coloured fun tee like this one can do wonders. She added to her simple look with a matching bold red lip colour and tied her hair in a high ponytail. Her t-shirt from Topshop is super affordable too, it costs Rs. 1200.
Don't Miss: DIY: Five Easy Ways To Give Your Old T-shirts Cool Makeovers
Basic White T-Shirt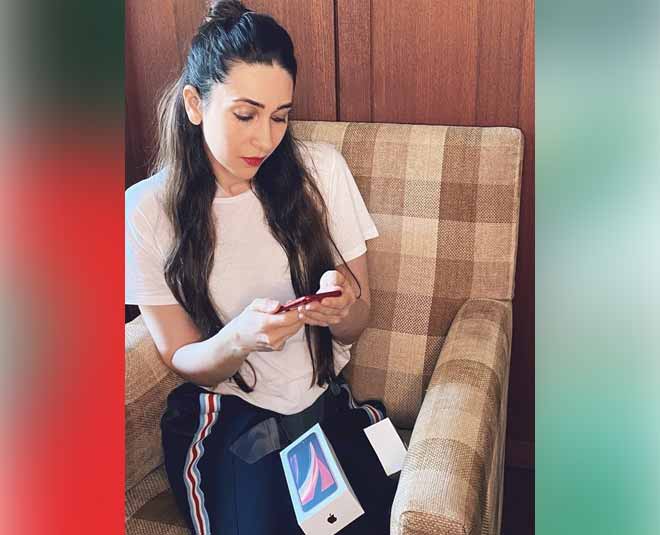 Karisma Kapoor has taught us how to style a basic white tee. She clearly has a thing for comfy tees and if you follow her religiously you can spot many of them on her handle. Here, Lolo wore a simple white t-shirt with black lounge pants. She tied her hair in a half knot bun (take work from home hairstyle inspiration here). She didn't miss wearing some colour on her lips to break the black and white look.
Black Slogan Tee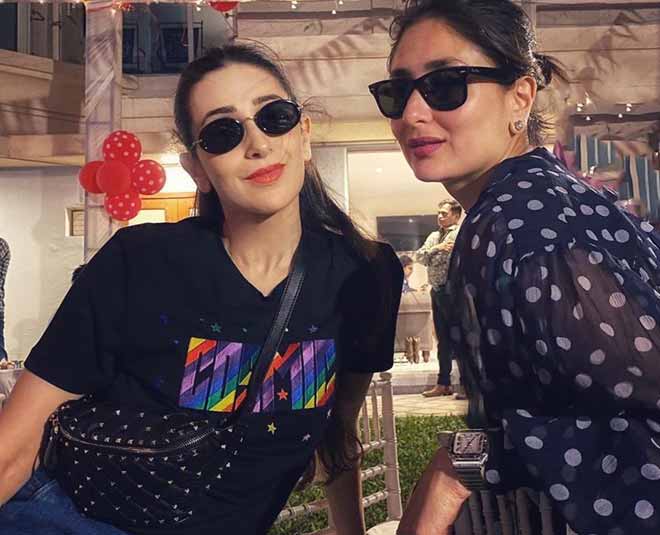 If you thought your slogan tees can only be worn at home then you are wrong! Karisma Kapoor knows how to carry a black slogan tee for a dinner party too. For dinner with family, Lolo teamed her black slogan tee with blue denims. Here she worked on her accessories to make the look stand out, a quirky belt bag, and a pair of classy sunglasses. With this look, she picked a pretty tangerine colour for her lips.
Don't Miss: Tips To Brighten Up Your Work Wardrobe For Summers
Plain Black T-Shirt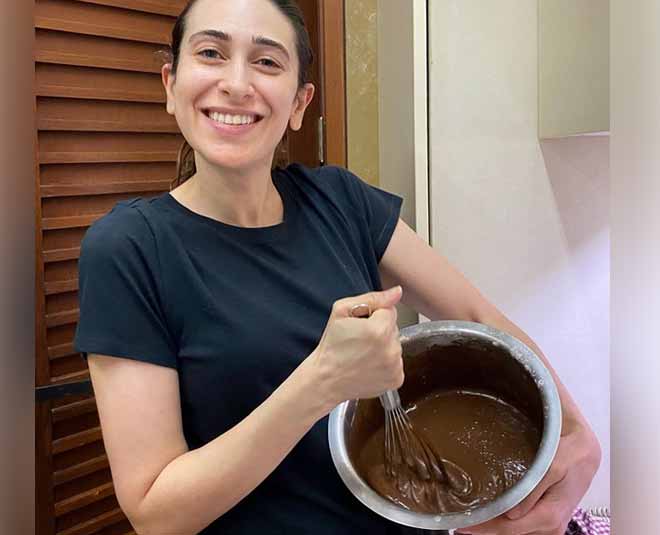 Love wearing casual tees? A plain black tee is a must in your closet. Styling black t-shirts is so easy, they are so versatile, team them with a skirt, denims, shorts or pajamas, they look great. Karisma Kapoor has a couple of black tees in her closet and she has taught us how to don it in different ways. One of the pictures she posted, she was seen wearing a black tee with black shorts. She has also paired her classic black tee with jogger pants, denims, and skirts in the past.
Black And White Striped Tee
View this post on Instagram
A stripe black and white tee can instantly add to your mood. Karisma Kapoor paired her striped tee with a pair of comfy black pants. Her hair were tied in a high bun. This time, she kept her look really basic, no makeup, just a pair of cat-eye sunglasses as she enjoyed a ride by the sea.
Bright Red Plain Round Neck T-Shirt
Looks like Karisma Kapoor has casual tees in all pop colours in her closet. Plain coloured tees are so versatile and you can style them any way you like. Lolo wore her bright coloured red tee with her regular black yoga pants. For this casual day outing, she kept her tresses open and teamed her look with a pair of black flip flops. Such a fresh and easy look!
Which one is your favourite casual look donned by Karisma Kapoor? Share with us!