Some time back, ace Couturier Tarun Tahiliani celebrated his 25 years in the fashion world with his first-ever digital show 'Infinite'. The designer's creations for the digital fashion tour night celebrated his identity and pride. As the show kickstarted, it took us through the journey of the designer through the years. It was the perfect representation of the brand growing from scratch and evolving into the future.
Talking about celebrating his story, My Identity, My Pride, Tarun Tahiliani said, "There is nothing more important than one's identity, an expression that defines you as being distinct from the world. This collaboration is a celebration of my journey and the myriad and varied influences that have inspired its course over the years. I take immense pride in expressing who I am and where I stand today, and in my association with Blenders Pride Fashion Tour 2020, because it gives me the opportunity to celebrate my identity with Pride."
In case you missed it, let us tell you that Tarun Tahiliani took us back to the Indian roots but there was a twist. The designer presented Indian design aesthetic with modern-day versions, just what the brides today look out for. If you are a bride-to-be who wishes to take the culture-rich route but with a hint of present-day then this guide is for you.
Ivory For The Win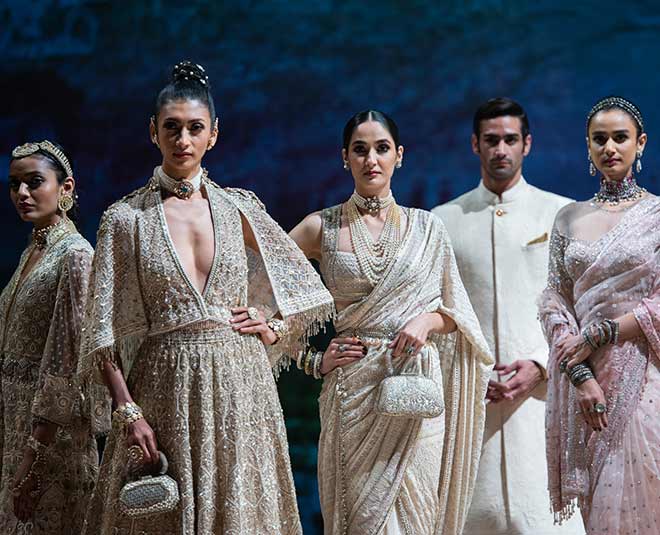 Tarun Tahiliani presented 25 muses during the digital fashion tour yesterday and it was ivory that took away the lion's share. This is the season of intimate weddings and if you wish to dress down for the D-day then ivory won't disappoint you. Many of you may not feel like going OTT with your wedding lehenga for a low-key shaadi. For a toned-down look, an ivory creation can be a good pick.
Don't Miss: Fabric To Designs, Get Your Wedding Wear Wardrobe Sorted With These Trends We Spotted At LFW
Experimenting Can Be A Thing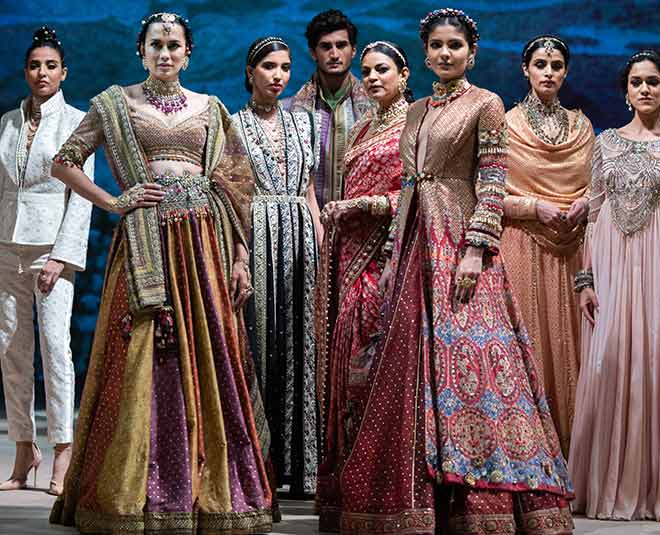 If dressing down is not your thing then don't be disappointed. Tarun Tahiliani's latest collection has something for every bride-to-be. Sticking to the traditional red is not a bad idea but for a modern twist, lehengas with long brocade jackets can be a thing this season. Also, if you wish to experiment with the colour palette and go for a mix of shades then a multi-coloured lehenga with shades of yellow, purple, orange, and green can work well.
Intricate Threadwork, Bead Tassels - Traditional Craftmanship
View this post on Instagram
The craftmanship technique plays a key role here. You can't really miss on considering the crafts used on your attire. This is what makes your outfit stand out. Tarun Tahiliani's latest collection is all about fine threadwork, beads, and sequins. The hero of his creations this season are the embellishments. Silver and golden embellishments, bead tassels, and pearl laces ruled Tahiliani's latest collection.
Don't Miss: Draw Bridal Inspiration From These Sabyasachi Brides
A Comeback Of Pearls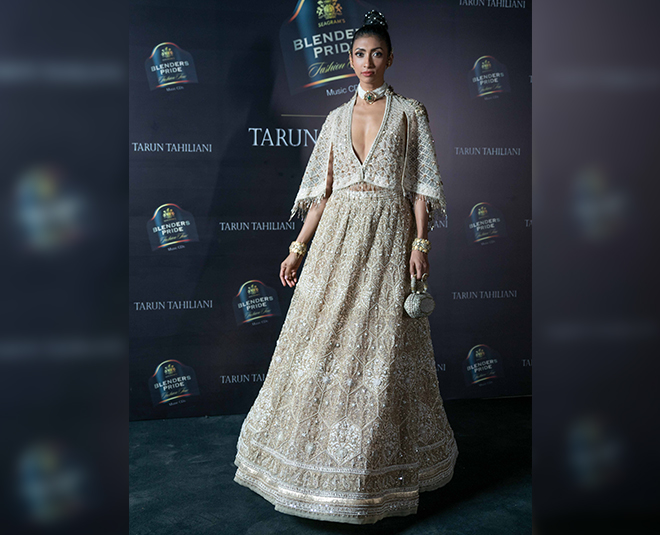 Clearly, Tarun Tahiliani's collection celebrates Indian heritage but with a hint of the present day. How? The modern-day attires from the couturier were teamed with old day pearls. Pearls always complemented Indian outfits beautifully. They are one regal accessory that can never disappoint. The designer has indeed taken us back to the jewellery closets of our mothers and grandmoms. Pearl jewellery can instantly add a hint of elegance to your wedding attires and teaming them with your wedding outfits this season won't be a bad idea.
Picking an outfit for your D-day is never an easy task but thanks to designers like Tarun Tahiliani who make it a smooth ride. If you are getting married anytime soon then don't miss taking cues from his collection. For more on fashion from India's biggest fashion designers, stay tuned!