Learn How To Ace The Finishing Look With Shahnaz Husain
Looking at how to ace that finishing look? Here are some tips by Shahnaz Husain!
As we are almost ready to step out of our house, most of us go back to our mirrors to have one last look at how we all look. It's a natural instinct to go and have a look.
Grooming is an essential part of our daily living. Everybody knows how to throw a couple of things together but it is basically the art of putting it together, complementing, or contrasting.
A combination can make your appearance look slim, taller, and much more than what you can imagine.
Why Accessorize?
Shoes, handbags, jewelry, watches, scarves, belts, hair decorations, even dupattas, all come under the category of accessories. These are the statement items that help put emphasis on your outfit altogether. Every outfit can have a different appearance with a different set of accessories. For example, the same churidar kurta in one colour can look informal with a printed dupatta and looks glamorous at night, with a sequined one.
How To Find An Accessory?
Be on the lookout for things that seem unusual or rare in sighting. You may find a gem somewhere in a pile of junk jewellery for instance. It's not always about having money to buy good accessories. You can transform your old earrings into a broach or make a new earring too. It's cheaper to shift on other metals like copper, bronze, glass, and silver for example as they are also highly durable with the price they come in.
Read More-Party Make-up And Grooming Touches For Her and Him By Shahnaz Husain
Things To Keep In Mind
While you may be going for a vibrant outfit, you may want to be on the lookout for overdosing on colours with your accessories. Everybody has a tendency to overdo their work when they are excited.
An outfit with larger prints than usual should be worn with solid coloured accessorizing such as a mauve coloured handbag to enhance the emphasis on the outfit.
Shoes
For a formal night, you can opt to wear a pair of golden or silver shoes. Shoes have also become an option, leaving heels as the ultimatum. With this, you can pick a piece of golden or silver jewellery to match the accessories.
Earrings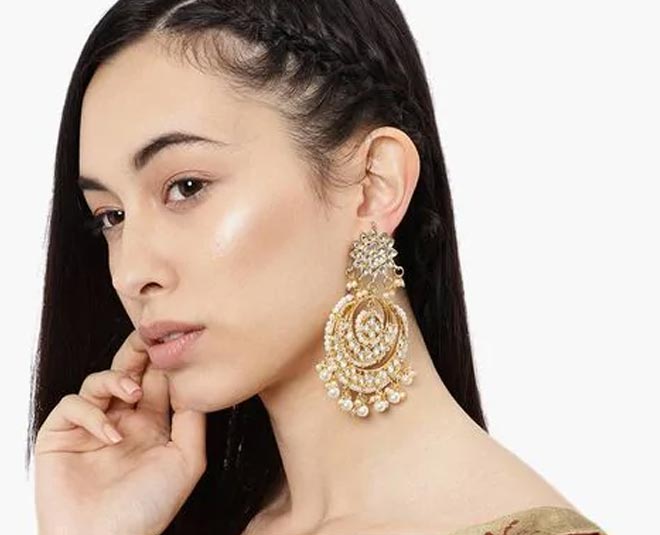 Heavy long earrings may just need a bracelet or bangles. If you wear a heavy necklace with it, too much attention will be drawn to the jewelry and your clothes will be overshadowed. Instead, it should have an impact.
Read More-Get Your Dry Face Healthy And Glowing In Winters With These 3 Natural Moisturizers
Day And Night
The light of day and night is a huge disadvantage and disadvantage to us and our outfits. Many of our clothes tend to shine brighter in the day rather than at night and vice versa. Like clothes, accessories also have a separate time slot and occasion to pull off.
Scarves And Stoles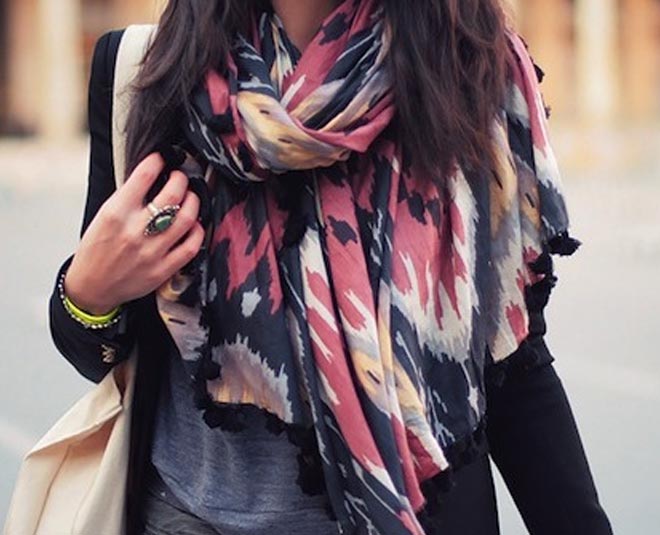 Scarves and stoles make good accessories, especially with western outfits. You can use stoles in any way you like, either draped over one shoulder or wrapped around the body. A handwoven one can lend a dramatic touch to a simple, one-coloured western outfit. Silk scarves in a bright print can also set off a one-colored outfit.
It's the accessories that allow your creativity to flow through your outfits and into your personality. Being able to combine and complement the combinations of accessories you have, will surely bring out a different version of you!
Shahnaz Husain is a well-known beauty and wellness expert. She is the Founder, Chairperson, and Managing Director of The Shahnaz Husain Group. If you have any questions related to skincare then write to us and we will get them answered for you by our expert. For more such stories, stay tuned!