The party night could be a special occasion for you and for that, you need to look special. Extra touches, different from usual, can help you stand out in the crowd. So, start thinking about what you'll wear as well as the perfect accessories to complete your look.
Party Grooming Touches for Her: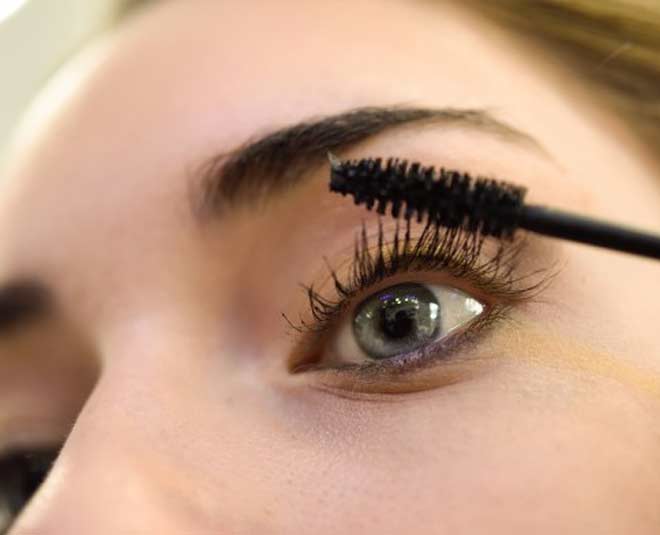 How To Add A New Look?
A new look is really refreshing and can boost self-confidence. You can try a new hairdo, such as putting your hair up with ribbons or add beautiful hair accessories. Flowers in the hair can be really attractive too. You can also leave it free if you want, but make sure to wash and condition your hair to add lustre. Or, go with adding a bit of glitz with pretty colour streaks, using herbal hair mascara. It's effect will last till you shampoo again. To make your lashes look longer and thicker, you can use fake eyelashes or even eyelash extensions. They're a great way to add a personal touch. For a more appealing look, use an eyelash curler.
Make-up For Night Time
For a golden glow at night, a golden foundation with gold tinted powder would be excellent. Apply blusher to your cheeks to give them a healthy glow. Powder blushers are more convenient to use and apply. Apply it to the tops of the cheekbones and a little slightly below. Dot the area with a blusher with your finger tips. Then blend outwards and slightly upwards with the brush, making sure there are no harsh lines or blotchy effects. Pink or peach blusher looks good and suits most skin tones. Avoid using lip liners and instead use lipstick in colours ranging from pink to rose or tawny pink. The colour red continues to reign supreme in the fashion world. At night, though, you can choose among rose, coral, or dark pink. In the centre of the lips, a pearly shimmer or gloss would look appealing and attractive.
Night Eye Makeup
For your night eye make-up, use shine or gloss. Browns, bronze, and gold are good choices. Apply brown eyeshadow in the socket or crease of the lids. It will add depth giving a good look.
To give a smoky eye look, smudge the eyeliner slightly with a sponge tipped applicator. Eyeliner in blacks and dark browns is quite trendy and in fashion. Eye shadows in silver, shimmering bronze, and copper are good choices. Add white pearly shimmer highlights under the brows. Then, apply mascara in two or three coats, but remember to brush the lashes after each coat has dried.
Party Grooming Touches for Him:
Today, even men are going for treatments to look their best without shying away, more so on special occasions and party nights.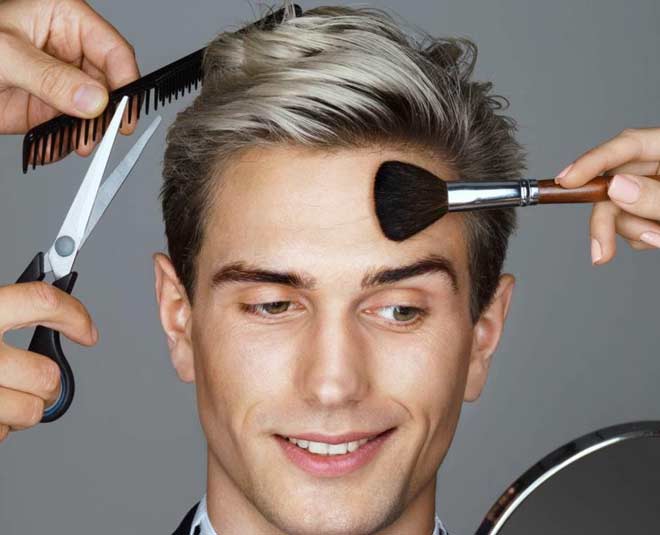 How To Get Ready?
The first thing men need to do is to have a haircut a few days ahead of time so that the style can settle in.
Your hair should be well-conditioned and easy to manage. Shampoo your hair and thoroughly rinse it with water the next day. Then, using a few drops of conditioner, lightly massage it into the hair. After 2 minutes, rinse with normal water. You can also use a leave on conditioner or a hair serum instead. There are also a variety of hair grooming products available, such as creams and gels which can give your hair a sheen look. However, excessive use of these products can also make your hair look greasy. So, avoid excess use. In fact, try out new hair grooming products in good time.
Don't miss: Shahnaz Husain's Tips Will Get You Festive Ready In No Time
How To Style Beard?
Beards are trendy these days. So, see if your beard needs to be groomed or trimmed. To wash your beard, use a gentle shampoo. First, dilute it with a little water. If your beard is short and well-trimmed, use a face wash to maintain it clean and fresh. A gel-based product might also be suitable. If you're clean-shaven, shave again right before you start getting ready for the party. It will make you look fresh and more energetic.
Don't miss: Shahnaz Husain Shares Anti-Pollution Natural Skin Detox
Make-up For Men
The makeup for men should be subtle, so that others won't get to know about it! For that, make use of matte (non-shiny) makeup. Also, use compact powder of a beige shade to get smoother skin. Avoid the use of pink colour! To conceal blemishes, use a fine brush and apply a small amount of foundation to it and cover the blemish or pimple mark. Then apply a compact powder or foundation that is close to your skin tone. Avoid applying foundation to your beard or mustache if you have one.
Eye Make-up For Men
To better the form of your brows, use a tweezer to pluck any stray hairs. A hint of shadow can help to make the eyes appear brighter. A dark grey or dark brown shadow can be used to line the eyes, just below the lashes. The goal should be to create a natural appearance. To make your lips look smoother, go for lip balm. They also add a touch of shine.
Scent
Instead of perfume, try cologne. Colognes have a milder, more delicate scent than perfumes.
Use these makeup and grooming tips and enhance the look for your special party.
Shahnaz Husain is a well-known beauty and wellness expert. She is also the founder, chairperson and managing director of The Shahnaz Husain Group. For more stories like this, stay tuned to HerZindagi!