Bra Hacks You Wish You Knew Before!
Wanting your bra to turn backless without giving you discomfort? Here's that and so much more.
Bra being essential wear has many hacks to it. There are many ways to make your inner garments comfortable and tension free.
Make Your Normal Bra A Backless Bra
Not wanting to go for silicon pads or pasties? You can convert your normal bra into a backless one. You wouldn't need anything extra just a little space in the slider. Take the strap and bring it around your shoulders, slipping it back to the same slider slot.
How To Make A Razer Back Bra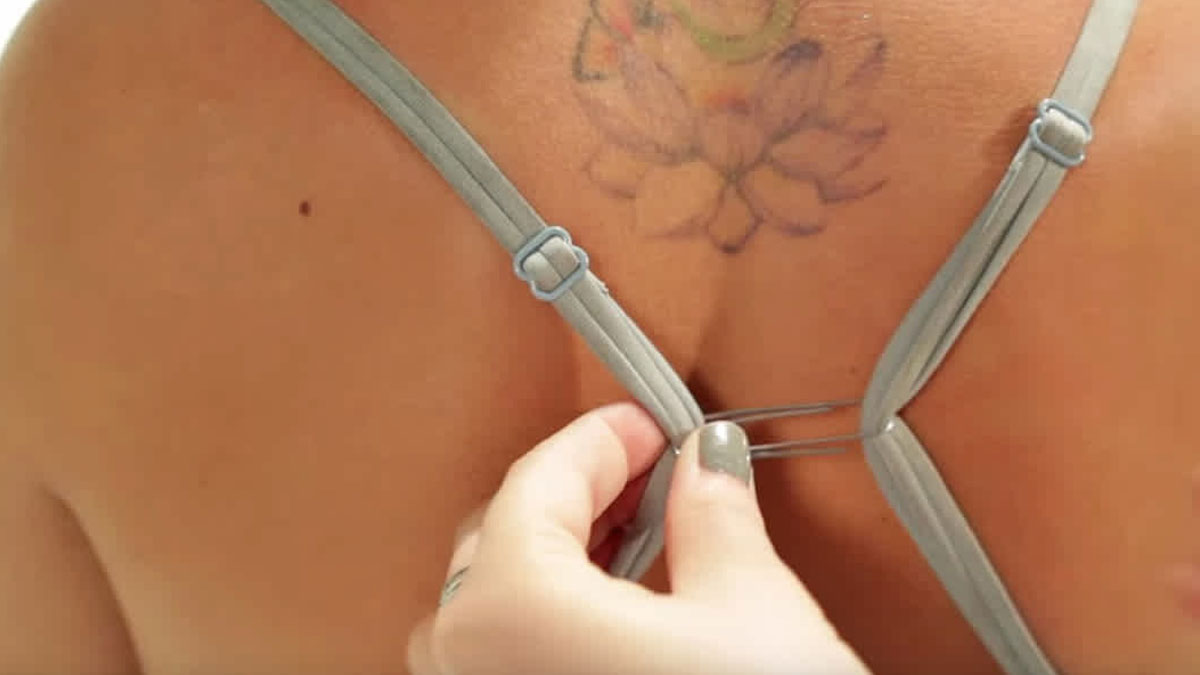 We need to think twice before wearing a tank top because of the bra straps, isn't it? This genius hack will help you.
You can either take the help of a clip or a safety pin to attach the two straps, making a razor cut to help you further with your outfit. If the extra attachment is not comfortable for you, you can swap your straps to opposite polls creating a razorback with the straps themselves.
Turn Your Normal Bra Into A Strapless Bra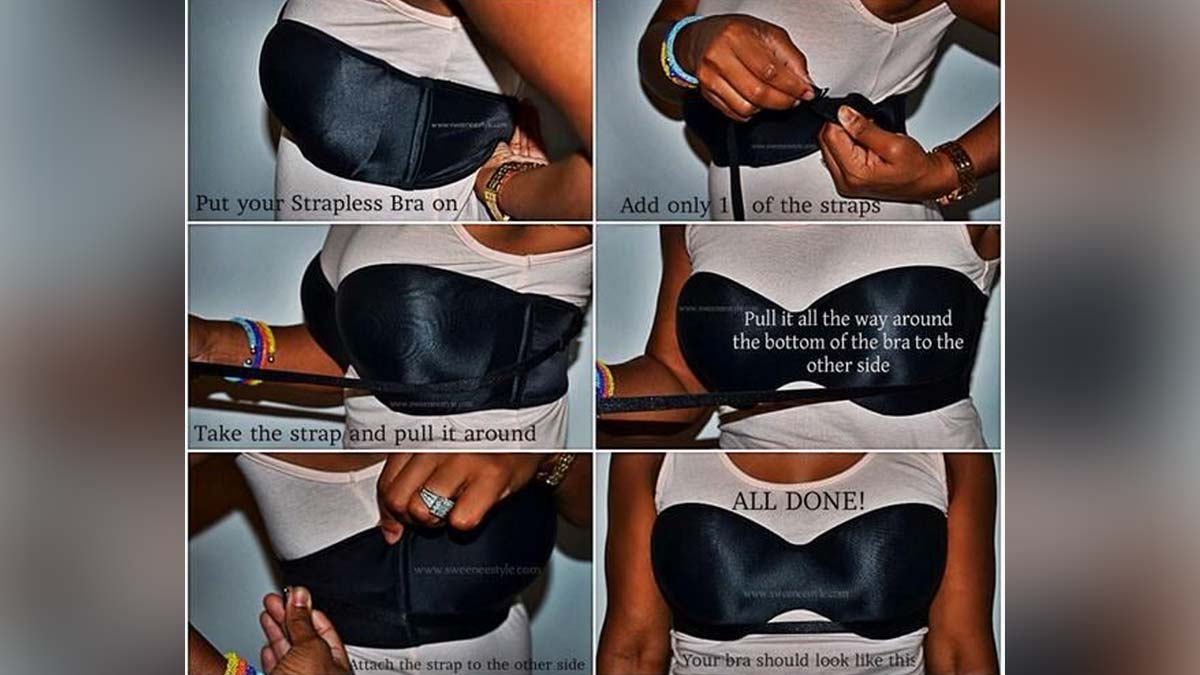 For a tube bra, it is not needed to always go out and purchase a separate pair. You can convert your old bra into a strapless bra with this easy hack. All you will need is to adjust the straps.
Rather than taking the straps above your shoulders, take them around the lower chest area as the picture shows.
How To Fix Underwire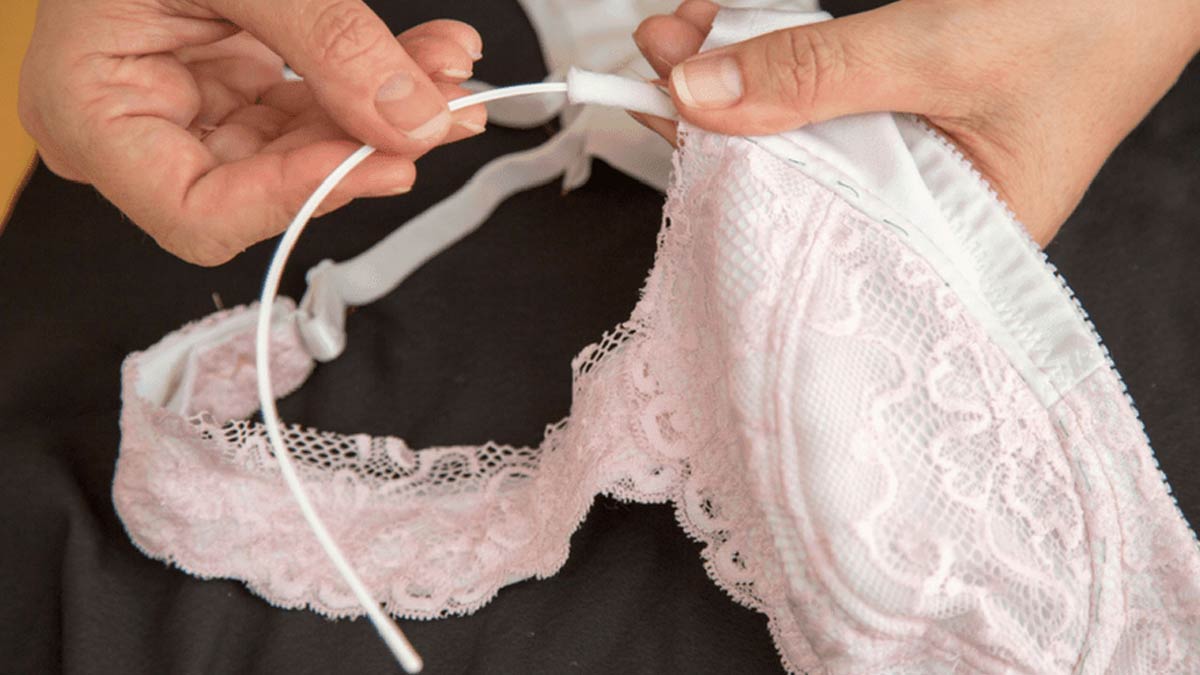 A common issue we face with bras is the popping underwires. It causes a great deal of pain and discomfort, leading to irritability. It is best to fix the problem as you spot it.
For when your underwire pops out, you can feed the underwire back through the hole, then seal the hole with a small piece of moleskin.
Read More-Minimizer Bra: Here's Everything You Need To Know About It
Sew Your Bra Into Your Backless Dress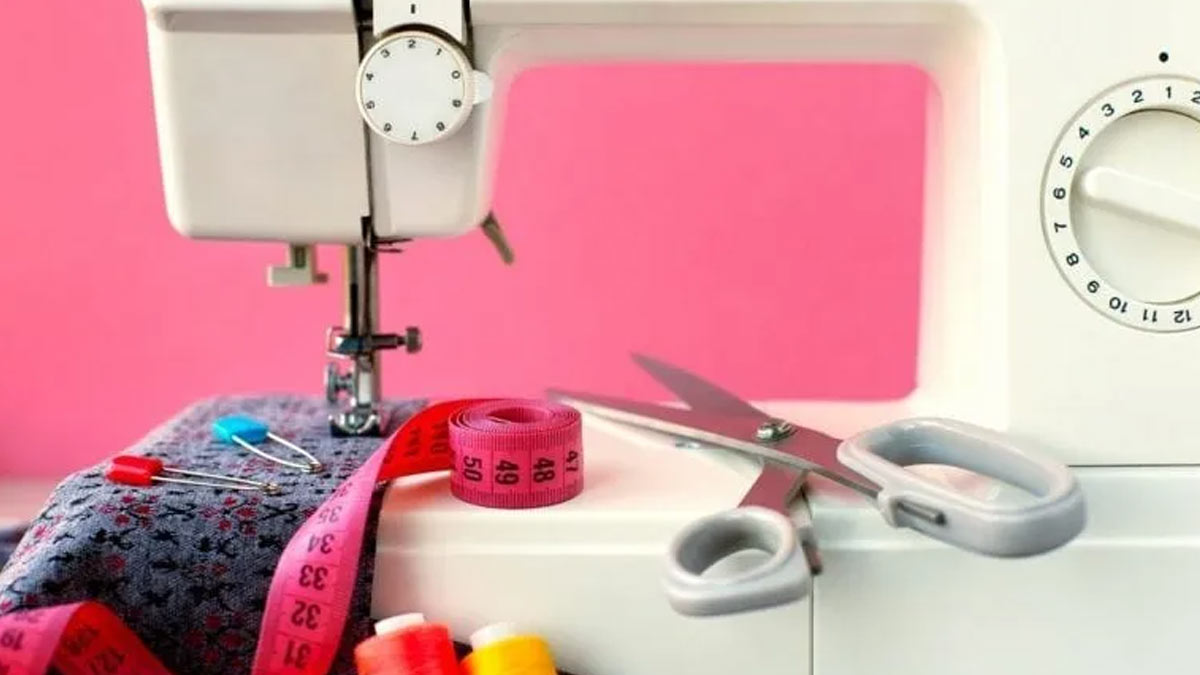 Wearing a backless dress is undoubtedly sexy, but the issue most of us face is with the bra strap hanging from behind.
For a more comfortable time on your day/night out, it is ideal to stitch the bra into your attire. This will ensure no peeking and comfort.
Handwash Your Bra For Maximum Life
Should you wash your bra in a washing machine? Experts suggest that you should never do that. It is better to hand wash your bra. That will give your bra the maximum life possible.
You can take your sports bra inside your bath as you plan to shower post a workout too!
How To Store Your Bras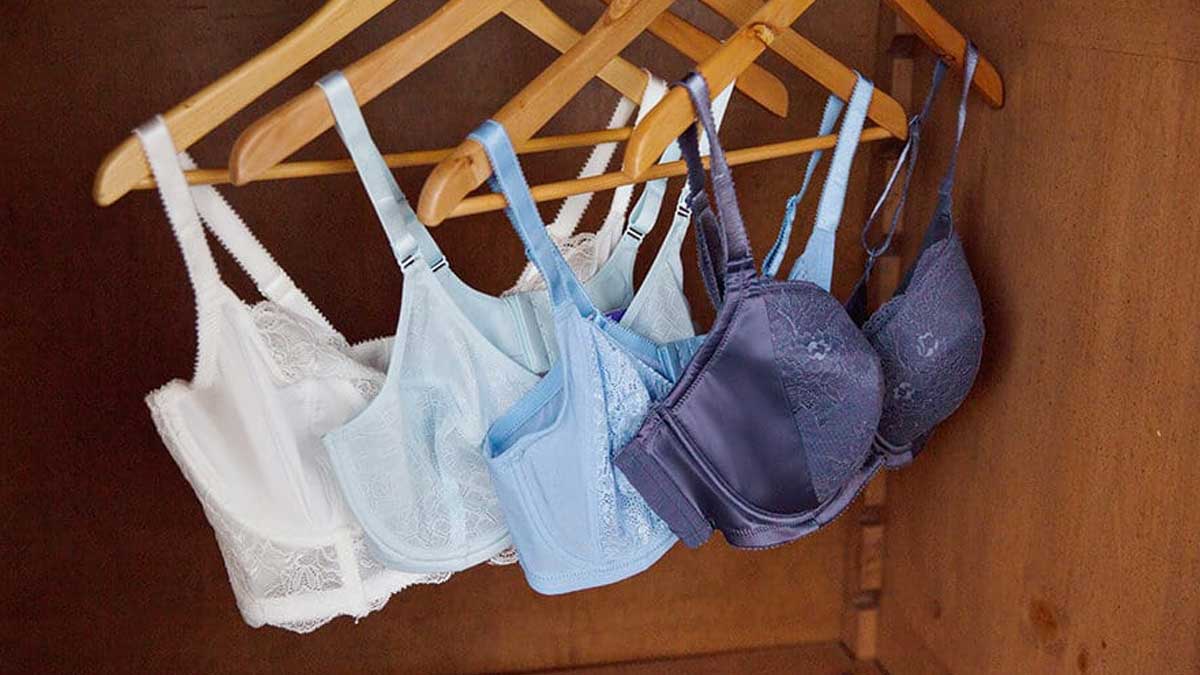 Storing your bra is yet another tricky thing. Whether you should fold them cup into cup or should you pile them on, are the questions that worry us all.
The answer to that question is you should either pile them one on one as they naturally are or you can hang them on hangers. Hanging them is an ideal practice as it allows your bra to maintain the shape it should be in.
Read More-Here Are All The Possible Reasons For Your Wedgie!
What To Do About Underboob Sweat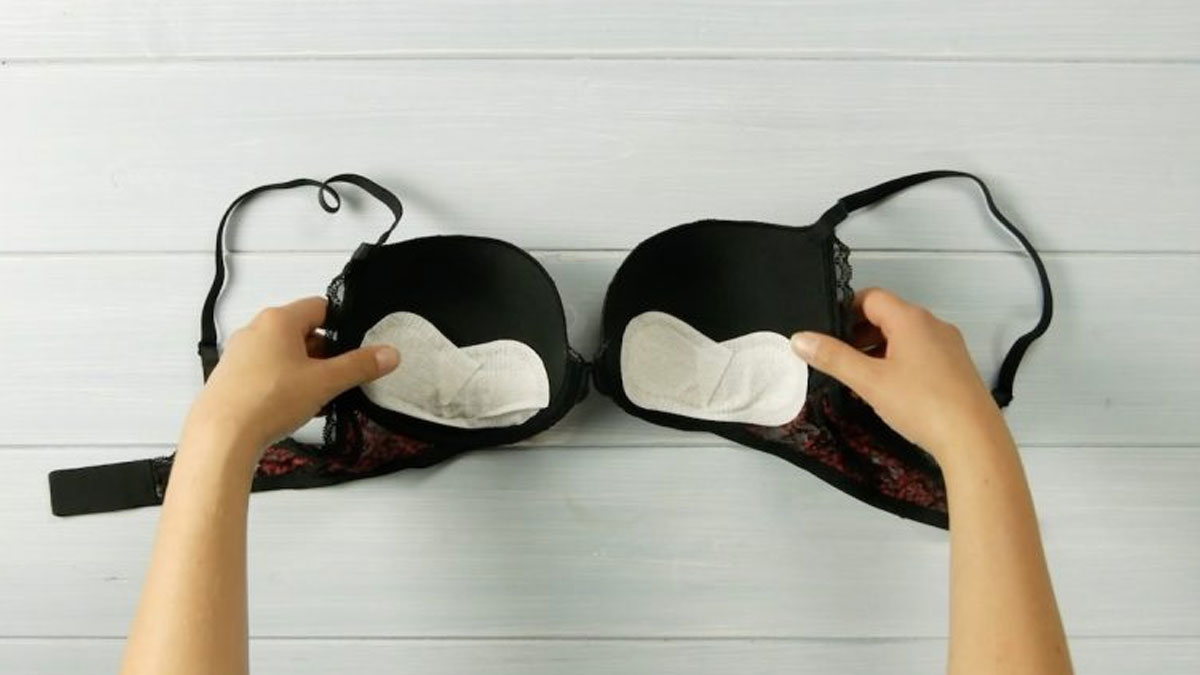 Underboob sweat is something that stresses us out! In summers, it is surely something that gives us tension thinking whether the same will leave marks on our clothing.
To avoid situations like these, women have been rescued by using sanitary pads as their escape.
Do Your Straps Hurt?
While the strap of your bra may be hurting your shoulders, we have a hack to make your life easier. Attach a silicon cushion or stitch around the desired area with some extra fabric. This will ease the stress that the straps put on your shoulder blades.
Any hacks on your mind? Connect with us over our official Instagram account and let us know in the comment section. Stay tuned to HerZindagi for more tips and tricks!