The changing fashion trends are giving way to cool styles and without a doubt, our Diva s from the film and entertainment industry is rocking them. Leading the trends is one really cool fashion notion of wearing unicoloured outfits. That means donning one colour from head to toe and to help you out with some inspiration here we have the best of Bollywood divas flaunt their unicoloured looks for you.
Kareena Kapoor Khan's Yellow Look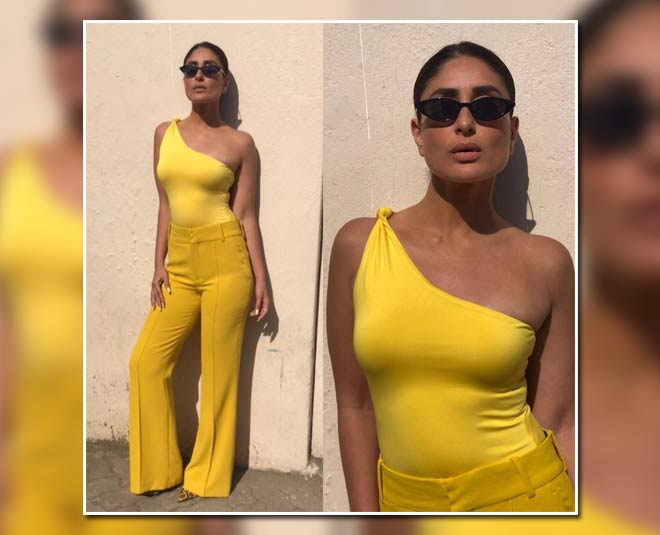 Well, Kareena is undeniably the queen of sassy outfits. Here's another outfit of hers that you should check out. Wearing a yellow one shoulder top along with a high waist flared pair of pants, Kareen sure looks amazingly fresh. She has styled the look with a black pair of sunshades and a sleek hair bun. Along with that, she has matched the look with yellow bellies and completed the attire with a minimal makeup look. You too can style this look and match it up with a yellow choker or neck piece for that statement.
Janhavi Kapoor's Green Attire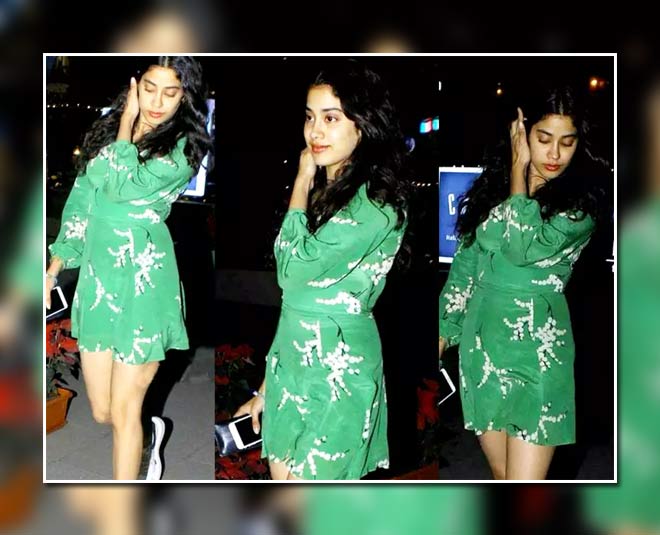 Casual outfits too can help you make a statement and Janhavi has proved it to us with her minimalist green dress. The fashion trends are all for colour blocking techniques and cool outfits to wear and Janhavi's green dress with white floral patterns is just what you need. She has kept her look very simple with a natural hair look, no makeup and white chunky shoes to go with this look. This is a great look for the summer season and you can amp up the makeup according to your occasion.
Deepika's Chic Red Outfit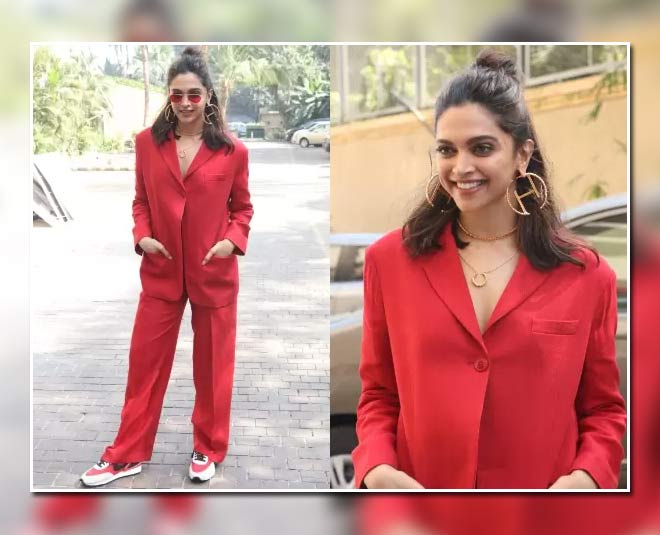 Red is considered to be one of the eye-catchy colours and sporting it from head to toes is definitely a deal. But Deepika has eased the things down for us all. Here she is seen wearing a red over sized blazer with a matching pair of pants. She has also customised her lool with light jewellery and a half bun along with a statement making pair of earrings. Further, she has opted for matching red shoes to complete her unicoloured attire.
Aishwarya's Brown Girl Look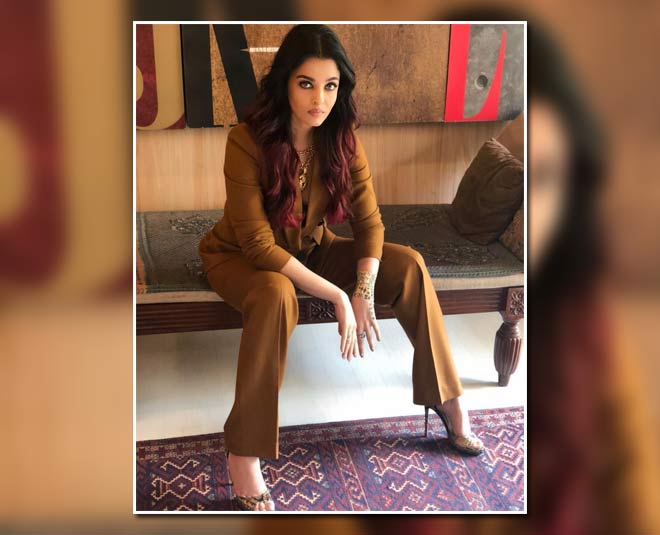 Aishwarya Rai Bachchan's grace and charm are hard to find today and she manages to cope up with the trends of today so effortlessly that we must draw inspiration from this great diva. In this look, Aishwarya has donned a brown overall and paired it all up with a matching pair of footwear. She has done her hair in a curly style and opted for a bold makeup look(Aishwarya's Rai Bachchan's beauty tips). This look is great for both formal events as well as semi casual events and is capable of grabbing a lot of eyeballs.
Don't miss: Be In Style With These Clothing Prints And Patterns Trending In 2021
Priyanka's Formal Blue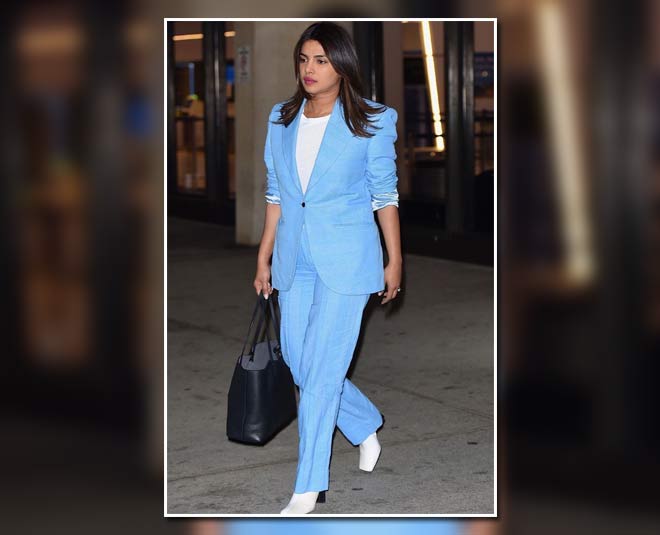 The women of today are all out there attending corporate meetings and running the world. And in such cases fashion advice from the best of all divas Priyanka Chopra(Priyanka's easy makeup tutorial for virtual work meetings) comes in handy. Priyanka is seen donning a blue formal well fitted blazer and paired it up with a matching pair of pants. She has added a white tee to balance out the look, along with white formal boots to go with this look of her. You can style this look with a classy bun or a high pony along with light make and small pieces of jewellery.
Don't miss: Try These Perfect Colour Combination Right Now
If you liked reading this article then stay tuned to Her Zindagi for more.