Fashion is something that moves on really fast and you have to keep up with the trends. Prints and patterns are a really important part of any kind of outfit. But, wearing the prints that are last season can make you lose your fashion game. Therefore, it is necessary for you to know what clothing prints and patterns are trending in 2021 to look your best.
Don't worry if you don't know about the latest trend of prints and patterns because we've got you covered. Here is a list of clothing prints and patterns trending in 2021.
Tie-Dye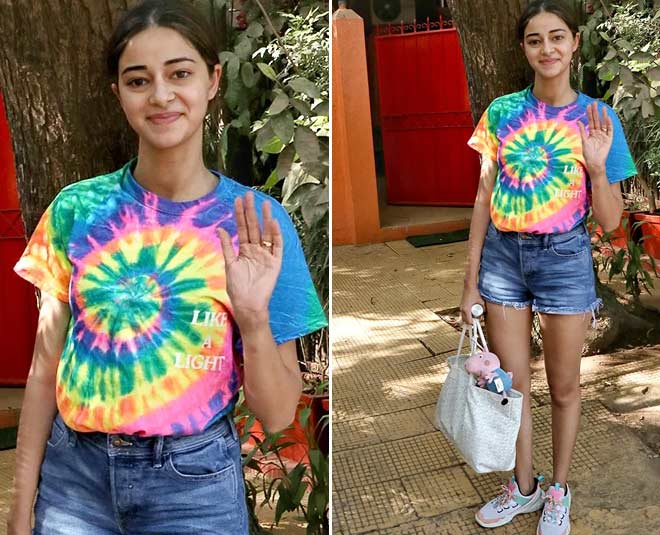 Tie-dye is a modern term and is different from other dyeing techniques. It uses bright and saturated primary colours along with bold patterns which includes spiral, mandala and peace sign. However, tie-dye has gained popularity in the recent times and has evolved with time. It is becoming more sophisticated and people are experimenting with fabrics other than cotton. Although, tie-dye has been there for quite some time but it has seen to be grown in 2021.
Fruit Stripes
Stripes are something that have always been in trend and will continue to be so. But, a new trend has been popularised in 2021, fruit stripes. It includes all your favourite colours in the rainbow and remind you of your childhood. Many big fashion houses have adopted this trend in different pieces such as tops, jackets, jumpsuits, co-ord sets and many more.
Don't Miss: 2021 Is Bringing These Retro Fashion Trends Back In Style
Digital Skins
Animal prints have been super popular for a long time now. These are basically exact replica of an animal's skin such as snake, leopard, zebra, alligator and many more on the garment. However, animal prints are a big trend in 2021 but with a twist. Animal prints have less apparent print of the animal's skin, therefore, it is updated with digital and updated artwork along with new and improved colour combinations. These digital skin prints are all the rage with less obvious, bleached and blurred prints.
Don't Miss: Try These Perfect Colour Combination Right Now
Tropical Chaos
Tropical prints or lovely floral prints placed in a chaotic manner on a garment are all the rage this season. Tropical prints work almost every time but 2021 has brought it into our lives with a twist of chaos. This prints brings a fun vibe to the outfit and gives you a refreshing look. Believe me, this print will make you stand out in the crowd and you will have all the eyes on you.
Checkered
2020 was all about gingham but 2021 is back to our all-time favourite check. Numerous designers are going for checkered pieces this year inspiring us to do the same. Every one of us have at least one checkered piece of clothing in our wardrobes as checks can definitely be worn any time but what better time to wear these than when they are in trend.
For more fashion tips, stay tuned to HerZindagi!