When it comes to bridal makeup, several elements are used to turn a girl into a bride. There is a lot of significance of solah sringar in Hindu tradition, wherein women use sixteen elements to get ready for any holy occasion. A nose ring, also called nath is Hindi is one among them.
Back in times, having ears and nose pierced were considered crucial for a girl. Time has changed, so does the believes and rituals. Many girls don't get their nose pierced any more for the sake of customs. Even without a nose piercing, we want to wear that gorgeous nath on D-day. Here are a few tips that will make carrying that heavy nath easy.
Reach Out For An Extension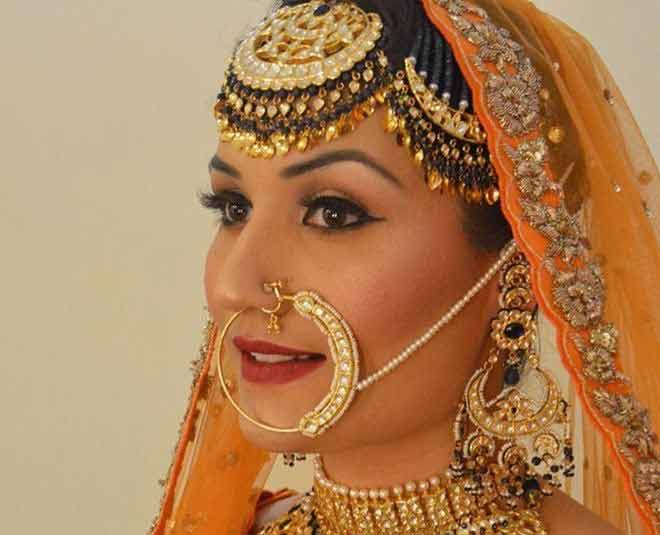 There are many designs and patterns of naths now available in the market. There are some that you can don if you have a nose piercing and then there are others that are meant for girls without one. However, in both cases using a nath extension can make the task of carrying a nath a lot easier. If the nose ring is too heavy, the extension divides the weight of the piece, putting less pressure on your nose. You can ask the same shopkeeper for a nath extension from where you buy your bridal nath.
Go For Light-Weight Nath
We know most of you love jewellery with gorgeous gemstones and embellishments. But these are also likely to make your nath way too heavy. Anything that the soft skin of your nose won't be able to carry will lead to a problem. Hence, go for a light-weight piece. Try the nath beforehand for a couple of hours. Remember, you have to carry the nose ring for hours on your wedding day.
Check The Material Of The Nose Ring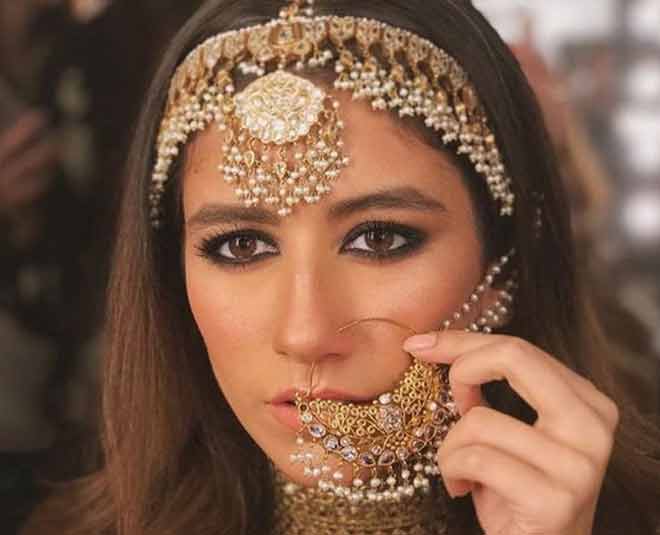 Even if you will be wearing the nath without a piercing, you need to mind the material from which the nath has been made. If you are allergic to metal, make sure the nath is not made up of that. Otherwise, it might make your skin red, and itchy. Ask your shopkeeper for a plastic patch, or use a gold or silver nath. These are less likely to cause a problem.
Use A Chain
Garner all the extra support that you can to carry your bridal nath. Other than an extension, a nose ring chain can also make the task of carrying the nath a lot easier. It will also divide the weight of your heavy nath, giving you much comfort. However, also make sure that you are not going for a heavy chain. You don't want to add any extra load on your nose (jewellery to make your nose look smaller).
Don't Miss: Planning To Take Your Bridal Jewellery On Rent? Know Some Tips & Benefits
Avoid Ball Press Point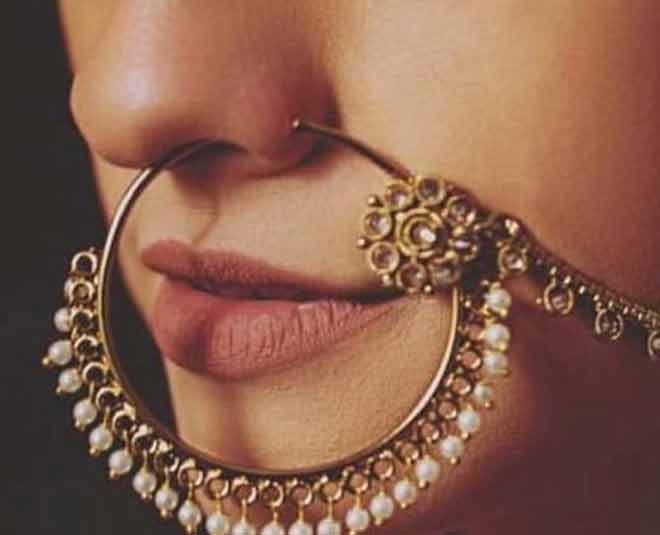 To save yourself from excruciating pain on your wedding day, go for a flat press point and not the ball one when buying your bridal nose ring. The flat point is much more comfortable in comparison to the ball one. This is because the ball press point puts a lot of pressure on the delicate skin from inside and out. Whereas the flat one will settle on the skin, without pressing the nose too much.
Don't Miss: Bridal Tips To Choose Perfect Shade Contact Lenses According To Complexion
Do let us know which of these tips helped you the most by commenting on our Facebook page. Stay tuned to HerZindagi for more such articles.