We all are blessed with distinct features that separate us from the crowd. While there are no set standards for what is to be considered beautiful or pretty, we feel the need to change one or the other thing when it comes to our body. Many feel conscious about their nose.
While being confident about your own self is significant, it is also okay to try safe hacks to enhance your body. If you want to make your nose look smaller, here are a few ways to assist you. Styling jewellery pieces differently can make a lot of difference. Learn these hacks and ooze oomph.
Diamond Shape Maang Tikka Or Bindi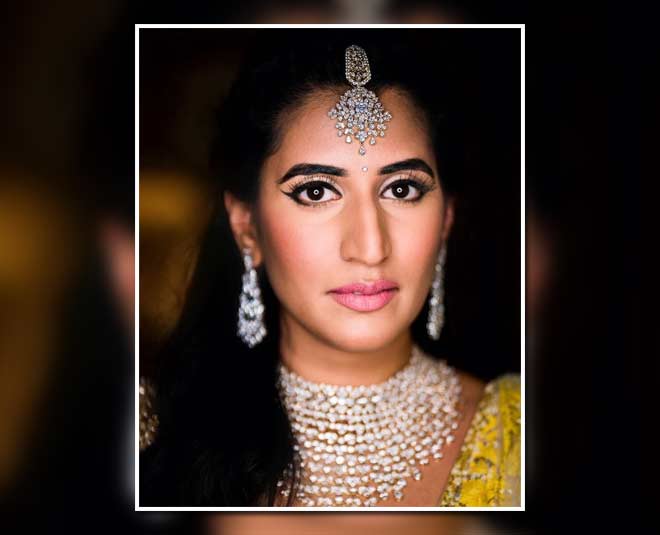 In order to make your nose look smaller and slimmer, features that come in its alignment should be adorned with long jewellery. Adding a diamond shape maang tikka can give the illusion of a longer face. We know, you cannot wear a maang tikka regularly, hence add a diamond shape bindi. It will also make your nose look slightly longer, and smaller horizontally.
Stud Nose Rings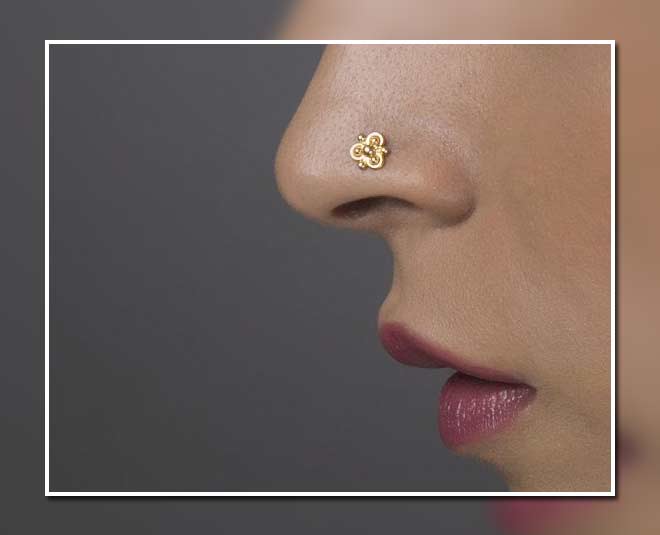 Adding a stud nose ring can change your style game in the best possible way. A beautiful jewel on one side can remove the focus from other aspects related to your nose and bring the entire focus on something that is more eye-catchy. However, don't just go for anything that is too tiny, you want a piece that is a little bigger and visible on your face. Play around with colours, such as go for emerald stud, sapphire, or even ruby.
Septum Nose Rings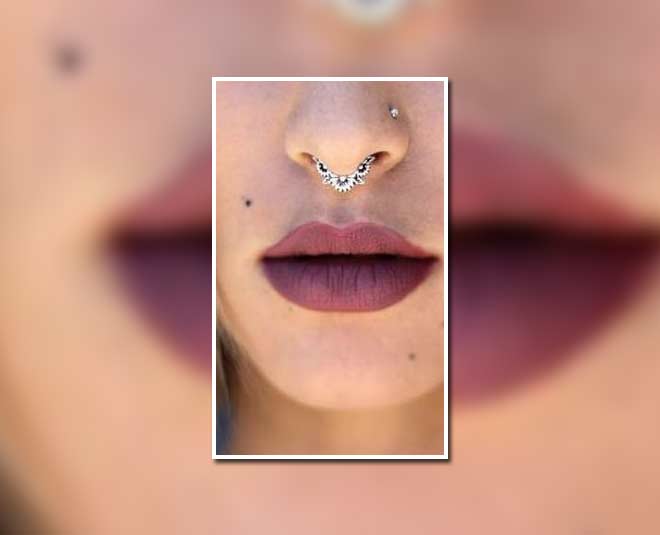 If you like your style to be a little bold and unconventional, we suggest going for septum nose rings. They are high fashion, and simply stunning. In the beginning, you might feel a little under-confident to carry this. Allow it to set with your facial features and it might just make you look amazing. Septum rings are worn on the middle parting of the nose called the septum. Since they bring the focus towards the centre, it gives the illusion of a longer nose.
Long Earrings
There are various types of earrings that we ladies love to don. There must be a couple of pieces in your collection that you feel makes you appear smarter and beautiful. If you focus on making your nose look smaller, invest in danglers and long earrings. It will make your entire face, and nose slightly longer. Avoid earrings that are round in shapes, such as hoops and chandbalis (jewellery trends).
Don't Miss: Unravel Your Ethnic Side With These Different Nose Pins
Wear Big Glasses
If you are not much of a jewellery person, you can go with glasses to remove the entire focus from your nose (tips to help you make your nose slimmer). Go for bigger frames that will keep your eyes as the centre of attraction. However, take frames that are light-weight to avoid red marks on the nose. Some of the great frame options can cat-eye, rectangular, or rounded frames.
Don't Miss: Want Your Nose Look Smaller? Try these 5 Simple Makeup Tricks
Do let us know which of these hacks helped you to make your nose look slimmer by commenting on our Facebook page. Stay tuned to HerZindagi for more such stories.
Picture Courtesy: Pinterest, Freepik