5 Alternatives To Your Unforgiving Skinny Jeans
From tapered jeans to baggy jeans, here are the 5 alternatives to the classic skinny jeans!
Is it true that slim jeans are no longer fashionable? The age of tight jeans is over, according to Instagram Reels and Generation Z.
With it, the vivid recollections of crying violently and limping about the room while squeezing into a pair have disappeared as well. If you're feeling a little behind the times, you might wonder, if skinny jeans are out, what's in? Don't worry, we'll take care of it!
Check out these fantastic skinny-jean alternatives and save them for future shopping trips.
Wide-Legged Jeans
If you've been wearing skinny jeans exclusively lately, try on a flared pair and watch what they do to your legs and how many times you find yourself staring in the mirror during the day. This pair of body-hugging jeans flatters your physique in ways that a slim pair can't. You'll be the most stylish girl in the room if you pair your jeans with a pair of boots or heels.
Baggy Jeans
Baggy, ultra-loose jeans are one of the year's most prominent jeans styles, with a throwback to the 1980s. If you're not sure where to begin (or if you feel strange in them at first), consider wearing something tight on top to balance out the wider proportions at the bottom. After trying these, you'll wonder why your mother didn't save her old clothes for you.
Straight Cut Jeans
Over the last few years, straight jeans have clearly replaced skinnies. They're nothing out of the usual, yet they look amazing on everyone and give off a laid-back, cool-girl vibe (especially with a distressed hem). These are tighter in the butt and leg than the aforementioned '90s fit (like they're only one step broader than a skinny pair).
Don't Miss:A Step By Step Guide To Find The Perfect Jeans For You!
Tapered Leg Jeans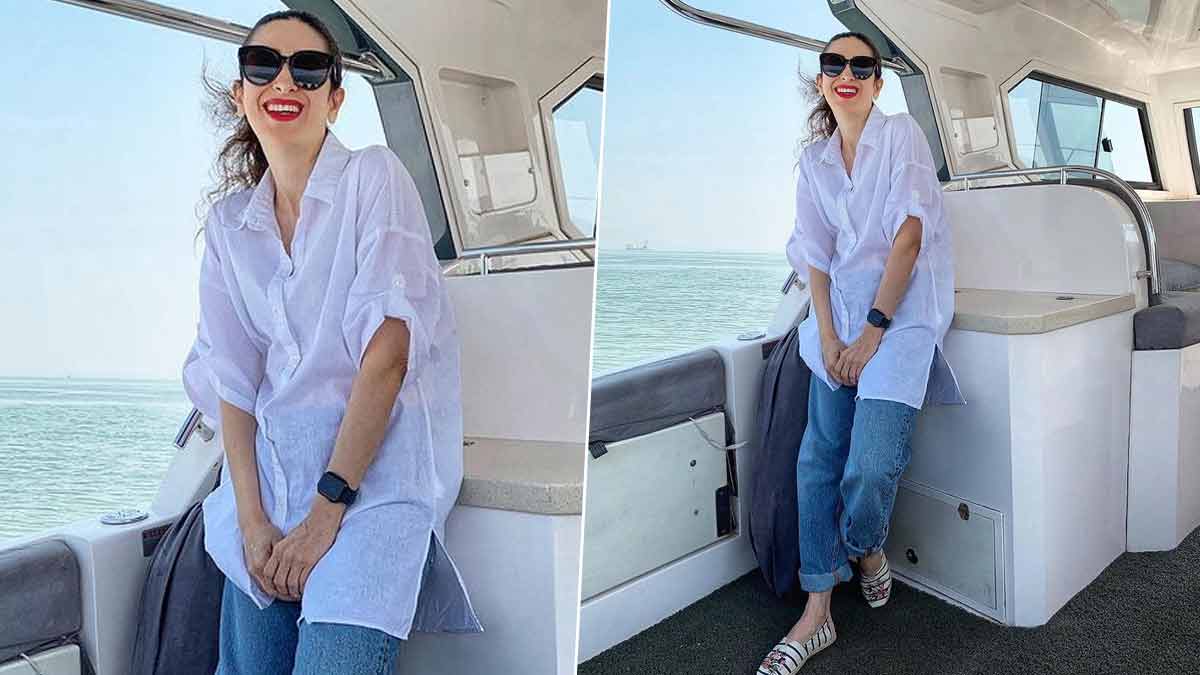 Try on the tapered leg jeans if you're not quite ready to give up your slim jeans (which we don't recommend). They have the same inverted shape and gradually narrow near the ankle. They look like a hybrid of thin and straight-leg jeans. But it's oh-so-comfortable! They're fashionable, and when paired with your favourite pair of sneakers, they make you look like the diva you are.
Don't Miss:A Handy Guide To Dressing For Every Body Type
Bootcut Jeans
Bootcut jeans are a timeless style. A good wardrobe basic will always be a pair of dark-wash jeans in the suitable length. It's probably time to upgrade if you still have the low-rise, high contrast stitching version from a decade ago. Bootcut jeans should be paired with shoes that are more structured and have a longer toe box (i.e. no large flares with a flimsy round-toe ballet flat, but a pair of pointed leather flats, ankle boots, or loafers).
If you wish to share any fashion tips with us, then do let us know by commenting on our Facebook and Instagram page.
Stay tuned to HerZindagi to read more such stories!