Finding the perfect dress shape to complement and beautifully flatter your body type may seem like a hectic thing to do, but believe it or not, it's totally simple if you know your body shape. Women are blessed with curves & angles, and you should know what exactly highlight your best features. So read on, I did a little digging and created a no-fail list of what to wear and want not to!
Apple Body Shape
Image Courtesy: i.pinimg
If you have a heavier upper body in comparison to your lower part of the body, you'll fall into this category. In order to dress for the apple body shape, choose clothes which are loose around your chest and shoulders. You could also try flowy tops and loose palazzos, to create a balance. Steer away from tight hugging dresses or tops.
Pear Body Shape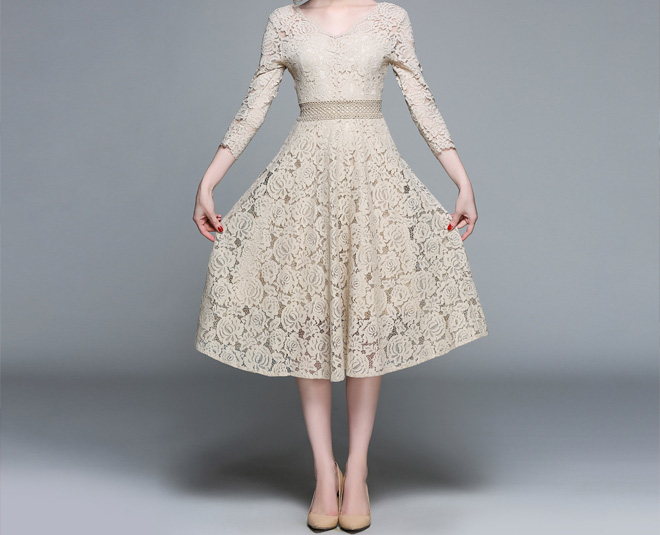 If your hips are bigger than the rest of your body, then here's how you can dress up! Wide legged pants, A-line skirts or fit & flare dresses will accentuate your slim waist. Structured jackets and crop tops will also look great on you. Also feel free to wear crop tops, deep v-neck tops and boat necks. Avoid wearing shapeless or baggy clothes, skinny pants or
jeans
, and flimsy dresses.
Hourglass Body Shape
An hourglass figure is to die for, so flaunt it in the right way. If you are heavy on the chest, have a narrow waist and full hips, you fall in this category. To flaunt your upper body, go with V or plunge V and of course body-hugging dresses! You can also wear jumpsuits, tailored blazers or suits, and jackets. Stay away from oversized tees or cardigans and baby doll dresses.
Don't Miss: Try Fusion Wear, Give Your Formals An Indian Twist With These Tips
Inverted Triangle Body Shape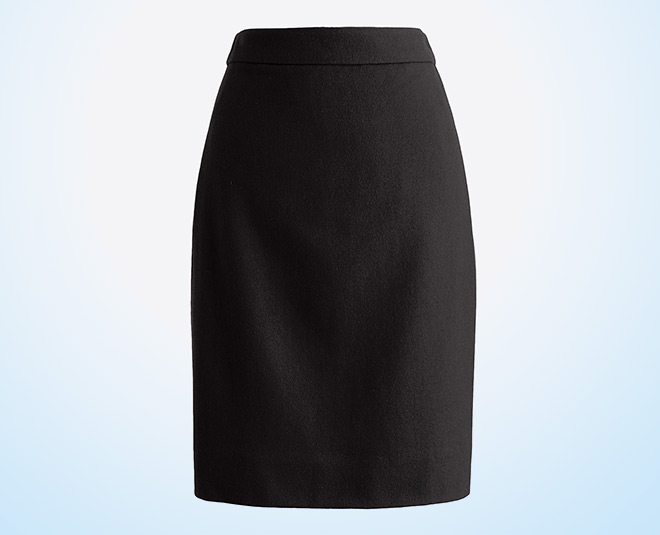 It is the most athletic looking body type. In order to dress for this type of body shape, you will want to balance your broader shoulders with the narrower lower body to create more of an hourglass silhouette. Pencil cut skirts, skinny jeans, wrap style tops and V-neck tops will look great on this figure. Fit and flare dresses will also look best on this body shape.
Rectangle Body Shape
If you have a similar width throughout your body from shoulders to waist, then you'll fall right into this category. Choose v-neck tops or off-the-shoulder type tops. Trumpet, form-fitting dresses and pencil skirts will help create your body shape. Moreover, wrap dresses and A-line skirts will be an asset for you. Avoid wearing overarching dresses.
Diamond Body Shape
If your waist is heavier than your shoulders and hips, then you'll fall in the diamond shape category. Choose clothing that adds curves to your upper body with appropriate clothing cuts. Look for off the shoulder tops, boat-neck tops or wide V or U neck. Tops with structured shoulders, princess of flutter sleeves will do wonders on you! Choose pants or skirts that lean and lengthen your lower body. Prefer wearing dark coloured bottoms, A-line or straight skirts.
However, remember no matter what your body shape is, you're a beautiful woman!