Expert Approved Ways Of Being Efficient While Studying From Home
Do you get distracted while studying from home? Here are some easy tips to pave your path towards dedication and be able to study with discipline.
The coronavirus outbreak has forced the students to study from home and that is why the education sector has seen a major transformation. The use of technology has drastically grown along with our reliance on it. The classrooms have been replaced by virtual setups and gadgets are now used to impart education to children. Schools are definitely leaving no stone unturned to provide an adequate learning environment in this unpredictable and unexpected situation that is perhaps challenging for anyone.
However, despite the schools trying so much, a very common observation is that students struggle to be productive or efficient while studying online and get distracted very soon. Since the situation isn't getting any better, schools will have to simply operate virtually for some more time which might hinder the growth of students. So, here are a few tips to help learners make the most of their time while studying at home by Ms. Hina Desai, Principal, Birla Open Minds International School.
Try To Create A Specially Designated Study Area For Yourself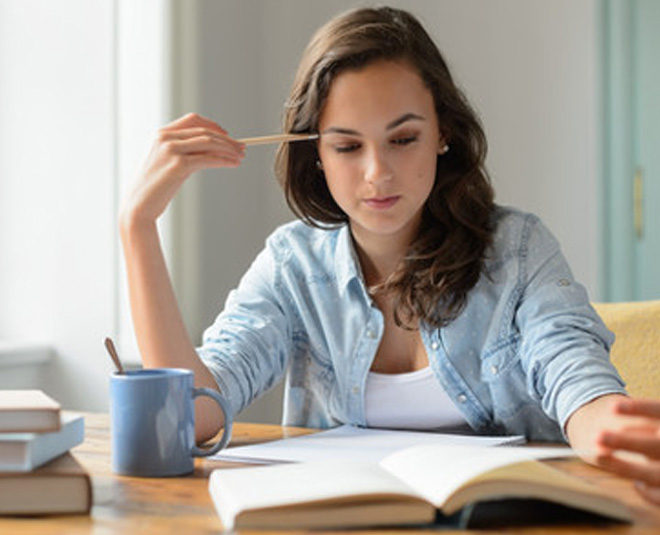 It is important to segregate your studying(how to setup a perfect study space) and leisure spaces to avoid distractions. Your ideal studying area should be comfortable, noiseless, clean, and free from distractions. Avoid reading on your bed or couch as you might be tempted to take a nap!
Time Management Is Very Important Too
Keep a track of your tasks. Create a plan to help you organize your time this will help you be more efficient and feel in control of your day. So, keep your work and breaks, all in schedule so that you are able to maintain the focus throughout.
Prioritize Your Tasks
Make a note of important tasks to be completed each day by prioritizing them and writing them down on a to-do list. By the end of your day, you should have completed all the tasks you scheduled for the day. But just in case you missed out on something, write it on your list again and make sure that it's done by the next day. Do not procrastinate and reward yourself with something you enjoy to keep yourself motivated, once you are through the work.
Take Your Studies Seriously
There is nothing that can help you if you're the one lacking the dedication and will. So, take your studies seriously and think it's the regular school you're going to attend. So, make a perfect routine and get up early, have a bath, have breakfast and getting dressed for school, and then sit for your classes to boost your creativity and productivity. Take off your formal wear only after you are done with your classes and sincerely conduct yourself even during the later part of the day as per the fixed routine. Human behaviour is largely a function of learned habits, once, the habit to be regular in work sets in, the outcome will be more positive.
Be Prepared For Study Sessions With Questions
Read the content taught the previous day to keep track of each topic covered and prepare specific questions if needed. You may ask your teacher to clarify any doubts during live sessions or in discussion forums. However, asking questions needlessly is not the right way, it would just waste the time of the teacher and the other students. But if there is something you need to ask, do not be hesitant and clear your doubts immediately.
Don't miss:Here's A Step-By-Step Guide To Becoming A Successful Blogger!
Stay Connected With Your Friends, Classmates, And Teachers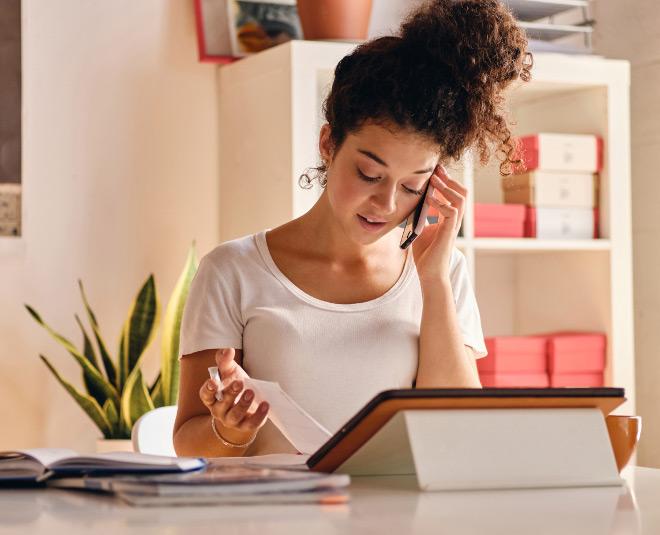 Human connections are essential as they help create a support network. There are multiple ways to stay in touch virtually, for example, participate in discussions, clubhouse meetings, boards, or hold a video conference with your classmates for a group activity, a study circle, or even just to chill.
The situation caused by the spread of the coronavirus(how to keep yourself calm during covid) requires a lot of adaptation for us all. The times are difficult and exasperating, but it's also an opportunity for all of us to learn and practice self-discipline which is one of the most crucial skills needed to become successful in life.
Don't miss:Here Are Some Tips To Stay Focused While Working From Home
Recommended Video
So if you too have not been able to focus on studying, trying these tips may help you out. Stay tuned to Her Zindagi for more such articles and tips by experts.