Using eco friendly and environment friendly products have always been my motto. Not just in skincare but food and tableware as well should be safe for usage not just for you but for the environment as well. I got my hands on SWAAS Bambooware Tableware Set and here is my detailed review of the same.
Claims
The brand claims that their bambooware product line is a revolutionary tableware which is eco-friendly, biodegradable, and durable.
Packaging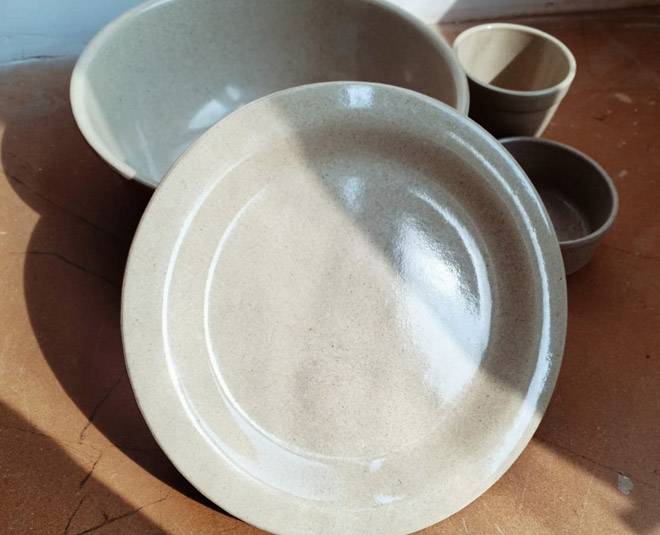 The packaging of the products is rather simple but after unwrapping, it is very interesting, given the ingredients it is made of. The process behind making this beige tableware includes grinding of 5 year or older fiber of bamboo plants. The material is then molded into long lasting and strong items. All the tableware is 100% biodegradable. Taking a close look at the utensils, you will see minute specs. It is neat and definitely presentable on your dining table.
My Experience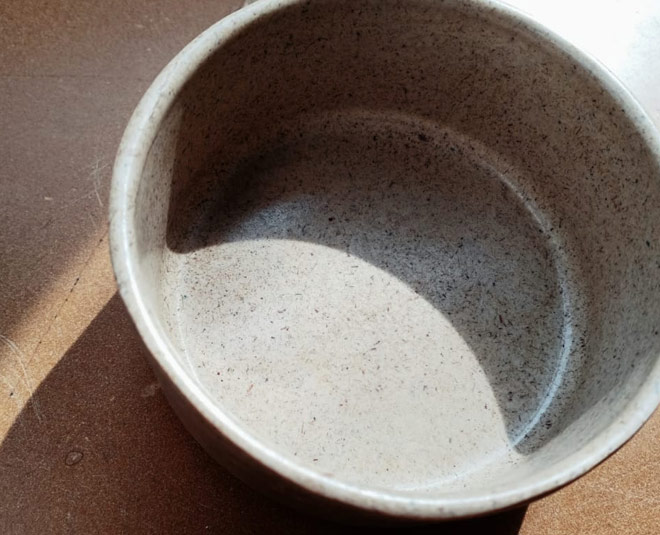 I am a fan of eco-friendly products be it in the form of skincare, body car, laundry detergents and most importantly food and utensils. Using disposable bamboo plates was always my motto especially at family gatherings as these plates are perishable at the end and eco-friendly indeed. However, when I got my hands on Swaas tableware which is reusable and eco- friendly, I was very impressed.
When guests came over for a light lunch, I would promptly show off the bowl and plate and it has been a great topic of discussion indeed. They can be easily used in the microwave but not so often would be my suggestion. Wash them with organic dish wash soap and be kind to the marine organisms as well!
Price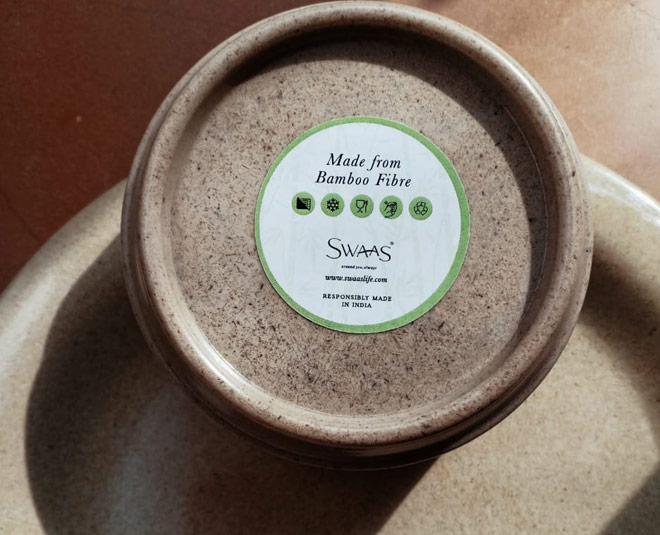 Swaas Bambooware Kullad Set of 6 is priced at Rs 999, their stackable bowl set of 6 is for Rs 1099, the half plate set of 6 is for 1299 and the serving bowl set of 6 costs Rs 1799.
Don't Miss: HZ Tried And Tested: Kairali Strawberry Shower Gel Detailed Review
Pros
The beige colour goes well with most themes of your kitchen.
Eco friendly
Biodegradable
Made using natural material instead of plastic
Cons
Slightly on the costlier side.
Don't Miss: HZ Tried & Tested: True Frog's Shampoo For Curls With Flax Seed, Beetroot Extracts Detailed Review
Verdict
I would recommend all to invest in a set which is kind to the environment. You feel less guilty for what you have already done to ruin it in small ways.
Rating
4.5/5
Stay tuned to HerZindagi for more such product reviews. If you want us to review something specifically, do let us know on our Facebook Page.