I love trying different shower gels and shower creams and keep three to four variants on my bathroom shelf and switch as per mood. So this time I tried the Kairali Strawberry Shower Gel which claimed to herbal, ayurvedic with a simple packaging and here is my detailed review of the same.
Claims
It has a natural perfume and nourishes your skin, makes it healthy. The product suits all types of skin as it is completely safe with no side effects.
Main Ingredients
Hydrogenated vegetable (coconut oil), glycerine oil, aloe vera, strawberry extracts, citric acid, stearic acid, benzoic acid, colour, aqua, propylene glycol, perfume, and curcuma longam
Consistency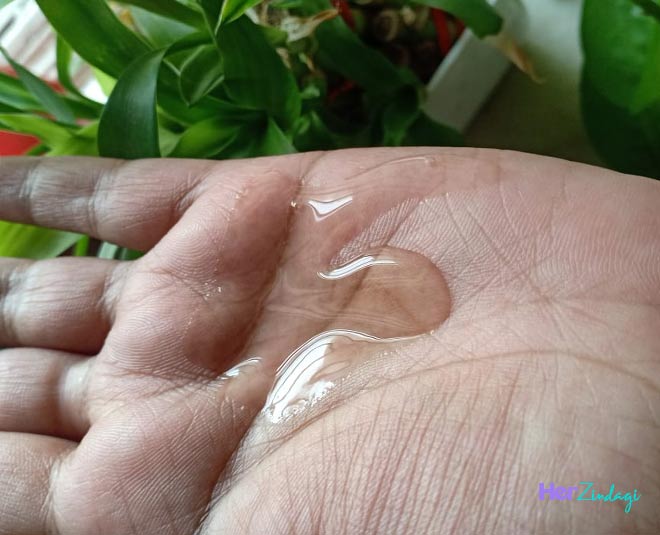 The shower gel has a thick but flowing consistency and a little goes a long way.
Fragrance
The shower gel has a sweet strawberry fragrance indeed. Those who love fruity fragrances would love it!
Price
Buy Kairali Strawberry Shower gel, 200 ml for Rs 300.
Packaging
The packaging is rather simple. It comes in a transparent bottle with a cream hued bottle cap.
The ingredients are clearly written on the labelling which is made of handmade paper.
My Experience
I am a fan of all kind of fragrances depending upon my mood. When I opened this bottle, I least expected a fragrance which actually made my mouth watery! A whiff of this gel is all you need for a pick me up on a much stressed day. It lathers a lot so all you need is a coin sized amount on a wet loofah. It is not drying for my skin either and I have dry skin. Top it off with a non fragrant moisturiser and you are sorted for 2-3 hoirs in terms of the lasting time of the fragrance. It leaves your skin squeaky clean and you feel good.
Don't Miss: HZ Tried & Tested: Nykaa Naturals Amla & Curry Leaves Anti-Hair Fall Shampoo, Conditioner, Hair Mask Combo Review
Pros
Affordable
Perfect fragrance for fruity fragrance lovers.
Need a small quantity per shower.
Herbal
Ayurvedic
Contains pore cleansing salicylic acid
Moisturising
Cons
Don't Miss: HZ Tried & Tested: Re'equil Pea Protein & Ceramide Hair Mask Detailed Review
My Verdict
If you do not have issues with added perfume then this fragrance is just perfect for those who love fruit fragrances. It was a great pick me up for me after a week of madeness at work and I definitely look forward to more such launches by the brand. You must give it a try!
Rating
4.5/5
Stay tuned to HerZindagi for more such product reviews and let us know if you want something specifically reviewed.