It is so important to keep a check on food safety, especially during monsoon season. This season is a host of many health diseases. This is that time of the year when vegetables and fruits get contaminated and rotten really quickly. Consumption of such foods can lead to diseases and infections.
When it comes to buying and storing vegetables during the monsoon season, you need to be extra careful. There is a different way to pick and store every vegetable available in the market. Let's quickly tell you how to buy and store vegetables for your home during the rainy season.
Green Vegetables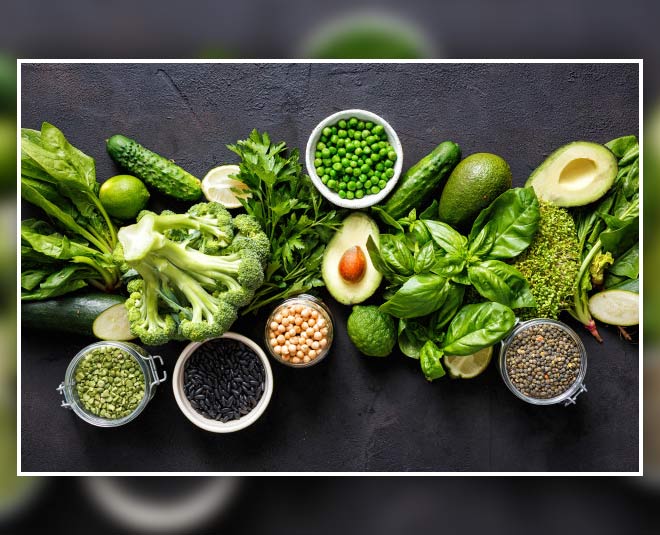 Green vegetables like spinach, coriander, broccoli are a must-have, they are super healthy. However, when buying such vegetables, make sure you pick the ones that are bright green in colour, fresh and crispy. It is best to consume green vegetables as soon as you bring them home. If you can't, you can preserve them for a week in your fridge.
1. Trim the roots and keep these vegetables in a bucket full of water for a while.
2. Take a cloth towel or paper towel and wrap all the vegetables in it so that the excess moisture gets absorbed.
3. Get plastic vegetable storage bags and keep your veggies in it.
4. Make sure you keep them in the vegetable drawer in the fridge and not the refrigerator as it can take away all the freshness.
Don't Miss: Store Different Vegetables In Your Fridge The Right Way With These Tips
Potatoes And Onions
Potatoes and onions are a staple in Indian kitchens and many of us buy them in bulk.
Onions with shiny, dry, and tissue-like thin skin are the best for purchase. When it comes to potatoes, you should buy the one with no spots. Avoid potatoes that have sprouts as these are old.
It is important to keep potatoes and onions in a cool and dry place to prevent them from being sprouted. You should never keep them in the fridge as it can take away the flavour of these veggies. You can store these in a regular basket. If you want your potatoes to last for longer, you can store them in a paper bag.
Don't Miss: These Tips Will Help You Buy Fresh Vegetables Everyday
Green Peas
Green peas are no longer just a winter vegetable. It is available all year round. The best way to store green peas is in the fridge. Peel them and store them in plastic box and place in the freezer.
Carrots And Beetroot
Root vegetables like carrots and beetroot are great for our health. When buying these, make sure they have smooth skin, free from any bruises.
Root vegetables like these should always be stored in a cool place. You can keep them in a fridge. If using a plastic storage bag, make sure you do a few holes and then keep the vegetables in it. These can last for about 2-3 weeks. You shouldn't wash these vegetables before you are actually using them as it can take away the crispiness.
Other Vegetables
Other commonly used vegetables like cucumber, eggplants, ladyfinger, green onions should be purchased fresh and must be consumed as soon as possible. If you wish to store them, you can use a plastic bag or a cloth towel. This will keep the freshness intact.
Vegetables To Avoid During Monsoons
Mushrooms grow in soil and have a lot of bacteria growth on them. You should avoid eating them during the monsoon season.
A lot of vegetables available in the market during monsoon season are at the risk of getting contaminated. You should try to avoid these as much as you can. Leafy vegetables like fenugreek leaves and spinach attract a lot of moisture during this season. It is best to avoid them.
If you buy cut vegetables available in the market then avoid them during this season. Cut veggies attract many germs.
Vegetables like cabbage and cauliflower should be avoided. These have a lot of layers and can have insects in them.
Follow these tips to ensure food safety during the rainy season. For more such tips, stay tuned!