Plating is considered as significant as preparing a dish. You first relish the food from the eyes and then it satisfies your taste buds. Therefore, it is vital that you know ways to decorate your plate, no matter what kind of food or drink you're preparing. Since it is not a child's play, taking help from an expert like Chef Vikas Khanna can make things easy.
If you are an ardent fan, you know the ace chef plates his dishes like no other. As we were scrolling down his IG profile, we found some of the plates that amazed us. Take cues from the chef and learn how to make your plate look like an art!
Kashmiri Green Tea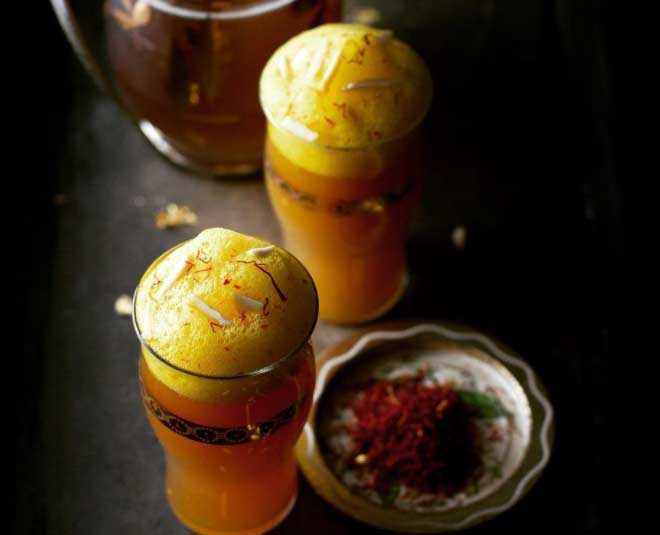 Going by Vikas Khanna's social media profile, we can say he is a huge fan of Kashmiri cuisines. The highly beneficial tea from Kashmir being one among them. We love how he has elevated the look of a simple green tea. Here's how you can do it.
Steps
While preparing your tea, bring it maximum boil.
Once done, pour the tea from one cup to another to create lather.
Transfer it using the same method in the serving cups of your choice.
Finish it off with saffron and a little bit of shredded coconut.
Tandoor Roasted Beet Salad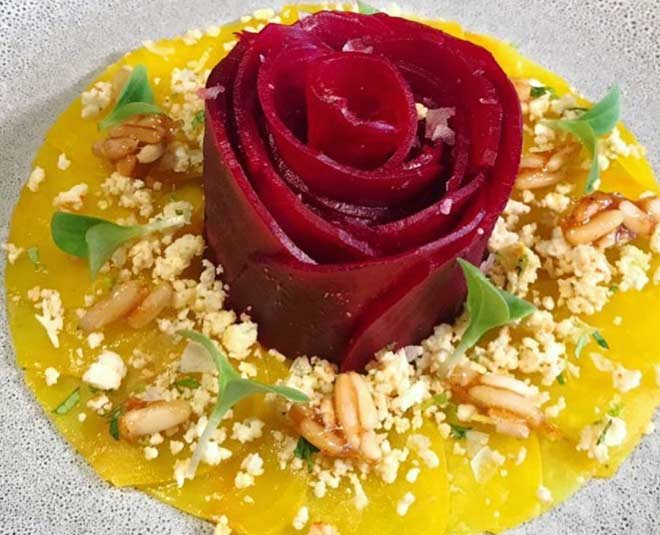 Made using thin slices of beetroots, honey-roasted pine nuts, and Shanklish cheese, the tandoor roasted beet salad is looking stunning. If salads could be served like this daily, hardly anyone would be willing to eat store-bought snacks.
Steps
Begin by peeling and cleaning your beetroot well.
Take a slicer and slice a beetroot in thin slices.
Fold one slice, and start wrapping other around it.
For better grip, place it on a surface and then place all the other slices around it.
Finish it off with colourful garnishes.
Sandalwood Smoked Potato Chaat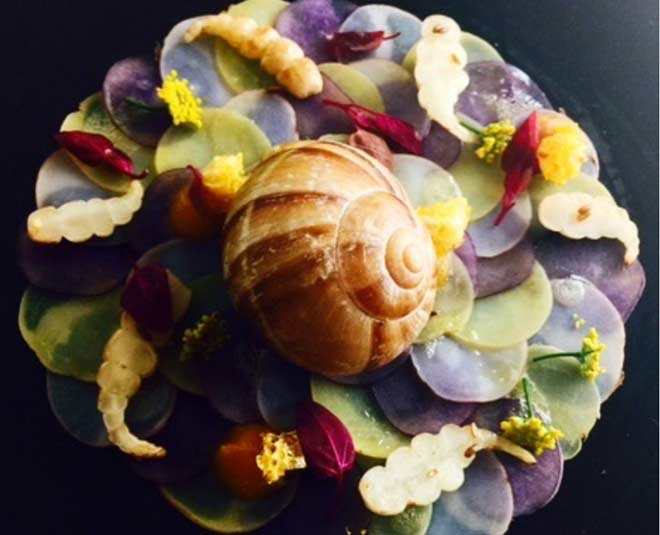 We Indians love our chaat. It happens to be a perfect punch of flavours in the mouth. While preparing it is not a child's play, decorating it like this striking sandalwood smoked potato chaat is not that tricky. Here's how you can ace enhancing the look of your chaat.
Steps
Begin by slicing down your potato (different ways to use potato peels) pieces, using a slicer.
Pour your sauces at the bottom, and start placing the potato slices from the outermost circle.
Complete three full circles as shown in the image.
Once done, place a flower or any other garnish you like in the centre.
Finish it off with edible flowers and leaves.
Asparagus Soup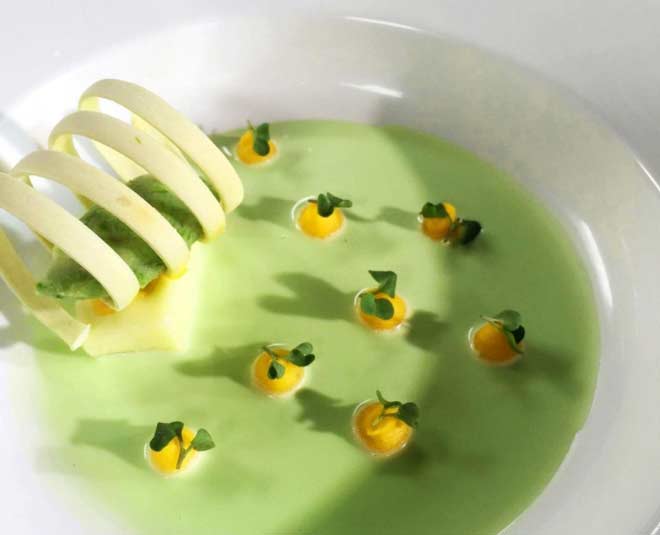 Soup happens to be one of the healthiest and most filling foods. It makes you feel light and energetic if consumed daily. Try any simple recipe you like to prepare your soup at home and garnish it like Vikas Khanna. Here's how:
Steps
Prepare any contrasting shade sauce (spicy schezwan chutney recipe) that is thick in the consistency.
Fill it up in a cone and garnish by adding a couple of drops on the surface of the soup.
Place edible leaves on it to give it a more attractive appearance.
Use a peeler to slice cheese curls from a cheese brick.
Place it at a corner and you're done!
Don't Miss: Here Are Some Top Class Vegetarian Recipes From Different Cuisines Of The World
If you liked this article, do comment on our Facebook page. Stay tuned to HerZindagi to read more such stories.