One vegetable that is available in every household no matter what is potato. People around the globe love this veggie for its versatility and taste. There can be an end number of dishes that can be prepared using potatoes, some with its skin, whereas others with it.
After peeling off the skin of the potatoes, we take no time in tossing them into the bins. But, what if we tell you it has benefits that can help you turn your grey hair black!
We all know how potatoes start turning black when left cut open, it is because of the presence of an enzyme called polyphenol oxidase, also known as tyrosinase. Other than that, it is loaded with iron, zinc, copper, calcium, potassium, niacin, and magnesium.
Not only this beauty food is a go-to for grey hair but, it also has the quality to reduce hair loss. So, let us quickly check how you can use discarded potato peels to turn your grey hair black.
Things You Will Need
8-10 potato peels
Saucepan
2-3 cups of tap water
Rosewater
Mesh strainer/ clean cotton cloth
Bowl
Spray bottle
What You Will Need To Do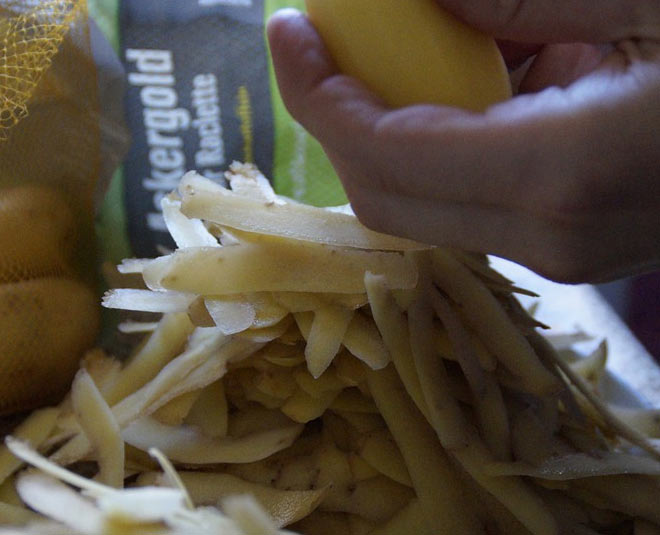 Place the saucepan on the stove. Switch on and set on medium flame.
Add water and let it boil for 3-5 minutes. Once the water is lukewarm add potato peels in the saucepan and close the lid.
Boil the peels in the water for 30-35 minutes.
Turn off the flame and let the peels stay in water for another 15-20 minutes.
Using a strainer or a clean cotton cloth strain the water into a bowl. Squeeze the juices well from the peel and then discard them or add to your compost.
Lastly, add ½ tablespoon of rose water. Then let the liquid cool down to room temperature and then pour it into your spray bottle.
Steps To Use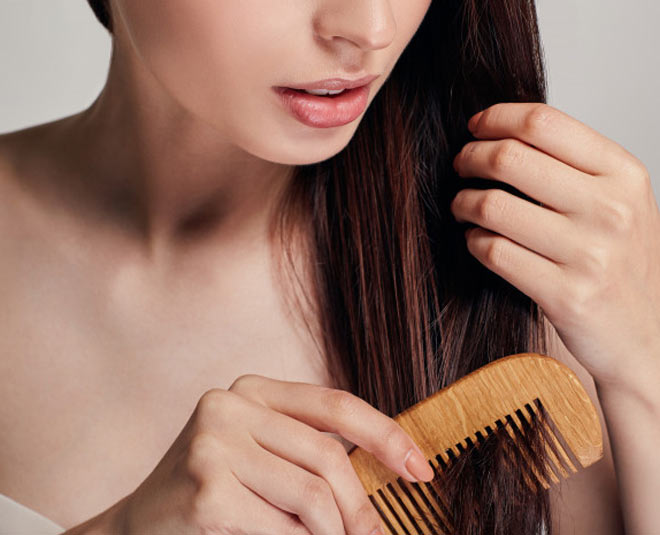 First thing first, clean your scalp and hair by shampooing. Do not condition your hair.
Let your hair dry naturally and then comb to detangle your hair completely.
Then, part your hair into several thin sections. The more the best, depending on the thickness of your tresses.
Shake the mixture in the spray bottle well before using it. Spray the first section of the hair. Try to coat it well. Then work the rinse into your scalp as well for some good scalp stimulation. Repeat this step to cover the whole area.
Using cold water rinse your hair gently. Let it dry naturally. Do not apply any serum or other hair products after completing the procedure.
Depending on how many grey hair you have and how pigmented you want your tresses to be, you will have to repeat the process. Ideally using this once or twice a week can give great results.
Natural ingredients are the best option when looking to repair some
damage
that has already been done. While there can be several reasons behind the greying of your hair, such as growing hair, pollution, hair infections, etc, it is best to rely on something that has very less or no side effects.
Stay tuned to HerZindagi for more such stories.