The wonderful winter season has arrived, and what could be more wonderful than seeing the beautiful views of snow and experiencing the magical feelings? In the snow, there is a lot to do. While sipping hot tea, you can admire the beautiful snow-capped mountains, make lovely snowmen, and play with white flakes. You can do these things and much more in the snow.
Here is a list of some of the greatest sites to see the lovely snowfall in North India for your December or January vacay!
Gulmarg, Kashmir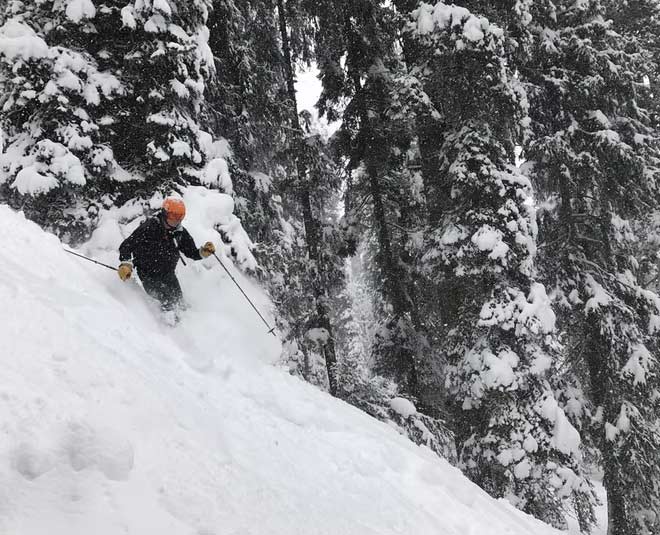 Gulmarg is a snow paradise and winter wonderland with breathtaking views and something for everyone. However, with fresh snow in December and January, the place becomes utterly spectacular. The snow-capped mountains, the small ski resorts up the hill, and the crisp, pleasant winter breeze all contribute to the charm of this hill station. All of these have their own charm that adds to Gulmarg's beauty.
Manali, Himachal Pradesh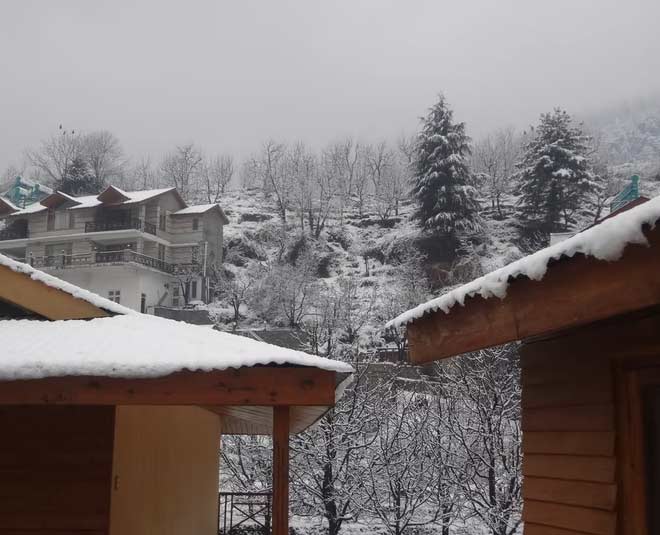 When we think of snowfall, we think of Himachal Pradesh first, but especially Manali in Himachal Pradesh rules that list. Manali receives its first snowfall of the season in late November or early December, blanketing the town in a lovely blanket of white snow. The town provides breathtaking vistas that are truly breathtaking.
Don't miss: Best Cold Getaways In India For This Winter Season
Auli, Uttarakhand
Auli is a winter wonderland in Uttrakhand with views that you will never forget. The way to this fantastic town is lined with oak trees and coniferous forests, and as you get closer to the hill station, you'll find a lovely white snow blanket blanketing the entire region.
The months of late December and early January are ideal for visiting Auli because the possibilities of snowfall are higher during this time. You must visit this place for some snow fun as it is India's Skiing Capital.
Don't miss: Winter Approaches: How To Boost Your Energy And Overall Health
Dhanaulti, Uttarakhand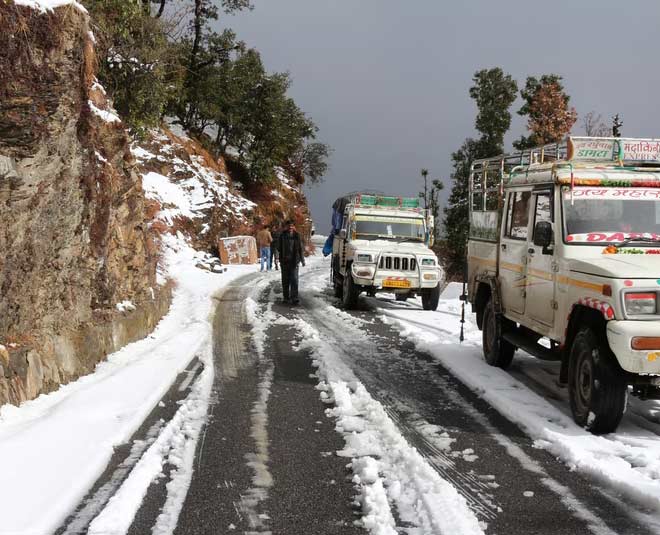 Dhanaulti, a hill station in Tehri district, is located in the foothills of the Garhwal Himalayan range and is popular among adventure seekers. In Dhanaulti, you can go skiing in the snow-capped areas. The rhododendrons, deodar trees, and huge oak woods in the steep town will satisfy every nature lover. Between December and February, you can visit Dhanaulti.
In December, the weather in Dhanaulti is pleasant, with a good chance of the first snowfall of the season.
Almora, Uttarakhand
The hill station of Almora in Uttarakhand boasts of a beautiful vista of the snow-capped Himalayas. Almora is surrounded by pines and old oak trees and is known for its rich cultural diversity.
The proper Winter weather begins in November in Almora that lasts until February. The weather is quite cold, with temperatures as low as -3°C.You can expect snow in the last week of December and in the month of January in Almora.
These locations in North India are some of the most beautiful spots to visit if you want to experience wonderful sights of snowfall. Here you can fulfil all your winter fantasies like in a dream.
However, it is important to note that winter snowfalls are a natural phenomenon that occurs depending on the meteorological conditions. Before visiting these locations, make sure to check the weather forecast.
Stay tuned to HerZindagi for more interesting travel stories and tips!