India is the land full of spiritual escapes. People from across the globe come here to experience peace and holiness that they are not likely to feel anywhere. Keeping the same in mind, Indian Railways recently started a new train, Kashi Mahakal Express, which will run between religious sites in the states of Uttar Pradesh and Madhya Pradesh.
The train which will operate for three days in a week will allow its travellers to visit three Jyotirlinga pilgrim spots during the journey. Omkareshwar, Mahakaleshwar and Kashi Vishwanath which are in Indore, Ujjain, and Varanasi respectively.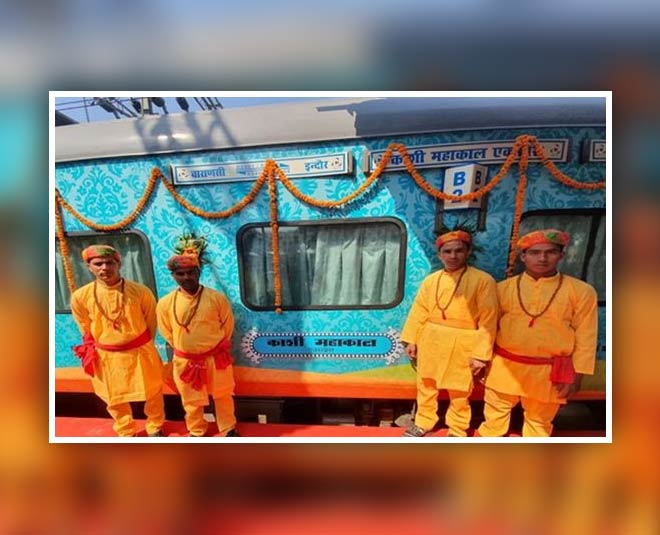 Inaugurated by Prime Minister Narendra Modi on 16 February, the new train has been reportedly receiving an overwhelming response from the passengers. And we say why not when Indian Railways Catering and Tourism Corporation (IRCTC) is offering facilities that are enough to make your tour comfortable and memorable. In their services, IRCTC is providing various tour packages that include accommodation at AC hotels along with two meals. Booking for Kashi Mahakal Express can only be done on IRCTC's official website and mobile application, Irctc Rail Connect. You can also reserve seats before 120 days of your journey.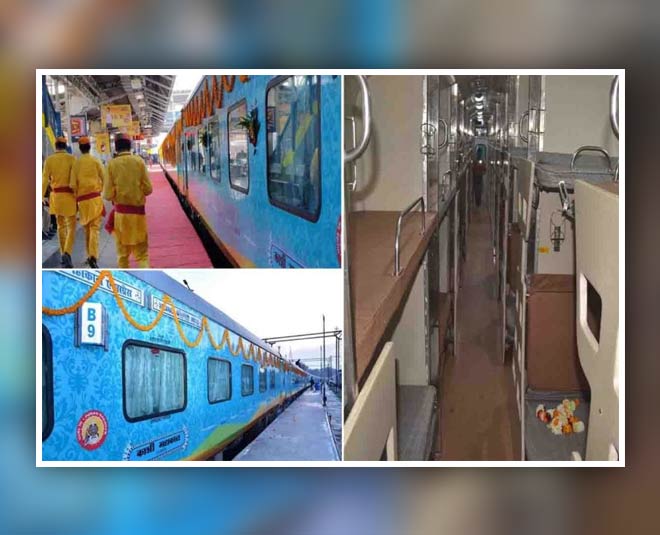 Here are a few packages that the Indian Railways is currently offering to the passengers who will be touring from their third privately operated train, Kashi Mahakal Express. All these packages come under INR 9000 to 15,000 per person budget.
Bhopal – Sanchi – Bhimbetka
Starting from Bhopal, Madhya Pradesh, the train will take to you Sanchi, which has the oldest stone structures in India, including magnificent Great Stupa and will end in Bhimbetka, the city with mind-blowing cave paintings. Beginning from Monday and Wednesday, this package comes for INR 8,480 per person. If you are on a time shortage but, want to go on a trip along with your family to spend some quality time, this probably is the apt package for you. In lesser time duration, touring prominent places.
Don't Miss: 5 Iconic Destination In Gwalior That'll Ignite Your Wanderlust
Ujjain – Omkareshwar
This two-night and three days package, costing INR 9,420 per person, will commence on every Monday and Wednesday. The passengers will get to enjoy divine spots like Omkareshwar Jyotirlinga temple, Mahakaleshwar Jyotirlinga temple, Kaal Bhairab temple, Ram Mandir ghat and Har Siddhi Temple. All these places are known to attract tourists from around the country and world. If you are looking for tranquillity but in less time spam the Ujjain, Omkareshwar package is for you.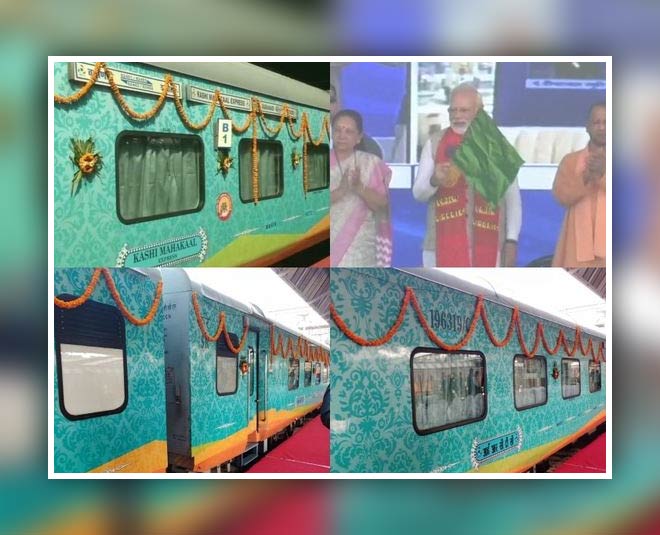 Ujjain – Omkareshwar – Maheshwar – Indore
IRCTC's this package consists of three nights and four days tour to glorious Hindu temples including, the ever-prominent Kaal Bhairab temple, Mahakaleshwar Jyotirlinga and Omkareshwar Jyotirlinga temples. Not only this, but the package also covers some of the historical locations too. Such as the spectacular Holkar Fort situated on the bank of river Narmada. The cost of Ujjain, Omkareshwar, Maheshwar, Indore package is INR 12, 450 per person and it will start from Friday of every week.
Don't Miss: Head To These Places In Uttar Pradesh And Satisfy Your Food Cravings
Bhopal – Sanchi – Bhimbetka – Ujjain
Also starting on the Fridays of every week, the package's price is INR 14,950 per person. It is a three-night and four days tour plan covering locations such as Mahakaleshwar Jyotirlinga temple, Kaal Bhairab temple, Harsiddhi temple, the Sanchi Stupa and Bhimbetka rock painting. Planning to go on a trip with friends or family to just relax and freshen up your mind? This package seems like the perfect option.
If you liked this article, do comment on our Facebook page. Stay tuned to HerZindagi to read more such stories.
Image courtesy: Live Mint, Amar Ujala