It is believed that biryani was introduced by Mughals in India and that it was originated in Persia. But like many other delicacies, we accepted this amazing course and bestowed endless love upon it. So much so that we even gave it our own touch.
We are not just talking about the regular Muradabadi or Hyderabadi biryani, but about several other ways that this rice and meat-based food is now being prepared and served in every part of the country. Here are some of the most-loved but lesser popular versions of mouth-watering biryanis that you must try at least once in your life!
Kalyani Biryani
The Kalyani biryani is made in Hyderabad and it is said to be originated when that region was ruled by Kalyani Nawabs. While their reign got over with time, the royal cooks stayed and started preparing this amazing dish for locals by setting up street food stalls. It tastes like Hyderabadi biryani, but instead of chicken, chunks of buffalo meat are used in it.
Memoni Biryani
All of those who are a huge fan of spicey food, the Memoni biryani is just for you. Found in Gujarat-Sidh region, this biryani has been regarded as one of the most delicious and spiciest rice and meat-based dishes out there. The regular biryani spices and ingredients are used to prepare this, such as fried onions, Indian spices, etc. However, instead of chicken, it has lamb and also yogurt to give that amazing flavour. The best part is that it has no added colour, just the natural items and unique recipe.
Malabar Biryani
Some people like their biryanis to be flavourful but not very hot on the pallet. The Malabar biryani is perhaps what you might fall for! This dish is prepared with utter dedication and just enough spices to make it smell like love. The wow factor of the dish is its sweet and salty taste that comes along with soft chicken wings, steamed rice, turmeric and sauteed dry fruits.
Bhatkali Biryani
Another biryani with juicy chicken chunks and lots of love in it. The Bhatkali from the land of Karnataka is something people can't stop talking about after they taste it! Made with aromatic Indian spices, you will taste red chillies along with a punch of sauteed onions mixed with quality rice of this biryani.
Dindigul Biryani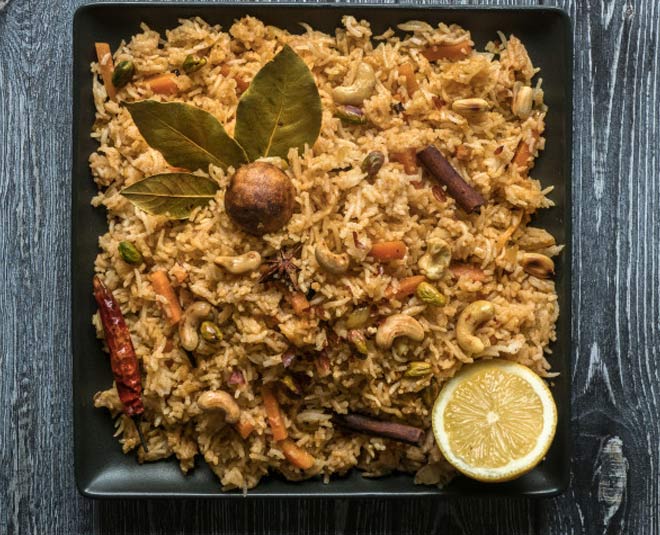 We know South India has some unique and delicious spices out there. They use them to come up with dishes like Dindigul biryani that leave people like you and me licking their fingers even after finishing the dish! This course from Tamil Nadu has a tangy taste due to curd and lemons used in it. If you are concerned about too much tomato and curd used in the preparation, then worry not as they don't add them in Dindigul biryani, unlike most south-Indian dishes.
Thalassery Biryani
Other than backwaters and heavenly views, Kerala also has the Thalassery biryani to offer. A dish also popular by the name Kozhikode biryani is made with special thinner rice called Khyma. Just the aroma and flavour of the rice will make you fall in love with Thalassery biryani that also comes with ghee, spices and a very little amount of chilli powder.
Tehari Biryani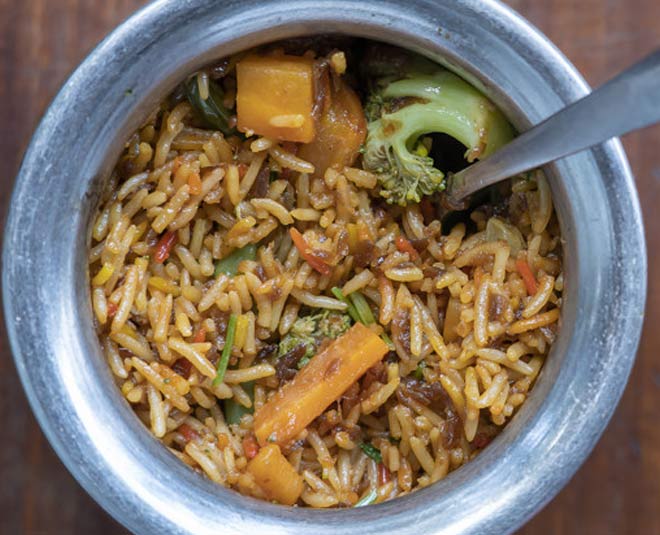 Most of us have heard or made jokes that there is nothing called veg biryani. Seems like our ancestors decided that yes there is a thing like vegetable biryani long ago by making Tehari biryani! Made with complete vegetarian items such as potatoes and wholesome spices, the dish is said to have been created for the vegetarian Hindu bookkeepers at the Mughal court.
Don't Miss: Health Benefits Of Chicken Biryani Will Make You Want To Order It Today ASAP!
Beary Biryani
Biryanis are generally made by layering rice and meat together. The Beary biryani was perhaps the dish that was first made using this method. Due to its divine taste, it became popular. Found in coastal south Karnataka the dish is also known as Manglorean-style biryani. You will find lots of green chillies and coconut, alongside subtle flavour and aroma of fennel (health benefits of fennel seeds) in it.
Sindhi Biryani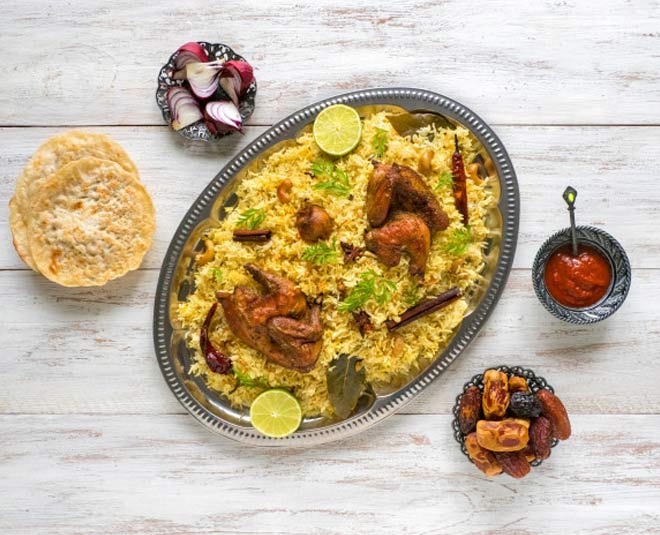 This biryani originated in Sindh province (now a part of Pakistan), that is still loved and relished by food lovers. Made using flavourful basmati rice, vegetables and various spices, the course also comes with the goodness of coriander leaves, onions, nuts, dried fruits and yoghurt.
Don't Miss: Give Your Homemade Biryani That Extra Flavour With This Biryani Masala Powder
Chettinad Biryani
Ever heard of aromatic seeraga samba rice? Yes, one of the most delicious types of rice available and used to make Chettinad biryani that comes from spicy Chettinad cuisine of Tamil Nadu. Other than the popular rice, you will also find flavours and pieces of coconut milk, cashew nuts, meat, spices and ghee.
If you liked this article, do comment on our Facebook page. Stay tuned to HerZindagi to read more such stories.
Image Courtesy: Freepik, Pinterest