India is correctly known as the land of sweets, with delicacies ranging from modaks of Maharashtra to pinnis of Punjab. There are countless Indian sweets which have gained enough popularity to create a special place in the hearts of all the Indians alike. Here are some toothsome Indian sweets which will tingle your taste buds and will instantly leave your craving for them.
Basundi- Gujarat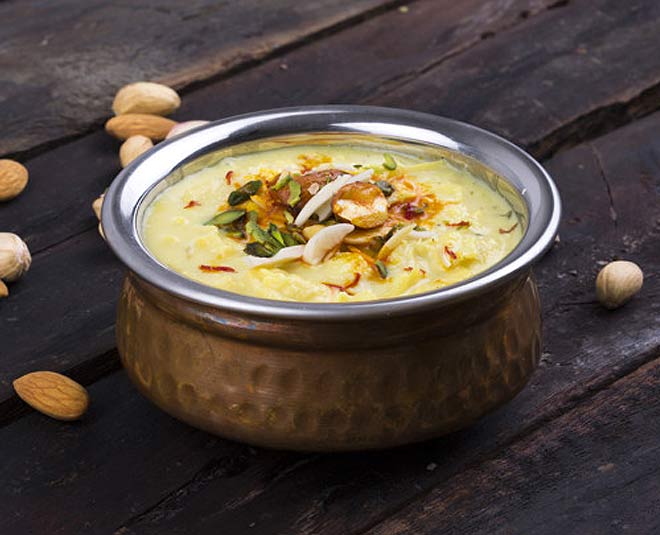 Basundi is a famous Gujarati dish which derives its taste from condensed milk and dry fruits. It is prepared by boiling full cream milk on low flame for at least 30-40 minutes. Later, sugar, saffron and elaichi are added. Garnished with chopped dry fruits, this sweet delicacy can be served both, chilled or warm.
Ghewar- Rajasthan
Soaked with sugar syrup and topped with dry fruits, this soft and spongy sweet dish is an absolute delight. A famous dish from the state of Rajasthan, ghewar is usually savoured on festivals like Raksha Bandhan and Teej.
Don't Miss: Get Rid Of Burnt Milk Smell With These Hacks
Modak- Maharashtra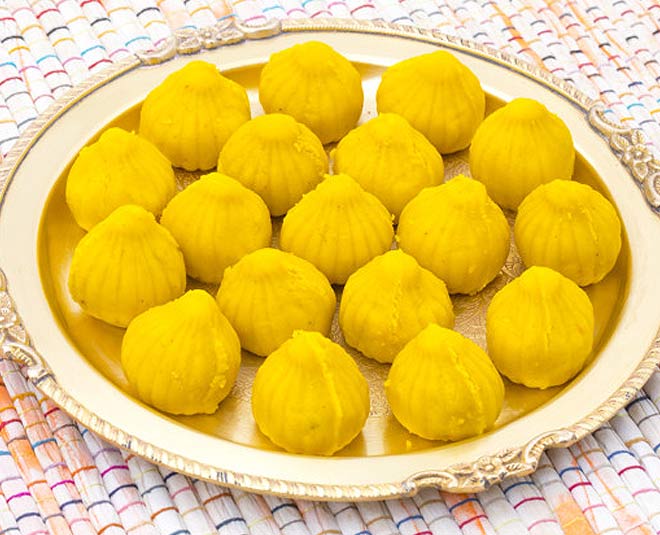 The favourite sweet of Lord Ganesha, Modak, is another dish famous all over India. Made specially on the occasion of Ganesh Chaturthi, these small sweet Modaks are the most famous delicacy prepared in Maharashtra. The filling for modaks is prepared by grating 1 cup of coconut and 3/4th cup of jaggery in a pan. By adding 2 tbsp ghee, crushed dry fruits and elaichi powder can help in amping up its taste several notches.
Don't Miss: Chilli Baby Corn: This Restaurant-Style Fusion Dish Is Sure To Tug At Your Heartstrings
Ghee Boora- Haryana
An integral part of the traditional kitchens of Haryana, ghee boora is a basic yet delicious sweet. Made by mixing ghee and boora (grinded sugar) together and spreading the paste on a roti, this sweet dish is typically eaten after finishing lunch. Desi ghee has its own set of benefits and its unique taste makes the meal wholesome.
Mysore Pak- Karnataka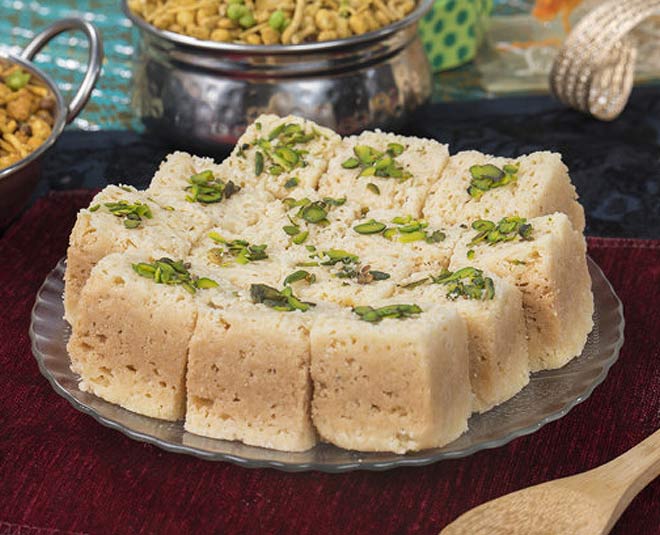 Made with just four ingredients, Mysore Paks is a royal dish which used to be prepared in the kitchen of Mysore palace. With time this dish gained enough popularity to become the most famous dish of Karnataka. In order to prepare this barfi, besan, ghee, oil, sugar and water are mixed together on medium flame in a kadhai. The mixture is boiled till it gets thick and besan turns golden brown. It is poured into a tray and once it cools down, it is cut into barfis.
Jharkhand- Anarsa
Delicacy of Jharkhand, Anarsa is a healthy and easy to make dish. Made with rice powder, jaggery, sooji and ghee, this sweet derives a rather unique taste from sesame seeds, which are used to coat the Anarsa balls. The ingredients are kneaded together with milk to form a soft dough. Now divide the dough into small balls and flatten them a bit, using your hands. Coat the balls with sesame seeds and roast on a non-stick pan by greasing it lightly with oil.
Pinni- Punjab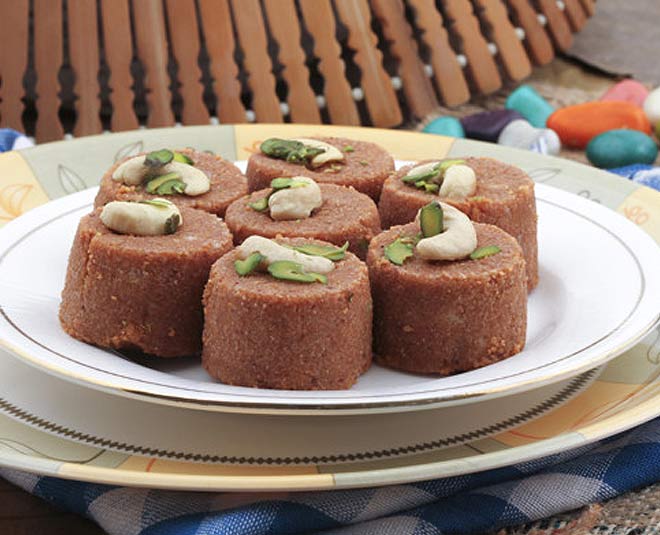 Pinni is a North Indian cuisine which is typically prepared in winters. Made with all types of dry fruits, desi ghee, wheat flour, jaggery, sooji and goond (edible gum), pinni is a rich and royal sweet hailing from the state of Punjab. By mixing and roasting everything together, pinnis are rolled into small balls. Due to its ingredients, these sweets provide the much-needed warmth in winters and keep your body cozy.
You can also add cashews, almonds, pista and raisins to level up the taste of the sweet dish.
For more such recipes and cooking tips, stay tuned to HerZindagi.com