With the holiday season approaching many of us start making plans to explore different destinations. Milind Bhide, Director and Co-Founder of Countryside Adventure Holidays, has listed some absolutely must-visit places in the world, if you're an adventure travel lover.
Nepal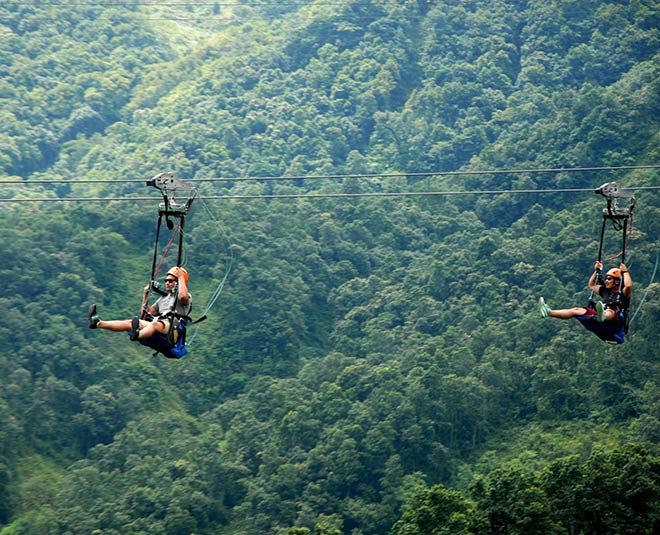 Nepal is a mountain lover's dream come true. It has myriad options for trekking and hiking for all levels of difficulty, as well as opportunities for Ziplining in Pokhara (the world's longest zip line) and white water rafting in the Trishuli river and Kali Gandaki river gorge. What's more is that this is all easy on the wallet, thus making it an economical option. Nepal is also home to Mount Everest, Planet Earth's highest mountain which sees hordes of trekking and mountaineering enthusiasts during the climbing seasons. With 8 of the world's 14 highest peaks in Nepal, this is a must-visit.
Antarctica
Image courtesy: pixabay.com
Antarctica, the seventh continent, is a place where adventure permeates even the air. One of the last true wildernesses left on the planet, it is exactly the same way as it was when the great explorers first discovered it. From the comforts of your own expedition vessel, you can explore some larger-than-life, almost ethereal polar landscapes; indulge in some adventure activities like camping on the icy ground, kayaking, and polar plunge - taking a dip in the frigid waters! Who knows, you might have an encounter with a penguin or a seal - something you will cherish forever.
Chamonix, France
Chamonix is known as the adventure capital of the world for good reason; the entire valley is one massive playground with limitless options of ways to get a good thrill. Whether you like water-based sports, gravity sports or air-borne adventures, there is something to suit people of every ability and level of experience.
Read More: Checkout Cambodia This Winter Season, A Pocket Friendly International Destination
Gobi Desert
Mongolia has retained its nomadic lifestyle, since the days of the great Emperor Genghis Khan. As you drive across the vast Mongolian steppe, absorb the big-sky panoramas of the Gobi Desert alongside nomads and sleep in a traditional ger in Turkish and yurt in Mongolian by the bottomless Lake Khovsgol. Visit in July to witness the spectacle of the Naadam Festival, a traditional Mongolian cultural extravaganza, and in September- October for the intriguing Golden Eagle Festival, a celebration of the ancient Kazakh nomadic tradition of hunting with domesticated golden eagles. The ruins of the ancient capital city of Kharkhorin and Buddhist monasteries still stand to this day and offer a glimpse into an ancient era.
Salalah & Snake Canyon, Oman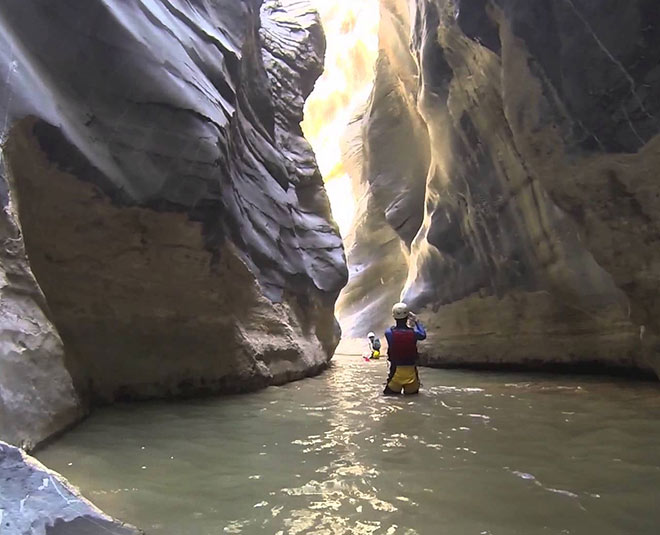 The port city of Salalah in Oman offers opportunities for diving an viewing marine life. Tucked in a small bay, its covered rock outcrops are populated with morays, sharks, octopus, snapper, turtles and occasionally, dolphins. Sites will look very different when kelp is growing versus when it's completely gone. Canyoning in the Snake Canyon is located in the Wadi Bani Auf region in the western part of the Al Hajar mountains in Oman is an experience in itself. The canyon is covered on both sides with very high cliffs – you can imagine how vast this place is. One can trek through this canyon and take a dip in the water pool at the end of the trail. This is Oman at its rugged and remote best!