The word Eid in Arabic means festivity, happiness and celebration. Therefore, Eid is a festival full of joy and happiness, a festival to feel relieved from all everyday tension and spend time with family and friends.
As the festivities come near, everybody is eagerly waiting for the big day to binge on yummy food. From melt in the mouth kebabs to the yummy sweet sewaiyan, the Eid feast is legendary. So, here we are to help you lay your Eid ka Dastarkhwan and cheer up everyone at home amid this pandemic.
Delicious Drink
Dates Shake
To make this delightful drink, start off with taking a handful of dates and blending it with milk and bananas. Just add a pinch of ground cinnamon and cardamom for extra flavour and your drink is ready to be served.
Starters
Tangri Kebabs
This spectacular starter, tangri kebab, is easy to make and is an instant favourite of everyone. These are tandoor cooked chicken drumsticks, served along with onion rings and mint chutney. Your guests are surely going to love this appetizer.
Seekh Kebab
Seekh kebab is a traditional dish which is quite famous across the globe. Seekh kebabs are a blast of flavours. It is prepared with minced meat, along with the addition of certain spices. Thereafter, it is cooked to perfection and served with mint chutney. These soft kebabs will surely get a super like from all of your guests.
Main Course
Haleem
Haleem is a mutton stew which has a different way of preparation everywhere. However, t is primarily a dish prepared with lentils, spices and broken wheat and served with Indian bread or rice. It is not so commonly made the but you should definitely try your hands on this.
Nalli Nihari
Nihari is a must for the festive menu. It is cooked slowly, so as to allow the dish to soak all the flavours and enhance your taste buds. This staple dish tastes good with anything and everything. Don't forget to garnish it with raw ginger and green chillies for an extra burst of flavours.
Shahi Biryani
The best moments of Eid are incomplete without the Shahi Biryani. This traditional dum style biryani is cooked in layers of juicy meat and saffron rice. This is an absolute show-stopper for your main course.
Creamy Chicken Korma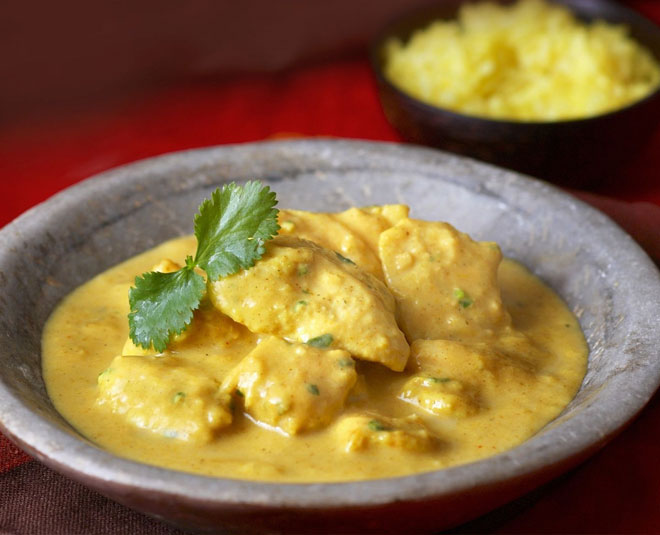 This royal dish, originating from the lands of Arabia, is a twist to the traditional chicken korma and, to me, tastes way better than that. The dish is rich, extra creamy and seeped with spices and flavours. It is best enjoyed with butter naan and tandoori roti. Go ahead and make this delectable dish to earn popularity among your guests.
Don't Miss: These Biryani Recipes Are What You Need This Eid
End With The Desserts
Sheer Khurma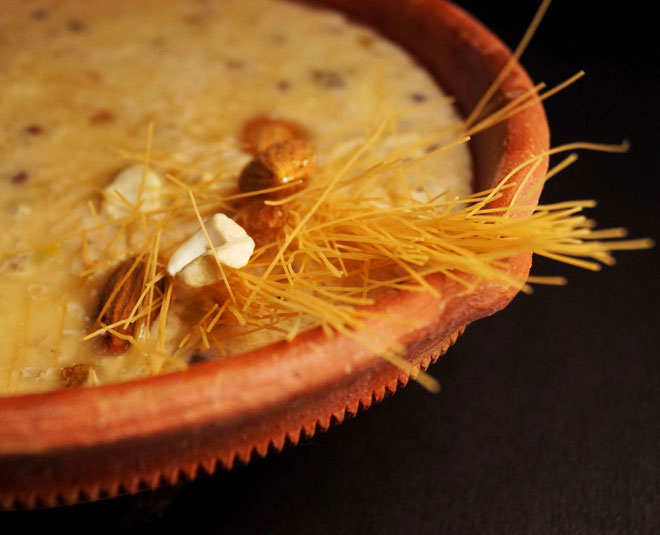 Sheer khurma is a mandatory sweet dish and is prepared in every Muslim household. It is made using vermicelli, milk and delicious dry fruits. 'Sheer' stands for milk and 'khurma' stands for dates in Persian. This tastes best when served in mud pots.
Don't Miss: Ramadan Eid Special: Try This Easy Sheer Khurma Ice Cream Recipe Without Using Ice Cream Maker
Sewaiyan
Sewaiyan is yet another sweet dish which is a must for the festival of Eid. There's no better way to celebrate Eid than with a bowl full of sewaiyan. Top it with almonds and pistachios to make it even more tempting. Khoya can also be added to enhance the flavours. It is a must-try for everyone.
Stay tuned to HerZindagi for more ways on making all occasions memorable.