There are times when you can leisurely cook a meal with a lot of time in our hands and around our loved ones. But nowadays since most of us are working from home, cooking a meal is usually a race against the clock to get meals on the table and feed your family! In fact, working from home or otherwise I've seen no one likes to spend a lot of time on day to day cooking !
Hearing from my friends who do not know how to cook, I know how helpless and frustrating it can feel when you don't have reigns in your hands. In times like these, how do you ensure that you remain in control of the version you wish to see of yourself? Which is why I always believe in being "Organised " that helps me prep, cook, and clean efficiently and still have time for myself or other things that need attention!
You can use my channel on youtube, Shipra's kitchen, as a guide for you to work on easy and achievable recipes that not only taste good but are very exciting as well. Until then, here are some of my tried and tested tips and practices I've learned over the years which will help you too!
1. Mentally Walk Yourself Through What You're Cooking
You know what makes a whole lot of difference? Taking a minute to mentally walk yourself through what you are going to be cooking that day. If you plan on making multiple dishes then you can go by a process of elimination- picking up the dish that will take you the longest and needs more prep time to dishes that will be needed to tackle before you get onto others. It is a lot more efficient if you have a gameplan on.
2. Set Kitchen Appliances And Preheat The Oven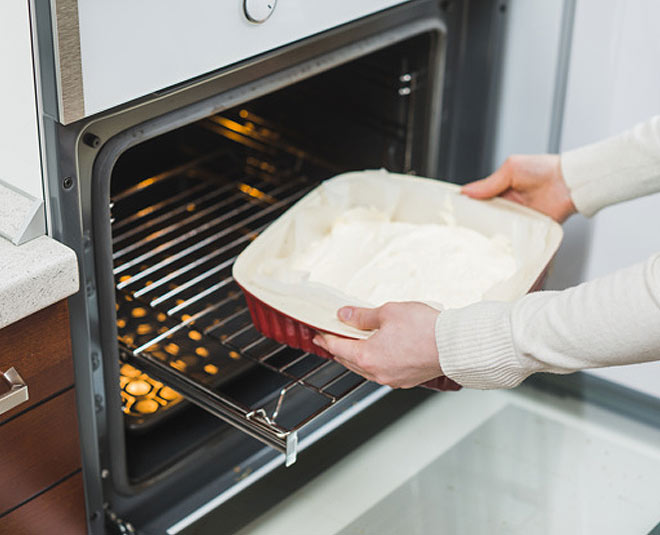 There's a reason why oven recipes always start with having you preheat the oven! Get the oven on before you even pull food out I suggest for 10 minutes at least. Having all your ovenproof dishes stored together is one way of ensuring that you spend more time cooking than hunting for that specific pan you know you had but can't seem to find at the last minute. I suggest a handy food processor, even a non-electric one will be great as it will help you save time and do the chopping job without any extra help!
Don't Miss: Three Important Pillars That Help In Creating A Balanced Diet
3. Get The Water Boiling Immediately
Ensure that you get the pot of water boiling because nothing is more infuriating to get delayed because the water takes so long to get bubbling. And don't forget to put a lid on. Believe it or not, lids are your friends! You know what else might help? Electric kettles. Those come in handy when you need to get water heated quickly.
4. Clean Your Produce Efficiently
Start with trimming your produce. Take off the tops of root vegetables or cutting up the lettuce, then wash it with edible soda especially now during this pandemic and thereafter make it a practice to do so to make sure the food is hygienic and this step will give you a great amount of satisfaction as you feed your family only with the best!
Don't Miss: Eat Like a Yogi, Think Like a Yogi: A Yoga Diet Based On Ayurvedic Principles
5. Storing The Ingredients Smartly
When you get the vegetables from the market just wash, dice, cut, and keep them separately in zip lock bags. This will help in making more space in the fridge. It will also help in reducing the cooking time as half of your job would be done.
6. Figure Out Your Prepping Order And Multitask
When I am writing my books, I always make sure that the method is according to the time duration of cooking a particular ingredient. If you are learning to cook then prepare everything before you start so that you have your focus on cooking and multitasking. For example, onions take time to caramelize or brown, chop them and cook them first. Then chop the other ingredients.
7. Grate Or Peel Butter So You Don't Have To Wait For It To Soften
If you're someone who likes baking and does not have the patience for it, here's a pro tip: often for baking recipes softened butter is preferred. A quick smart tip for getting to it quickly is to grate or use a peeler for cold butter to turn them into flaky shreds. This grated butter is bound to soften way more quickly than it would if it was a blob of butter.
8. Cut Food Into Smaller Pieces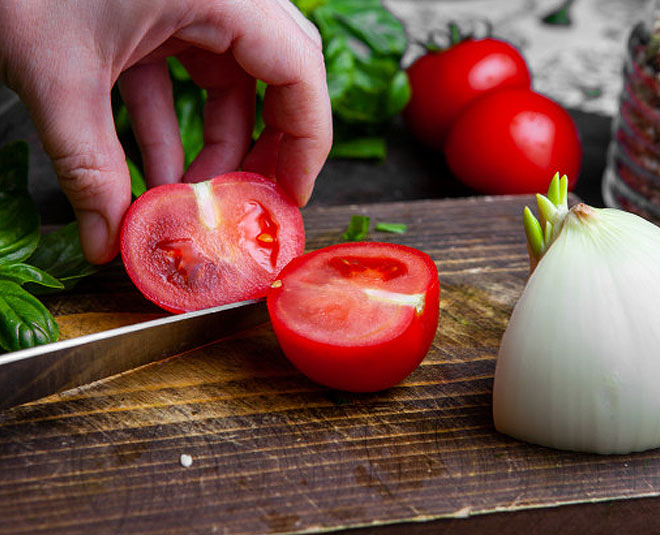 My favourite way of cooking is stir-frying. It is the best quick-cooking technique that not only quickens the cooking process but keeps the sharpness of the flavours intact. Remember to chop up the protein and vegetables in small pieces to allow them to cook properly and allow the flavours to seep into each other more effectively.
For more cooking tips from Masterchef Shipra Khanna, stay tuned to HerZindagi.