Chai time or tea time is one of the most important part of the day for any Indian. If you are Indian you'd know the importance of a fresh cup of chai with some biscuits. Growing up Indian you get addicted to chai and biscuits. Chai and biscuits are like the best combination which you have with the whole family or alone reading a novel you love. It is a whole complete vibe; it gives you a sense of relief and freshness when you sip your chai dunking in your biscuits.
For all you chai lovers we have curated a list of the best types of biscuits for you to try during your chai time.
Glucose Biscuits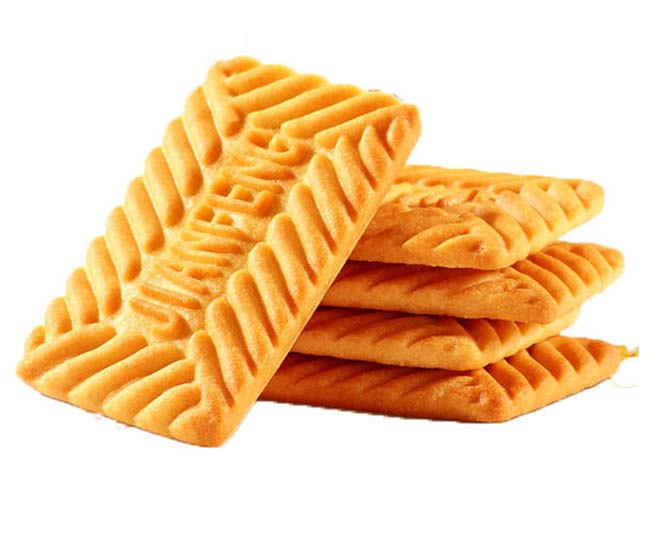 Glucose Biscuits are the best biscuits for Chai time hands down. You must have had 5-10₹ glucose biscuits growing up. While your mother sipped on her tea she must have handed you a glucose biscuit to munch on while she relaxed reading a newspaper. Glucose biscuits are amazing since they are easily available, can be fed to both children are dogs and are just addictive in taste.
Glucose biscuits are mainly made with milk, wheat flour, edible vegetable oil, glucose and a pinch of salt. Every company has their own way of making their own Glucose biscuits. But make sure to dip it and take it out fast because it does have a reputation of disintegrating into the chai itself.
Don't miss: Love Oreo Biscuits? Read This Recipe To Learn To Make Them At Home
Digestive Biscuits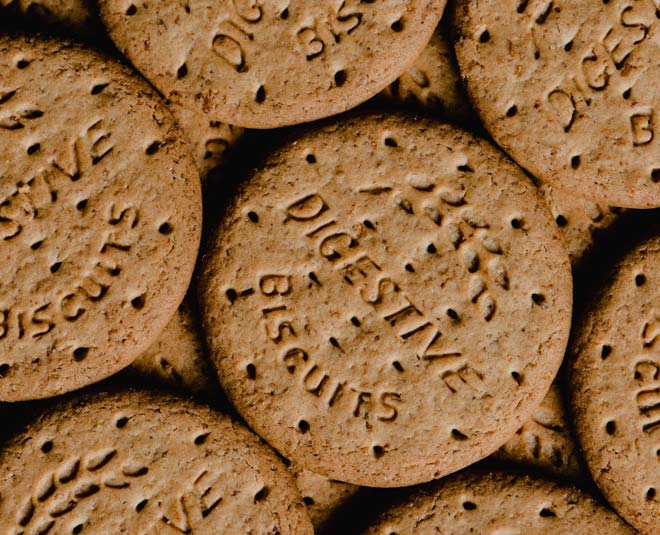 Digestive biscuits are another parent's favourite. These are mostly semi sweet or not sweet at all but taste absolutely delicious. Digestive biscuits are actually quite healthy for you given that it has more of a fiber content than any other biscuits. It is usually made with whole flours rather than refined and have a higher protein than usual biscuits; since it has a higher fiber content just 2-3 of these will quench that quick hunger you have.
Digestive biscuits are going to make you poop so if you have a digestive issue then ditch the usual everyday biscuits and switch to digestive biscuits.
Rusk
Rusks are an old Indian chai time favourite snack. This biscuit is especially made for chai though some people love eating this hard biscuit on its own, it is best paired with chai. Chai snd rusk are like Britisher's tea and scones. The main reason why people love having rusks with chai is because it is like a sponge for tea. It soaks in all the delicious chai goodness and makes it so much more flavourful.
Rusk is made with wheat flour, sugar, skimmed milk powder, vegetable oil, gluten, malt extract, soy flour, salt, yeast, and water. These biscuits are quite hard in nature and are dry to taste without any liquid like tea.
Don't miss: Treat Your Partner With The Most Amazing Dishes This Valentine's Day
Cookies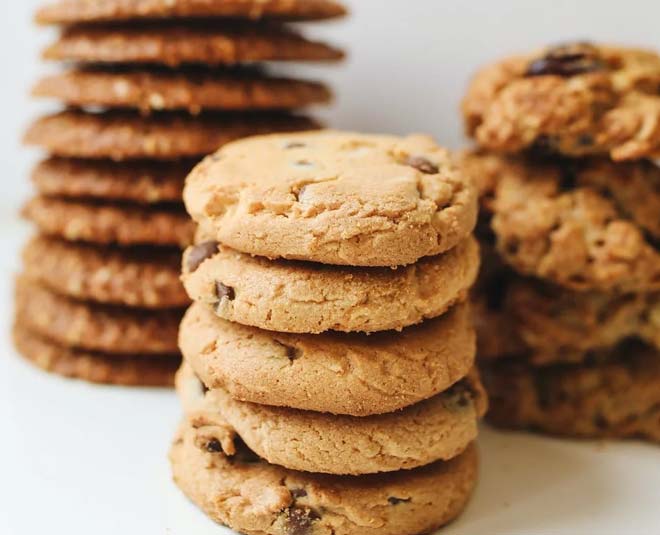 If you like something more sweet and softer then try cookies. Cookies by nature are denser and thicker in texture. Cookies though are by nature softer but there are also tea cookies which are dry and have more of a biscuit texture. Cookies can come in a variety of flavours like chocolate chip, dark chocolate, vanilla etc. It is an amazing tea snack biscuit for you to try.
Cream Biscuits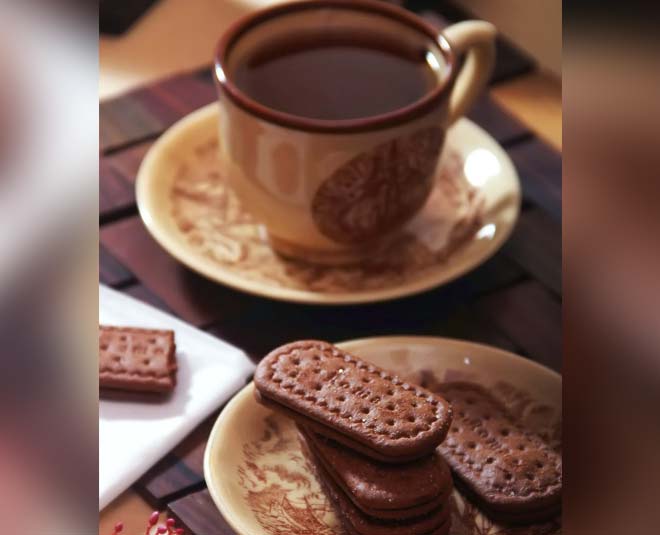 Cream biscuits are not that big with adults but kids love them. In India we teach our kids the johs of teas quite early and the best biscuit for kids during this magical tea time are cream biscuits. Quite a lot like cookies cream biscuits can come in a wide variety, especially with the fillings. You can have strawberry, vanilla, butterscotch, red velvet and many more types of cream filling and biscuit types.
For more articles like such stay tuned to HerZindagi.