Akshaya Tritiya: Fasting Food That You Can Have During the Day
If you are observing a fast on Akshaya Tritiya, then you can have these food items.
Akshaya Tritiya is considered an auspicious day and holds a special significance among Hindus and Jains. Also known as Akha Teej, this year the day is falling on 3rd May. It is believed that this is an auspicious day if you want to start or invest in a new venture.
The word Akshaya means eternal which is something that never comes to an end. Therefore, it is said that the day comes with a promise of prosperity, blessings, happiness, success and joy for everyone.
It is believed that if a person performs good deeds on this day such as charity work, donations, Yagna, etc, then it will be fruitful for you. On this day, we perform various rituals for blessings of the deities, worship Lord Vishnu and observe a fast.
Fasting doesn't mean that you have to stay hungry all day long. You can feast on some delicious dishes. If you are not aware of it, then here are some lip-smacking dishes that are perfect for you.
Malpua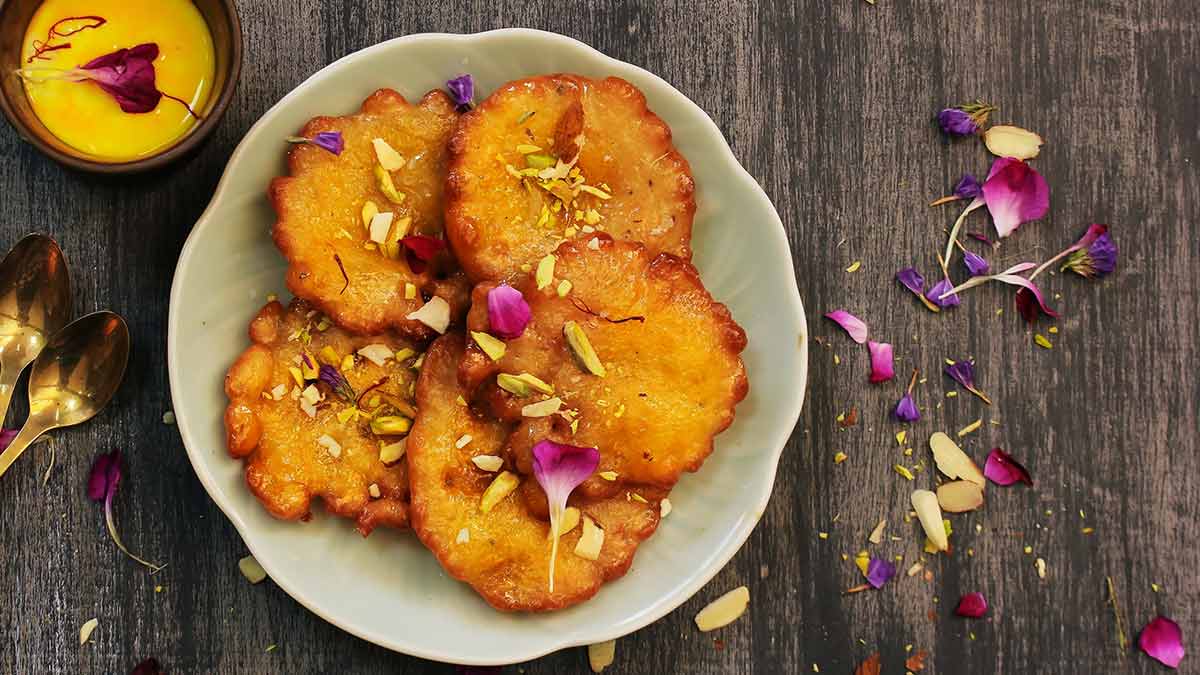 Our mouth waters as soon as we hear malpua. You must have eaten it during different festivals or auspicious occasions. It is a pancake which is made with refined flour, milk, sugar and dry fruits. After this, it is fried in oil and dipped in sugar syrup. Make this on Akshaya Tritiya and everyone will surely love it.
Puranpoli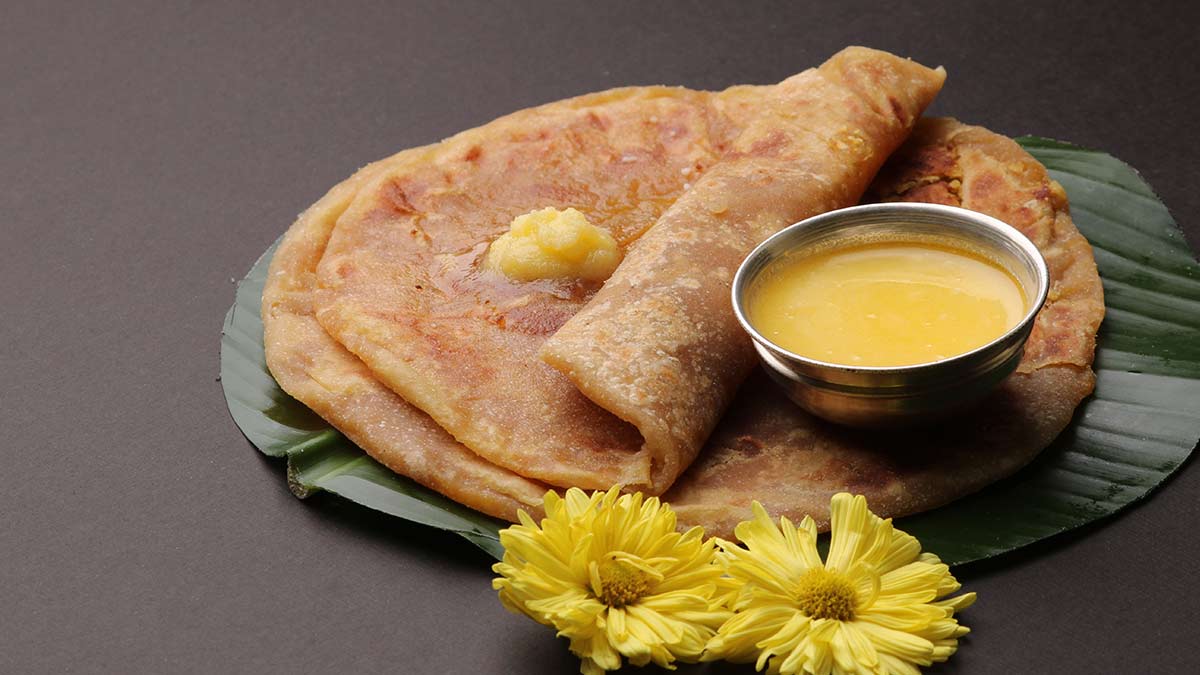 Puranpoli is basically a sweet chapati. This is a popular Maharashtrian dish and is made on special occasions. For this, a stuffing of gram dal, jaggery and sugar is prepared which is then stuffed in flour prepared like roti. To enhance the taste of the dish, cardamom powder and fennel seeds are added. Further, it is cooked in ghee making it irresistible.
Shrikhand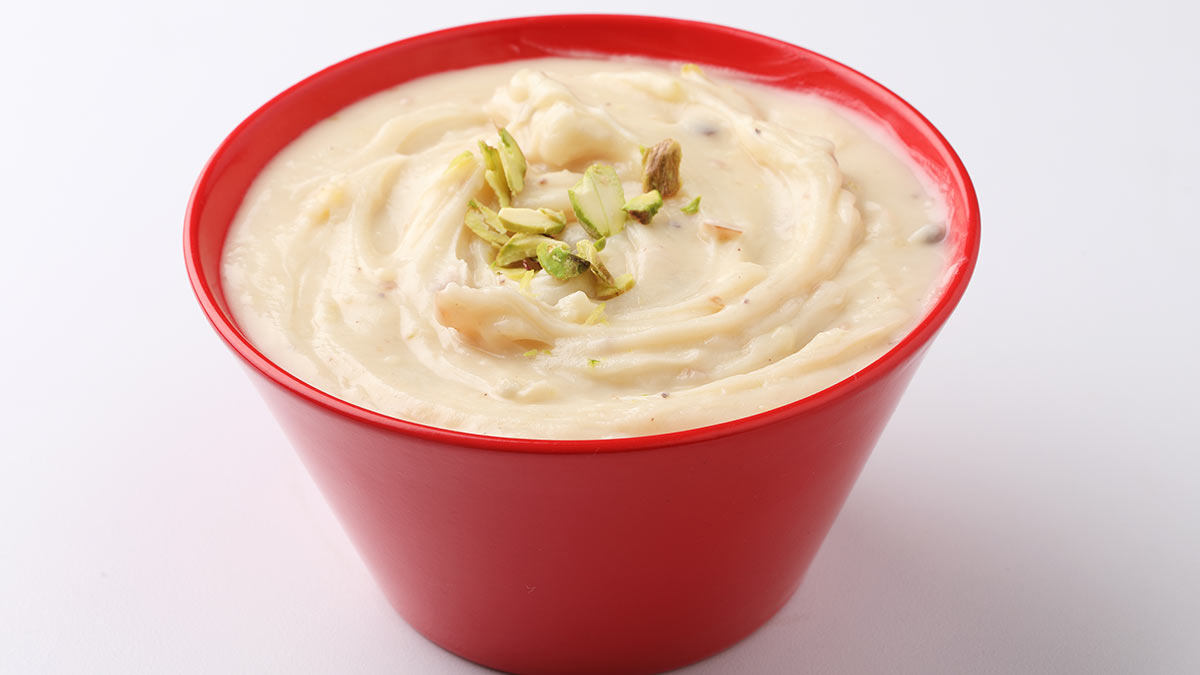 Shrikhand is a delicious sweet which will give you instant energy while you are fasting. It is made with curd, cardamom, saffron, sugar and fruit puree. Prepare this at your home on Akshaya Tritiya and I'm sure everyone will be left licking their fingers.
Don't Miss:5 Vegetable Juices That You Must Make This Summer
Gujiya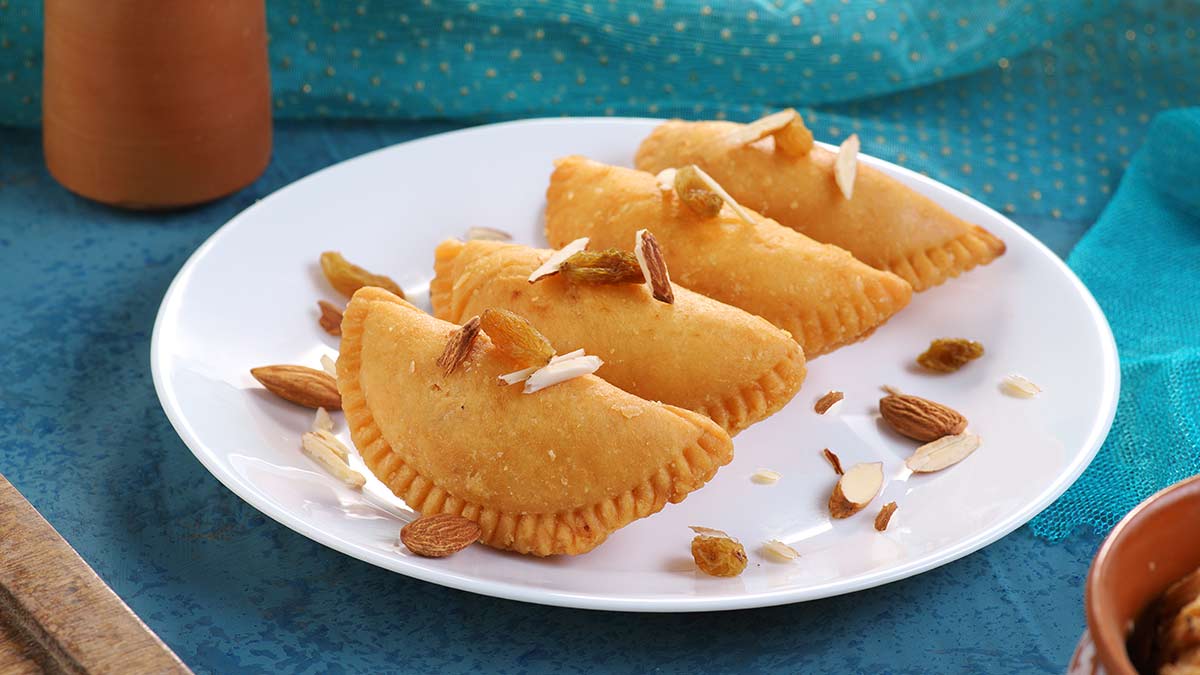 Gujiya is a delicacy which is mainly prepared on Holi but we just need an excuse to prepare this delicious sweet. It can also be prepared on Akshaya Tritiya. A stuffing of mawa, sugar and semolina is prepared and added inside the out outer covering made of maida. These are super delicious and there are also a number of variations that you can prepare.
Thalipeeth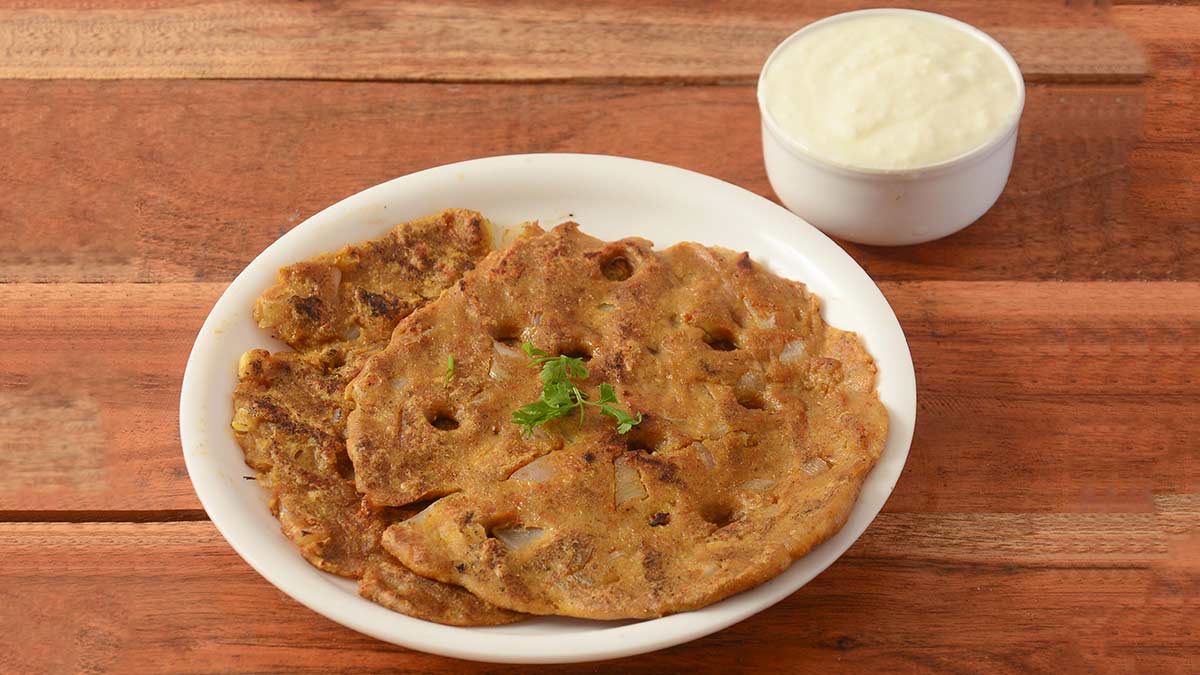 Thalipeeth is a spicy roti made from multigrain flour. It is quite healthy and nutritious along with being super delicious. It is a popular Marathi dish and is prepared with rice, bajra, jowar and gram flour. It is usually served with butter or curd. It is the breakfast dish on the day of Akshaya Tritiya.
Don't Miss:Delicious Non-Vegetarian Snacks For Parties
Modak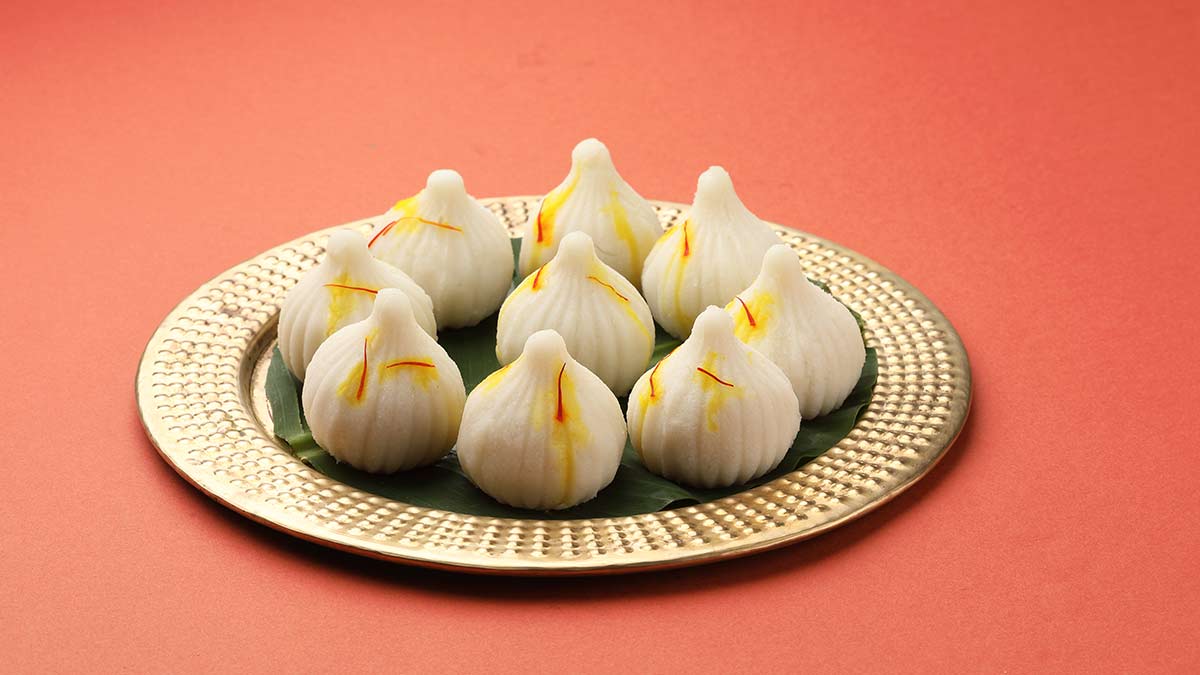 Modak is usually eaten on the festival of Ganesh Chaturthi but let us tell you that it can also be made on Akshaya Tritiya. Modaks are made with rice flour and are stuffed with a mixture of coconut, jaggery and dry fruits. You can also call them sweet momos. Serve this to your guests on Akshaya Tritiya and they will surely be impressed.
Chakli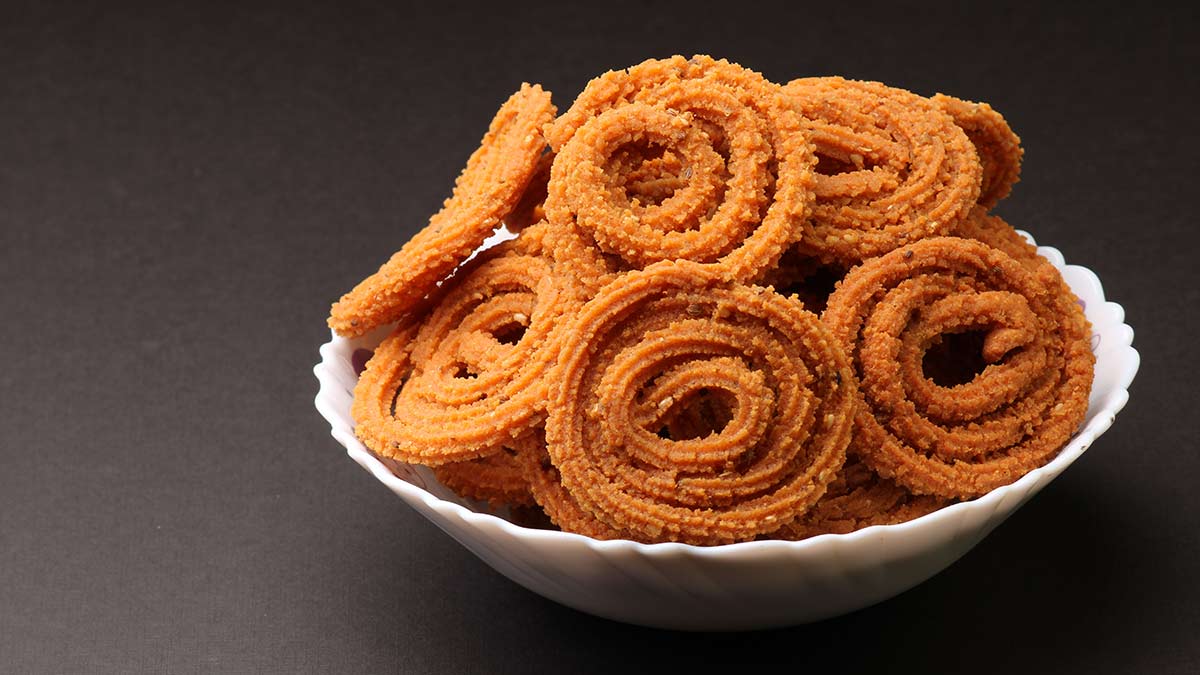 This is a savoury dish made with gram flour and spices. It can be prepared well in advance and stored for several days. This is the perfect snack recipe. Enjoy the taste with your loved ones on Akshaya Tritiya.
For more such stories, stay tuned to HerZindagi!