With this ever-lasting pandemic, our hopes and the number of cases have begun to form an inversely proportional relationship! As the lockdowns are applied and uplifted, people are either seen going to Goa or Maldives.
Being the traveler that you are, the only reason that you have not gone anywhere is that you do not want to contact the virus from these abundantly crowded tourist placed. This is why, we have come up with a place that is not only beautiful and a perfect getaway but is also way less crowded! Consider this as a well kept secret that we are now passing on to our lovely readers!
Where Is Sakleshpur
Sakleshpur is a tiny hill town in the Southern part of India in the state of Karnataka. It is located in the hills of the Western Ghats and is endowed with tea and coffee plantations, the freshness of various kinds of floras! The drive to Sakleshpur is an absolutely breathtaking one, where your windows will constantly be drawn down. The smell of fresh coffee, sandalwood, and dampness will make your mind, heart and soul will achieve nirvana!
Places To Visit In Sakleshpur
Manjarabad Fort
Image Credit: 1.bp.blogspot
Built in the year 1792, by Tipu Sultan, this fort is certainly like nothing you have ever seen before. It is in the shape of a star and at an elevation of 3,240 ft. above sea level. Due to the height of the fort, when it was built and even now, the top of the fort is almost always covered with fog and mist. This is why Tipu Sultan named the fort Manjarabad because 'Manju' in Kannada stands for fog.
Ombattu Gudda Hill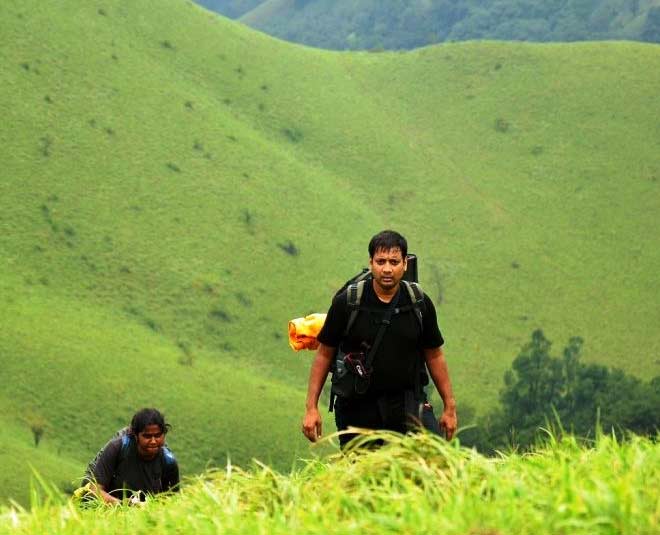 Image Credit: trekkerpedia
This name translates to 'nine hills' Ombattu Gudda hill is perfect if you are inclined towards trekking(read how to plan your trek). Though the trekking path is not free of challenges, the beautiful landscape makes up for it! When we say the trek is a little challenging, we mean it is one of the hardest treks not only in all of Karnataka but in the entire Western Ghats. The entire distance that you will cover in the trek is around 24 kilometers and it is at a height of 3236 feet.
Manjhehalli Waterfalls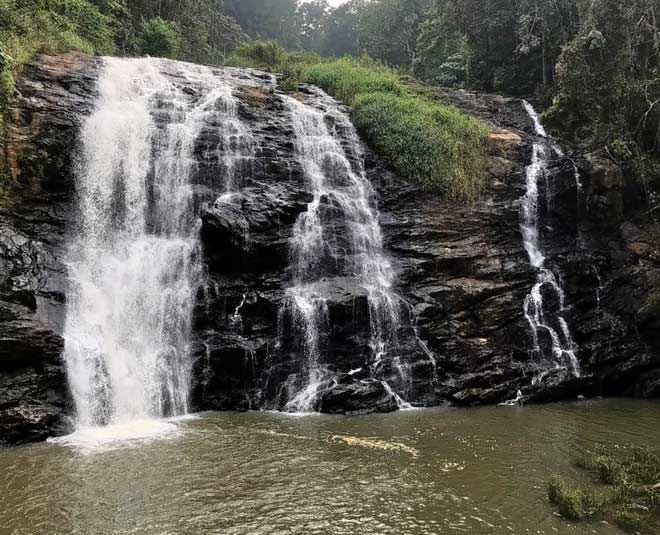 Image Credit: images.thrillophilia
One of the best places to visit if you happen to go to Sakleshpur, Manjhehalli falls offers you natural falls and a clean stream where the water gets accumulated. Though it is not huge, it sure is fun! Though you can take your care till the falls, there is also an adventurous trek that you can take from the Manjehalli village to the waterfalls. You have small shops selling snacks outside the entrance. Beware, the rocks are slippery and there are no changing rooms in close proximity.
Don't Miss- You Have To Visit These Hill Stations When In South India
Belur And Halebid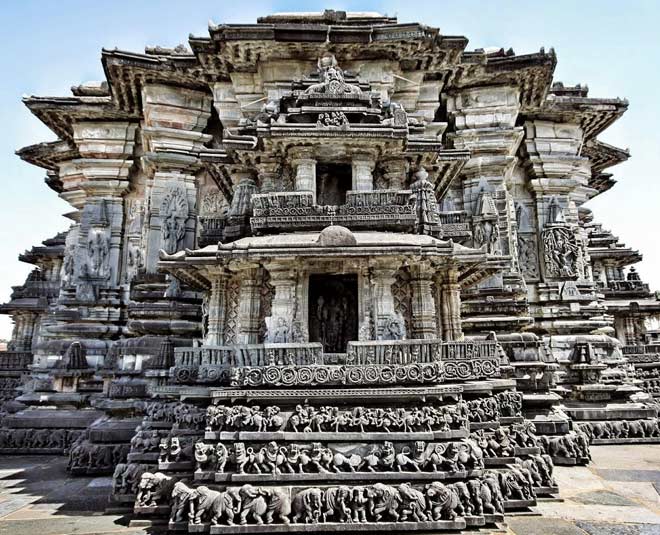 Image Credit: images.thrillophilia
These are two different cities that are famous for their two temples. Considering the short distance between the two, they are both referred to as twin cities and if you happen to visit one, do visit the second one as well! Both these temples have very fine detailing and were home to the Hoysala dynasty. These temples(read more on temples) have an architecture that is not only beautiful but also seems untouched by time.
Bisle Viewpoint
Going to a hill station and not visiting a viewpoint? Are you even into traveling? We recommend you to take a tour of the Bisle viewpoint where you will witness the city and beyond covered in lush greenery! It offers a bird's eye view of three mountain ranges namely, Pushpagiri, Doddabetta, and Kumaraparvatha.
Don't Miss- Beautiful Things About Uttar Pradesh That Will Rid You Of The Stereotype Created By Movies And TV Shows
When Is The Ideal Time To Visit
Considering that Sakleshpur is a hill station, the best time to visit is in the cold months of November, December, January, and February! However, if you are looking to escape the heat of your city you can come here for a slightly moderate temperature during the months of March and April as well.
We hope you enjoyed reading this article! If you wish to read more such articles, stay tuned to HerZindagi!