If you are someone who loves to travel, loves to go to different places to consume their culture, if you are not a tourist but a traveller, this article is going to take you through a place that you probably have never travelled to. This place is so stereotyped that it probably never occurred to you while making travel plans.
Yes, we are talking about Uttar Pradesh! All the movies and series have portrayed U.P. as an excessively violent place full of murderers and uneducated criminals. While this storyline might have been derived from some true incidents, U.P. does not sum up to criminal activities. As we take you through the culture of Uttar Pradesh and guide you through U.P. tourism, we assure you that Uttar Pradesh is beyond Taj mahal when it comes to travel.
Ganga Aarti, Banaras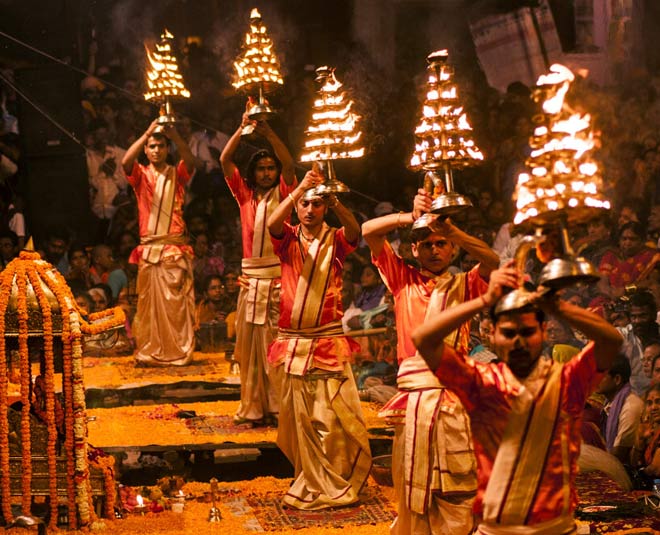 Image Credit: visittnt
If you ever happen to attend this aarti, it will be a sight that will play at the back of your head for the rest of your life. Unlike any other aarti, at any other holy place, the Ganga aarti at Banaras is extremely synced and well-coordinated(read more about pilgrimage places in India). It will not be any less than a divine experience that will take your body, mind and soul to a whole new sense of calm. You will discover in yourself a sense of tranquility amidst the loud bells and chants of the aarti!
Triveni Sangam, Pryagraj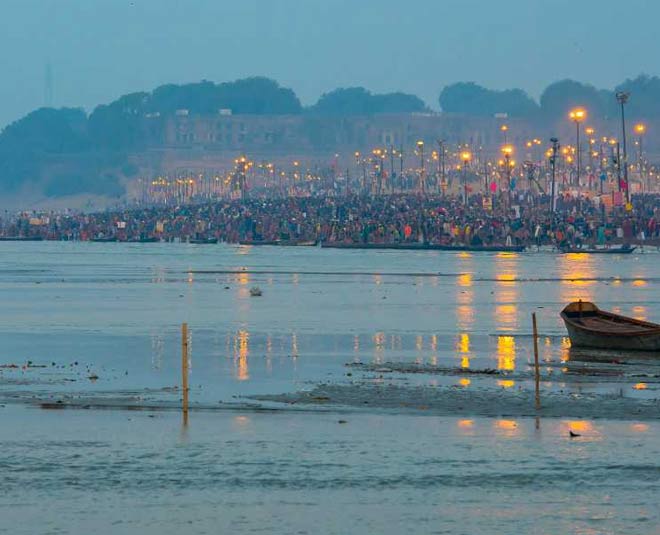 Image Credit: holidify
When it comes to spirituality or divinity, Triveni Sangam holds a position of great significance. This is where the three important rivers of Hindu culture, Ganga, Yamuna and Saraswati meet. For those who believe in mythology, it is believed that taking bath at the Sangam flushes all your sins out. Even if you are someone who does not believe in mythology and spirituality, even then the sight of the Sangam will be a treat to the eyes. Take a boat to the point where the rivers meet and the difference will be extremely visible between the clear Ganga and the slightly green Yamuna as they are seen merging with each other.
Ram Leela, Ayodhya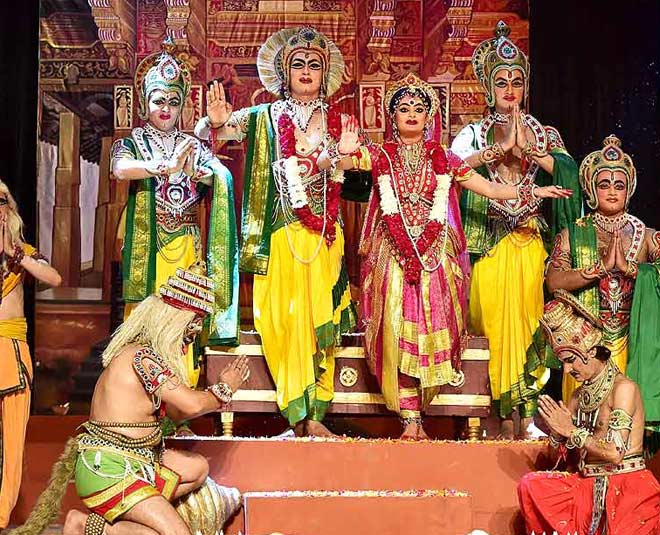 Image Credit: outlookindia
If you have ever attended a Ram Leela, know that no matter how much you loved it, it was a child's play in front of the Ram Leela that takes place at Ayodhya. Ayodhya is considered to be one of the most famous places when it comes to Lord Ram. It is believed to be his birthplace. Thus, the people of Ayodhya put in all they have to make the victory of good over evil, Ram over Ravan, the biggest celebration of the year. You will see actors dress up as Ramayan characters, passionately acting their part. People from around the country, including several politicians and celebrities attend this festival.
Don't Miss- Here Is Why Your Next Trip Should Be To Dhanaulti
Holi, Varanasi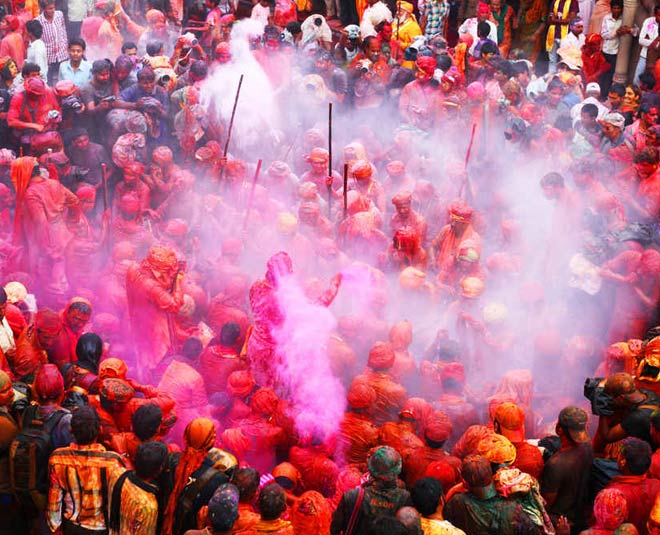 Image Credit: static2.tripoto
If you are planning to make a trip to Uttar Pradesh and are confused about the dates, we highly recommend you to go during the Holi. Infact, go at least five days before Holi so you can see the transition of the entire city from living their normal lives to dancing in excitement(literally). The children, old aged people, youngsters, couples, tourists, each and everyone takes back something from this grand celebration(read more about Varanasi). Carrying out the Holika Dahan, a day before playing Holi where everyone celebrates the good over evil at the ghat of Ganga is the symbolic silence before the loud celebrations of the next day. The bhang, gulall, playing Holi at the ghat of river Ganga, all prove that there is no Holi like the one at Varanasi and it is an experience you must take atleast once in your life.
Architecture Of Lucknow
Lucknow is definitely famous for the kebabs and the nawabs. However, if you happen to go to Uttar Pradesh and you are interested in architecture, Lucknow is nothing short of the Rome of India. Even the smallest of shops look like they have been built by artists who hoped to make palaces. There is nothing small and shabby in Lucknow. Everything is extravagant, well designed and worth every bit of your time and money!
Don't Miss- Planning To Travel Rishikesh? Here Are A Few Things You Need To Know
We hope you realised that Uttar Pradesh is beyond its portrayal in media. Apart from the above-mentioned things about Uttar Pradesh, it is also a poet's paradise. Harivansh Rai 'Bachchan', Kaifi Azmi, Galib, Amir Khusro are all souls of this state of art and culture, Uttar Pradesh!
If you enjoyed reading this article, and wish to read more such articles, stay tuned to Her Zindagi!