Shani Shingnapur: Know All About The Village Without Locks & Doors
This village in Maharashtra keeps their doors open because of their faith on Lord Shani.
Shani Shingnapur is a village in Maharashtra and is home to 4,000 people and you will be surprised to know that all the houses in this village do not have locks or doors. There is just a door frame in the front but there is no door. Well, the saying 'Sab Bhagwan Bharose' has been taken literally by the people of this village.
Why Are There No Locks Or Doors
Aforementioned, there are no locks or doors on any of the houses in this village. Do you know the reason behind this? This is because of the immense and undying faith of the villagers in the Hindu deity, Lord Shani (Lord of the planet Saturn).
As per the villagers, Shani Dev is their protector and wards off the evil eye. People believe that whoever attempts to steal in this village will be punished immediately with life-threatening sickness, blindness and mental imbalance. It is also believed that if a person is dishonest and does anything wrong, then he/she will have to go through a period of seven and a half years of bad luck which can either be in the form of an accident or bankruptcy.
If the stories are to be believed, once a villager tried to put wooden panes at the entrance of his house and the very next day, he died in a car accident.
The Story Behind It
According to the legends, many years ago, there were heavy rains. After the rains, they found a slab of black stone washed up on the banks of the Panasnala River. When it was poked, blood started to ooze out.
At night, the village headman saw Lord Shani in his dream who ordered him to make a shrine in his name in the village. In return, Lord Shani said that he will protect the village from harm. However, there was one condition that the shrine shouldn't have a roof so that he can guard the village unhindered.
Since then, the villagers believe that the Lord will protect them against thieves and any misfortunes, therefore, they have removed the locks from their houses. They might put wooden panels to keep the stray dogs away, but they leave their valuables out in the open. You will be surprised to know that even the toilets don't have doors. However, they put a sheet in front of the doors for privacy purposes.
Don't Miss:Things To Do In Ooty To Make Your Trip Special
Current Situation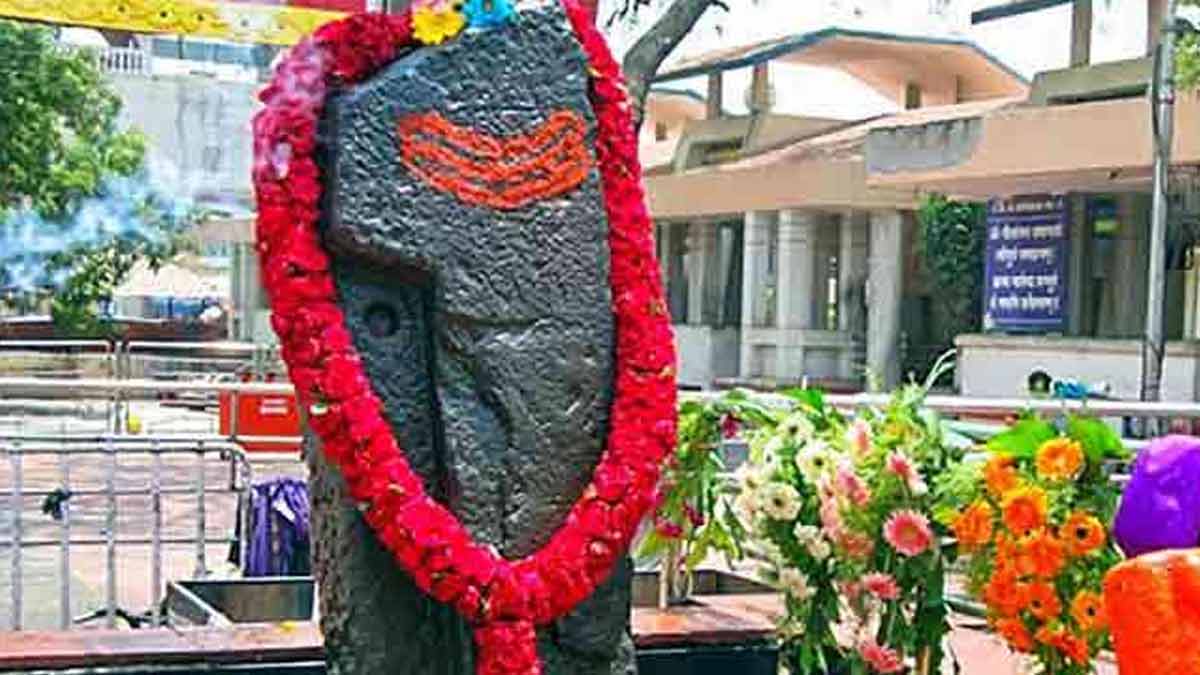 Every year, Shani Shingnapur witnesses an overflow of devotees who reach the village to get the blessings of Lord Shani. On Amavasya, the temple attracts over three lakh devotees from all over the country. This is because it is considered an auspicious day. Therefore, a fair is also held on this day and devotees bathe the idol in oil and water.
Even today, the village still doesn't put locks or doors anywhere. You will be surprised to know that the police station that opened in 2015 also follows the protocol and hasn't installed any gate or lock. Also, the police station hasn't received any complaints.
Don't Miss:World Heritage Day Special: 10 Must Visit UNESCO World Heritage Sites In India
Along with this, The Union Commercial Bank also opened its first 'lockless' branch in Shani Shingnapur. However, this village also has its own fair share of hiccups. Some have claimed that their valuables have been stolen but there have been no consequences. Nobody actually knows the truth but some people are seeking permission from the gram panchayat to install locks for their family's safety.
For more such stories, stay tuned to HerZindagi!