Longing for a holiday? We all have been stuck inside our houses for so many months now due to the pandemic. However, now things are slowly getting back to normalcy and we see some scope of getting back to travelling. There are still many states across the country that haven't lifted the restrictions and are not open to travel yet. If you are based in Delhi and looking for some quick getaway options for a picnic with your family then here are some options you can consider. These aren't really far off from Delhi and will be an ideal option during this time.
Surajkund, Faridabad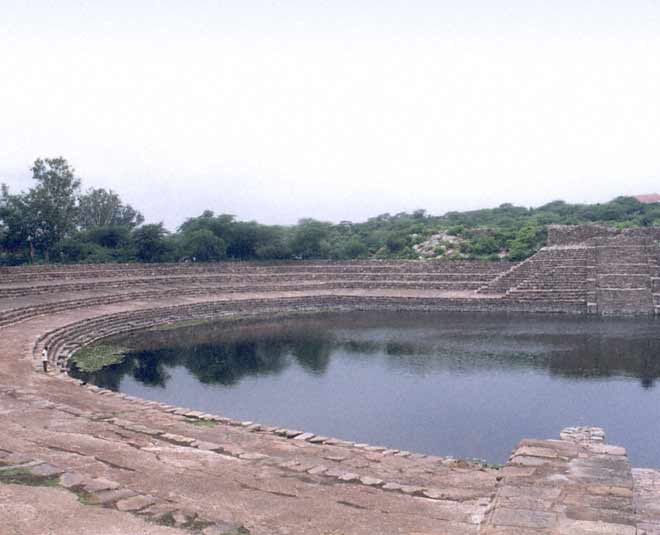 Set just a few km from Delhi, Surajkund is located in Faridabad. The place is well known for its yearly mela which brings along artisans from all across the country. The two weeks event celebrates the culture of India. It is more like a big festival where you get to see so many cultural performances and yes, of course, you get to shop stuff from across the country under one roof. However, Surajkund is not just about this mela. Many of us don't plan to visit this place as it remains overcrowded while this festival is held. However, other than those 2 weeks, Surajkund Mela is a peaceful attraction that is perfect if you wish to spend some time close to nature.
Surajkund is an artificial lake built in the backdrop of the Aravalli hills. It is believed that this lake was built by Tomar Kind Suraj Pal of the Tomar dynasty back in the 10th century.
If you wish to go for a quick picnic with your family then Surajkund can be an ideal choice. The place has ruins of the Sun temple and a complex which has a garden. The best part is that the attraction is set really close to Delhi.
Don't Miss: Missing Vacationing Amid WFH? Try Workation To Break The Monotony
Taj Mahal, Agra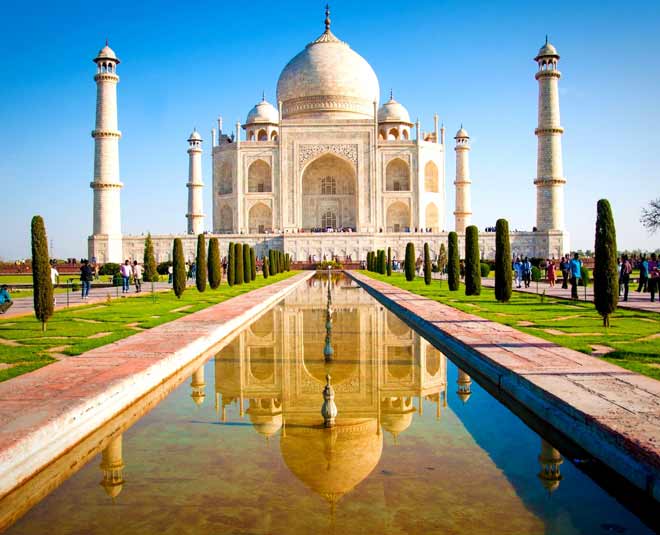 We recently shared with you that the Taj Mahal is opening doors for tourists from 21st September. If you have been longing to travel out of the city during this lockdown then this can be a good pick for a quick getaway. One of the seven wonders of the world, the Taj Mahal usually remains overcrowded but this time, you will be able to explore this 'icon of love' peacefully as the authorities will only be allowing a limited number of tourists to enter the attraction.
Sanitise yourselves and then travel in your own car. Pack your own food and enjoy it on the go. On reaching, walk through this Mughal architecture and then sit back and enjoy this beauty. A lot of hotels in Agra are now open but if you wish to travel back the same day, you can plan accordingly.
Don't Miss: Taj Mahal To Open From 21st September, All You Need To Know About New Tourist Guidelines
Damdama Lake, Gurgaon
Surrounded by the beautiful Aravalli Hills, Damdama Lake is a great attraction for a picnic day with family. It is a popular weekend getaway destination around Delhi. If you love boating, you can enjoy it here. There are a lot of other fun activities you can enjoy here including rock climbing, trekking, and hot air ballooning. If you aren't that adventurous, just sit by the lake and enjoy a peaceful day. Though there are food complexes around the place, we suggest you pack your own food. If travelling with family, get some fun games like volleyball, tennis, carrom or tambola.
Neemrana Fort, Delhi - Jaipur Highway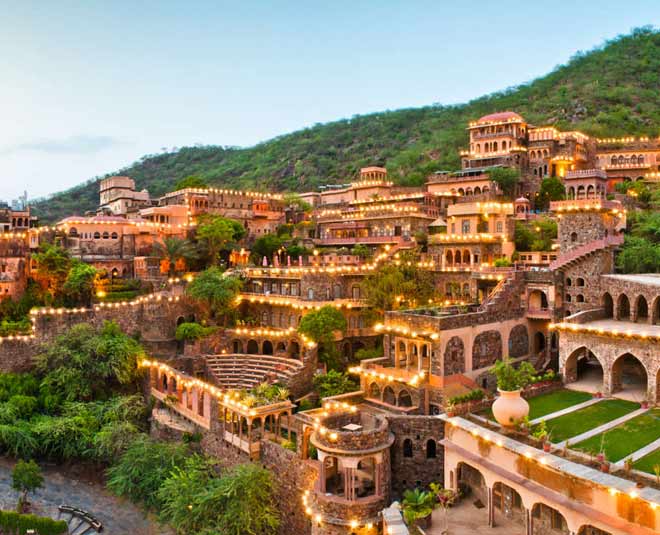 15th century-old, Neemrana Fort has been converted into a palace. The fort is set amidst greenery and offers spectacular views. This place is perfect for a quick getaway from Delhi and it has something for every kind of traveller, be it couples, friends, or the entire family. Neemrana Fort Palace recently opened doors for tourists but if you don't wish to stay back then a day trip to the fort would be perfect for you. The entry ticket to the fort costs somewhere around INR 1700 and it also includes a lunch buffet. You can enjoy the grandeur of the palace and then enjoy some great lunch at this beautiful location. Bookings can be made online. If you wish to stay, it will be an amazing experience. Neemrana Fort Palace is one of the oldest heritage luxury hotels which makes you explore the ages-old history as you reside in their beautiful rooms.
Which option would you pick for a quick picnic with family? Share with us! For more stories around travel, stay tuned!