It's the thrill of an adventure, the chase of the adrenaline, the magic of a new experience, that travel is made up of. Especially now, the desire to go out there, exploring the world once again, wild and free seems to be on a high after being locked down in homes for almost two years intermittently now.
Goa is now open for tourists with certain COVID protocols in place and we can once again head back to one of the most loved destinations for a quick getaway. Goa is perhaps, one of the most sought-after destinations around the world, essentially in light of the fact that it offers the best of everything. Right from miles of golden sand coastline, waterfalls, rolling hills, a hugging sea to a riot of adventures and party destinations, and numerous drinking and dining options; the land of sun, sand, and beaches is the the travel entusiasts' nugget of gold!
Don't be mistaken though—It's not just booze and sunbathing. While it is heavenly to sit gazing at the sunsets, watching the mystic sun kissing the beach, and enjoying Goa's culinary fiesta, there are some once-in-a-lifetime experiences you should not miss when in Goa.
We talked to Ms. Niharika Nigam, Director- Business Development, Jumpin Heightsand she shared a list of fun activities that one can try if planning to travel to Goa post monsoon this season. Read on.
Bungee Jumping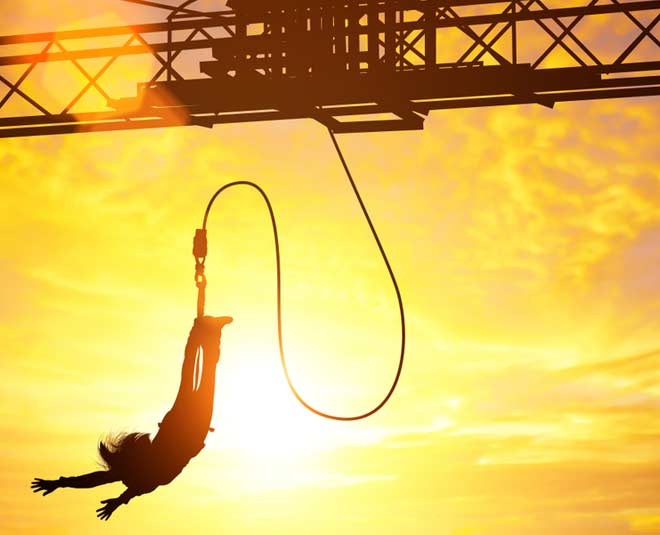 This one isn't for the faint hearted. Bungee with rubber chords tied to your ankles, over the stunning Mayem Lake in North Goa and come face to face with your fears, the feeling is unmatched! If you wish to experience a thrill like never before and carry home a memory you won't be forgetting anytime soon, you shouldn't miss bungee jumping
Scuba Diving And Snorkeling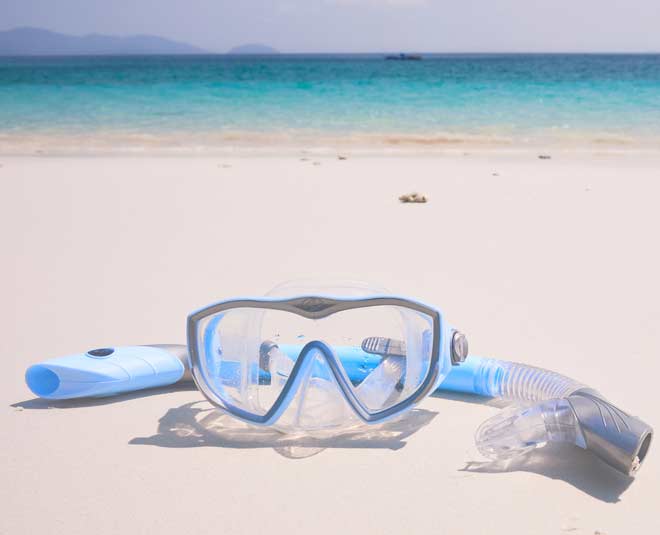 Imagine diving into a whole different ecosystem! That's Scuba diving for you. Watch the fascinating marine life in all its glory and yes, it's as magical as Zindagi Na Milegi Dobara told you. Colorful coral reefs, the adventure of being in the infinite sea, scuba diving is, certainly, a once-in-a-lifetime experience. You don't have to dole out a lot of moolah for this sport in nations like Maldives and Thailand when Goa offers you stunning experiences with the best of instructors and safety equipment. It is recommended to go scuba diving between October and May when the waves are calmer.
Don't Miss: Planning A Trip To Goa? Here Are Five Unique Things You Can Do!
Paramotoring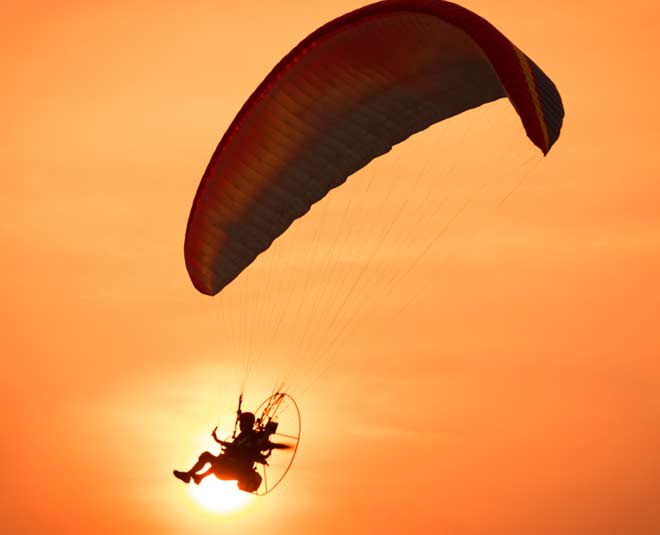 This one is like sitting on a chariot in the sky and one adventure sport you should definitely try. This involves a motor that is mounted on a cart type unit with 2 seats for the pilot and joyrider. The motor is used to propel the pilot and joyrider into the sky. Probably the safest form of private aviation ever devised. Fly upto 500-1000 feet depending on the weather conditions. It is more like =sitting on a rocking chair and watching the world from 1000 feet above!
Don't Miss: Goa Travel Opens, COVID-19 Test Not Required, Here Is All You Need To Know
Hot Air Ballooning
This is another activity you shouldn't miss when in Goa this season. Begin your day early by 6.30 in Chandor, Goa to catch a literal flight of fancy! Come aboard the grand 'balloon', which can seat upto seven adults. Float over the stunning landscape of Goa and tour its skyline like a bird would. The in-air time is approximately one hour while you allow the wind to steer you as you enjoy the breathtaking views from the sky.
All these activities have now opened with COVID protocols in place, right from mandatory face masks, temperature and oximeter check upon entry, to proper sanitization of each and every piece of equipment. Make sure you practice adventure sports under the supervision of expert professionals, using proper gear and equipment for the best experience.
We hope this guide helps you plan your adventurous trip to Goa soon. For more such travel related stories, stay tuned!