Eyeshadow palettes are an indispensable part of your beauty kit. It can be a four or six pan palette with a good mix of matte and glittery shades but we can't really do without it.
From creating a smokey eye to going all glittery and glam, your eyeshadow palette can help you create different looks. However, that's not all!
You can use one single eyeshadow palette in different ways while doing your everyday makeup. Right from doing your eyebrows to making your own lip and cheek tint, this one makeup product can be used in various ways. Read on to know how.
Use As A Highlighter
Bored of your regular highlighter and want to try a new shade? Pick one from your eyeshadow palette. You can pick from a nude shade to something high on glitter for days you want to go OTT. You can also use a gold or metallic eyeshadow to make the inner corner of your eyes pop out. Just dab it gently on the inner corner and it will instantly brighten up your eyes or you can use it as a regular highlighter on your cheekbones and bridge of your nose.
DIY Lipstick And Cheek Tint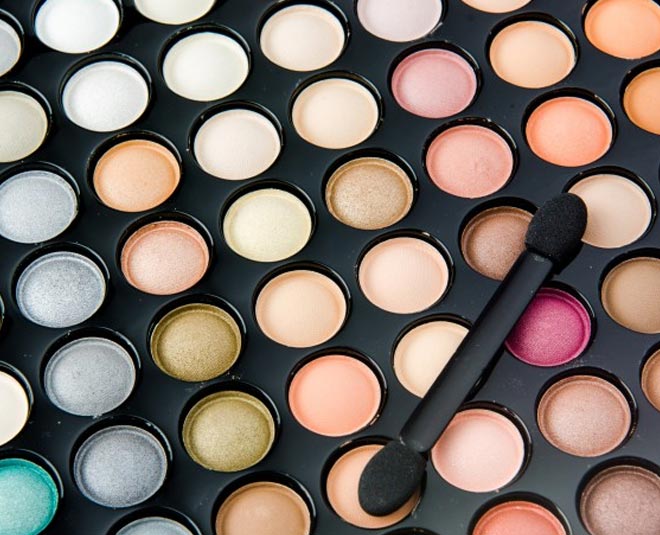 On days you don't want to wear your regular lipstick, you can prepare one at home using any colour from the eyeshadow palette. Scrape some of your favourite colour from the palette and mix with some petroleum jelly or moisturiser. Mix it well till it has a thick consistency. Your lipstick is ready. Dab it all over your lips. You can also use it as a cheek tint. Dab it gently over your cheekbones for that flushed look.
Contour Your Cheekbones With Eyeshadow Palette
If you don't wish to invest in a contour palette then you can use your eyeshadow palette to contour your cheekbones. Pick shades that are one or two shades darker than your skin tone. You can also mix two colours to achieve the right colour as per your skin tone. You can apply the contour on your cheekbones using the eyeshadow brush and then you can blend it in with a fluffy brush.
Don't Miss: Become A Pro At Doing Three Different Eye Looks In Just 21 Days
Turn It Into A Liquid Eyeliner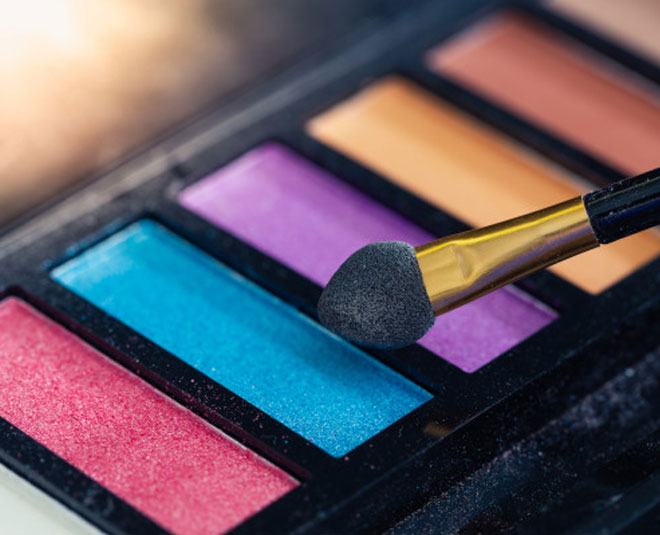 Like a bright shade from your eyeshadow palette but don't want to wear it as an eyeshadow? We feel you! You can also turn it into an eyeliner. Spritz some rose water on an eyeliner brush and pick some colour from the palette. Line your eyes with it. If required, pick some more colour and create a thick liner.
Don't Miss: Here Is How You Can Use 1 Kajal Pencil In 5 Different Ways For Your Everyday Beauty Routine
Fill In Your Eyebrows With The Eyeshadow Palette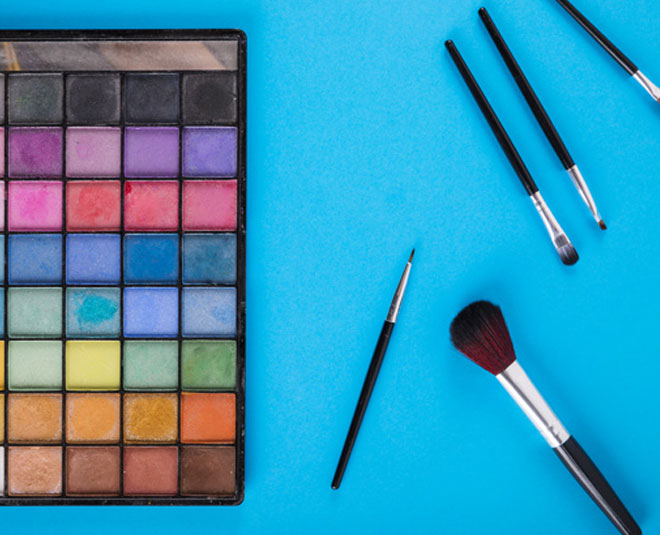 You don't really need to invest in a new eyebrow kit if you have an eyeshadow palette that has darker shades like brown and black. Pick shades like dark brown or black depending on the colour of your natural brows and fill in using an angular brush. Blend it out well and don't overdo.
Eyeshadows are lighter in consistency and there can be a need to build up the colour which can be done easily. However, make sure you never overdo it or you can end up ruining your look.
We hope this guide helps you use your eyeshadow palette in interesting ways. Do share your experiments if you have tried using the eyeshadow palette in any other different ways. For more such beauty-related stories, stay tuned!