We all love getting facial treatments done. After all, facial is the best way of pampering our skin. Our skin gets exposed to so much dirt, dust, polluted air, and harmful rays of the sun from time to time. All these things start to layer up on our skin and make our face look dull and aged.
Going for a facial is a good option to cleanse off all these dead layers on the skin, exfoliate and rejuvenate. Now that the salons have opened their doors once again, so many of us are going for our facial sessions.
However, there are a lot of women who complain of having skin issues after getting a facial done. What's the reason behind that? Well, reasons can be many, including side effects of a product used, professional being too harsh on your face, or even the duration of the facial.
None of us wishes to suffer from any of these skin problems after spending thousands of rupees on those facial treatments. If you have been getting bad results after getting your facial done then there are high chances that it isn't working for you. Here are some common signs you shouldn't ignore.
Skin Bleeding After The Facial
Do you spot your skin bleeding after getting a facial done? Usually, during a facial, dead skin, blackheads, and whiteheads are extracted using tools and this can lead to minor bleeding. However, if the problem persists even after the facial then something isn't right. It hints at either the use of a wrong product/tool or a different skin issue you are suffering from. You can try another salon or any other facial treatment if it doesn't work for you. However, if the same problem occurs again, you should consult a dermatologist.
Don't Miss: What Is A Facial Spa And How Can You Do It At Home On A Budget
Skin Breaking Out
A lot of us suffer from the issue of breakouts after getting a facial treatment done. One or two breakouts are normal but if these don't go away or turn into pus-filled pimples or acne then this can be a side effect of your facial. High chances that the products used for your facial aren't suiting your skin or the facial has been done using an unhygienic tool. Try a home remedy to fix your breakouts or consult a dermatologist.
Don't Miss: Here Is How You Can Do Aloe Vera Facial At Home Using Ingredients Available At Home
Burning Sensation/Redness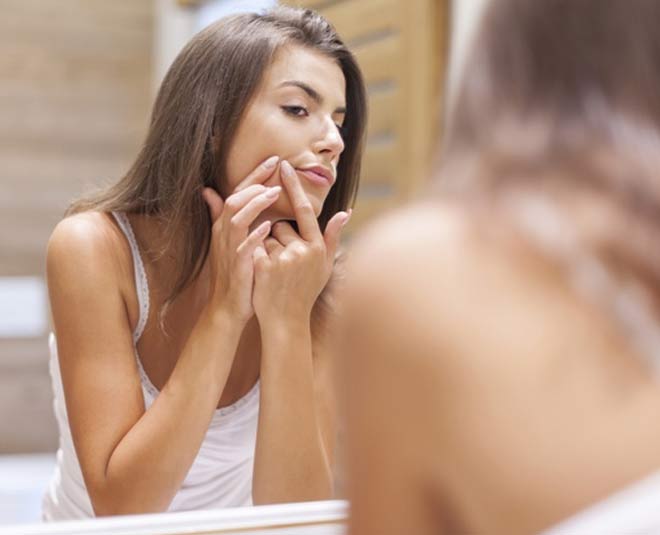 Those having sensitive skin may feel a tingling sensation or redness on their skin just after the facial treatment. However, if this persists even 1-2 hours after the facial then this could be a sign that the treatment you are getting isn't suiting you. It could also mean that the professional was too harsh on your skin. Check with your skin specialist and choose your facial treatments accordingly.
When it comes to your skin, never rely on local facial treatments. Head to professionals who are known for facials to get the best results. Also, while you are getting your facial done, never hesitate to tell the professional if something hurts you on your face or you feel itchy or just anything that you don't like about the treatment. This can later harm your skin and lead to serious issues.
For more such stories around beauty, stay tuned!