Sunglasses not only protect our eyes from the harmful sun rays but also add a style statement to our appearance. However, with so many options of sunglasses available in the market, choosing the right one that fits your face perfectly can be a bit challenging. Designer glasses have also flooded the fashion world, so if you go for the one from big brands, you need to think about your pocket too.
The Right Frame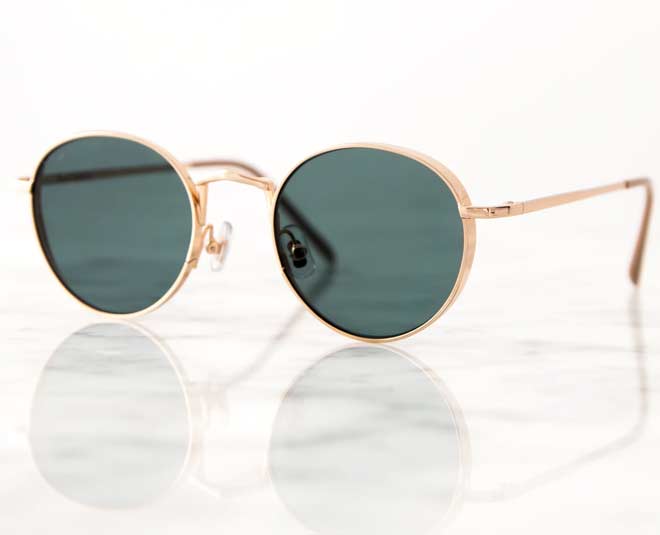 The Right frame of Sunglasses needs to conform to the shape of your eyebrows otherwise, it will give you an illusion of having two sets of eyebrows. If you are someone who has a pale complexion then you must avoid the frames that are yellow or orange in colour. Instead, you should opt for pink or dark brown frames as they will suit your skin tone. Make sure you are choosing lightweight frames, as the one on the heavier side can put pressure and leave a mark on your nose which doesn't look nice.
I feel sunglasses are more than an accessory which not only adds a style statement but also protects your eyes from harmful UV rays. Hence, you need to give attention to the lens glasses. The lens quality should be good and free from any scratches or distortions. Always, choose the sunglasses that give you complete protection from UV radiation.
In fact, according to experts, sunglasses provide a protective shield to cover the delicate tissues around your eyes. The skin around your eyes, including the eyelid, is very thin and vulnerable. Sunglasses also protect the skin from sun exposure and the resultant visible ageing signs. Doctors recommend sunglasses with large lenses for protection from UV rays.
You need to keep some points in mind while choosing the correct frame of sunglasses for your face. The fame of the glasses should fit your face perfectly especially on your nose and ears, but it shouldn't be tight or putting pressure. Tight fame around the nose and ear can cause friction and you should avoid it. The fame of your glasses should also fit near the brows, but make sure your eyelashes aren't touching the lens.
Choosing The Right Lens
Whether you opt for high-priced designer sunglasses or a more affordable pair you find at your drugstore, you can easily find flattering sunglasses. The function of sunglasses which is to protect your eye health will never go out of style. While making the choices for the lenses, you can opt for tinted glasses in soft tones like rose, mauve, apricot, pale blue, or olive green. Polarized lenses are another great option for protecting your eyes from water sports, and cutting down on the glare and eye strain.
Another very important point while choosing the right fame is to keep the shape of your face in consideration. Keeping the size of your face in mind is a good idea for selecting the fame that will look perfect on you. For example, if you have a small, petite body build, a large frame may be too overpowering.
Don't miss: DIY Summer Skin Care Tips By Beauty Expert Shahnaz Husain
Tips For Choosing The Right Frame Of Sunglasses
The first and foremost rule is to always avoid the frames that are round in shape if you have an already round or plump face. You can try frames that have stunning angles or geometric shapes. If you have a long or oval face shape then round frames will suit you the best. People with long face shapes can also choose large frames with straight lines at the bottom, and round and oval shape sides.
Round Face Shape: people with round face shapes should not go for round offside or bottom sunglasses. The frames with straight lines or angular sides' work best for this face shape. Make sure that the angles of the glasses are towards the nose and not away from it.
For a square face shape: people with square face shape should never opt for frames that are square or rectangular in shape. Instead, you should choose the Curved frames that look amazing on this particular face shape.
Heart shape face people, should avoid angular shapes and instead go for the oval straight across the width of the face.
Here's How To Take Care Of Your Eyes Naturally
Besides having a stylish pair of sunglasses, it is also important to take care of your eyes, with herbal and natural products. A good cucumber eye masks are a great option to help you get rid of tiredness and dark circles from around your eyes.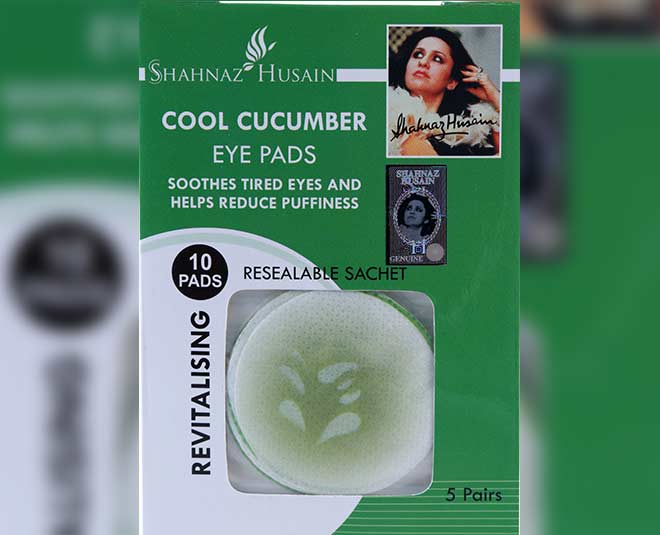 You can even opt for a good eye gel with a massager which will not only relax your eyes but will also make them look fresh and youthful the next day.
Shahnaz Husain is a well-known beauty and wellness expert. For more such tips from the expert, stay tuned!