Our hair is our shining glory that needs love, care and nourishment to be in the best state possible. With changing environmental conditions, our hair ends up suffering from adversities. This could lead to several types of common hair problems. To help you fight these usual hair issues, here are a couple of remedies that will make the task of caring for your mane far easier.
For Very Dry, Rough, Bushy Hair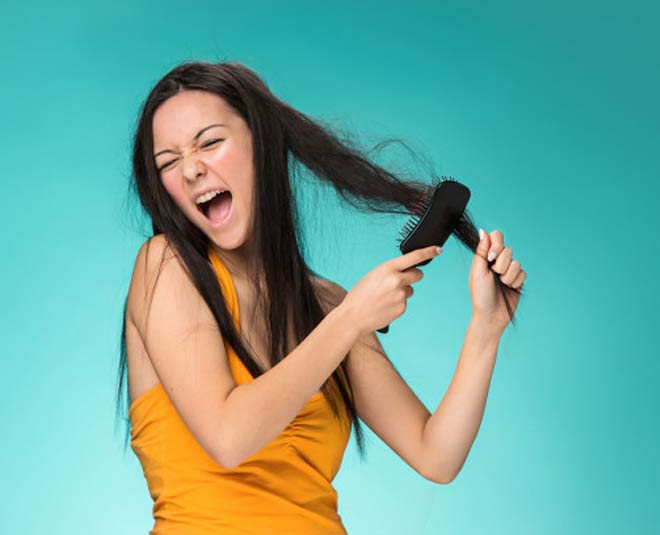 Especially during winters, it is not easy to tackle hair that is frizzy and bushy. To bring back moisture and nourishment, here's what you can do:
Hair Conditioner Spray
Take creamy hair conditioner in your hand and mix some water.
Pour this solution in a spray bottle.
Apply this mixture on the hair and then comb so that the product spreads through the hair strands.
Mayonnaise And Olive Oil
You will need 1 egg,1 tablespoon mayonnaise and 1 teaspoon olive oil.
Mix all these ingredients in a bowl and apply the paste on the hair.
Leave it on for around half an hour.
Lastly, wash the hair with normal water and shampoo.
Wrap a towel around the head and let it soak up water. Don't rub your hair strands.
How To Blow Dry Hair?
Once done, use a hairdryer to dry your tresses. But along with the dryer, use a big round brush.
Begin by dividing the hair into small sections.
Clip the rest of the hair strands and dry one section at a time.
Blow in a downward direction.
Using the dryer over the hair can cause it to become rougher and thicker.
For Unmanageable Hair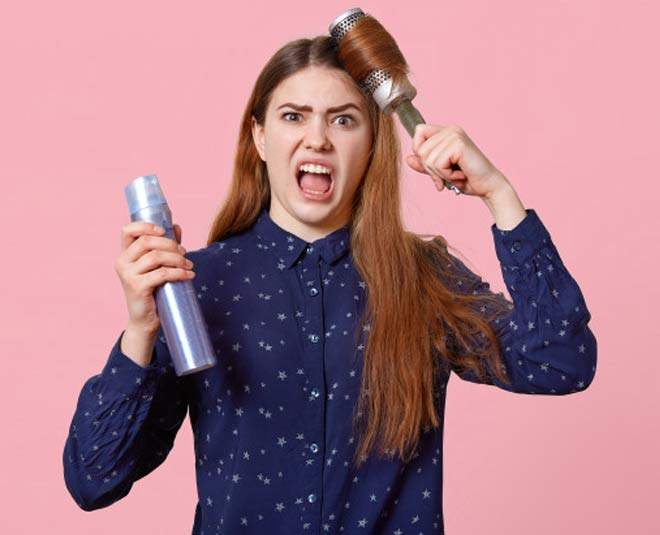 If you are having a hard time managing your hair due to dryness and lack of nourishment, these easy solutions will help you most simply.
Use Vegetable Oil
You will need any light oil for this remedy. Such as any vegetable oil, like sunflower oil.
Take around 2-3 drops of it in your palms and rub them lightly together.
This will allow to spread the oil over both palms. Smooth the palms over the hair strands. Or, just take the ends of the hair in your palms and scrunch them.
Let the oil sit in your mane for a while.
Quick Conditioning Treatment
Before your shampoo, try this simple remedy.
Just mix 1 teaspoon each of vinegar and pure glycerine with 1 egg in a bowl.
Then take the solution in your hand and massage the into the scalp.
Wrap the hair in a hot towel for about twenty minutes. After washing you will notice, your hair has more shine and texture.
For Oily Hair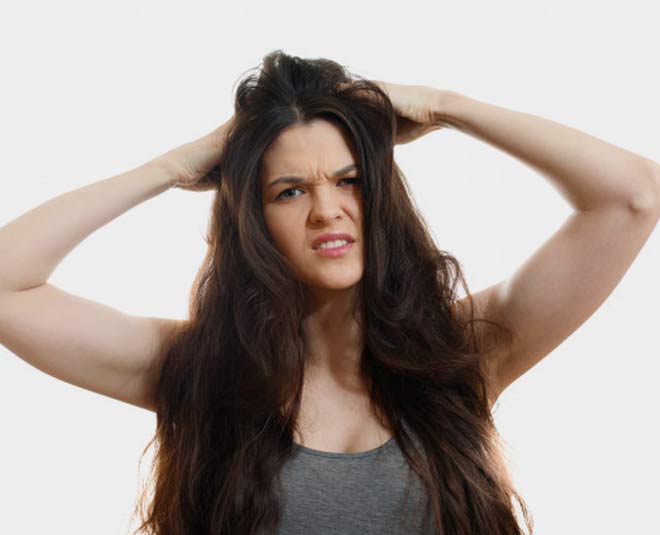 The biggest problem with oily hair is that after just a day or two of washing them, they become limp and looks extremely dull on the face. To give more charm and life, try these steps:
Tea Leaves
You will need to boil used tea leaves.
So, take 4-5 cups of water in a pan, add leaves and boil it on medium temperature.
Once done, you should have at least 4 cups of the tea-water.
Cool and strain the liquid.
Also, add lime juice to it and use it as a last rinse.
Eau De Cologne
Quick emergency treatment is to put a little eau de cologne on your brush and brush your hair. It will help to further absorb healthy oil and will leave your hair cleaner and fragrant.
How To Get Rid Of Dandruff?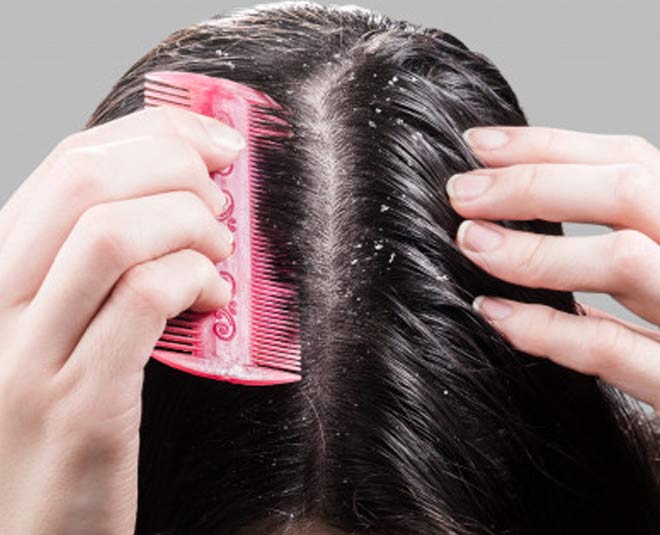 If there is one thing that destroys the texture and quality of the hair in the worst possible way, then it has to be dandruff. It is a fungal problem, which should be taken care of in the initial stages.
Rose Water & Apple Cider Vinegar
Mix a little rose water with apple cider vinegar.
Apply on the scalp at night using cotton wool.
Leave on overnight.
Olive Oil
Once a week, heat olive oil and apply on the hair at night.
Leave on overnight.
Next day, apply the juice of a lemon and wash the hair after 15 minutes.
How To Nourish Dry Hair?
The cold breeze happens to steal away the shine and life out of your mane. To maintain that flawless shine throughout the year, here's what you can do.
Egg & Milk
Beat an egg with a cup of milk.
Rub the mixture into the scalp and leave it for five minutes.
Afterwards, just rinse it with water.
Do this twice a week.
Egg Yolk & Mayonnaise
Fruit Pack
Take ripe banana and papaya.
Mash into a pulp and apply on the hair.
Wash it off after half an hour.
How To Camouflage Grey Hair?
We have formulated Herbal Hair Mascaras and Hair Touch for the problem. Hair mascaras are somewhat like crayons. They can conceal strands of grey hair quite effectively, besides adding glamour to the hair, by colouring strands a different colour from the normal hair colour.
Hair mascaras are temporary methods of colouring the hair. They take no time at all. Easy to apply and remove and the effect lasts till the next shampoo. The main advantage is that they assure safety from damage to hair structure and texture.
Don't Miss: HZ Exclusive Interview: As A Pioneer Of Herbal Beauty In India, Shahnaz Husain Talks About Her Pathbreaking Journey Of 50 Glorious Years
Shehnaz Husain, a world-renowned beauty and wellness expert shares her beneficial remedies that are followed like holy grail by many of us. For more, stay tuned to HerZindagi.