Exercise is not only for weight loss and bodybuilding but it comes with a lot of health benefits such as lowering blood pressure, boosting energy, improving heart health and many more. Exercising on a regular basis can help you lead a healthy life.
Apart from having several health benefits, exercising is also good for your skin as it helps to boost up blood circulation which allows the oxygen to reach all the parts of your body and nourishes the skin. However, you need to keep some things in mind post workout in order to keep your skin healthy. Read on to know more.
Do Not Touch
Try not to touch your face during or after a workout as you have been touching the gym equipment that is used by everybody and can easily spread bacteria on your skin. Try to keep your hands away as these bacteria will take no time in causing stubborn acne on your skin.
If you feel like cleaning your face, then instead of touching it, you can use a towel to wipe off your face.
Cleanse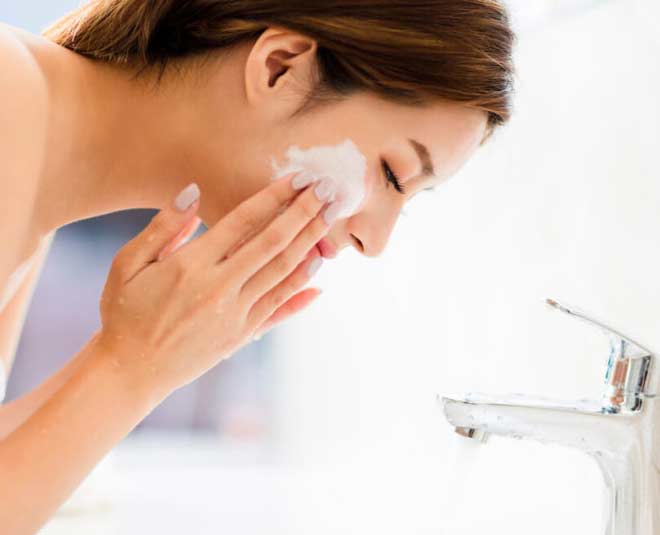 After working out, there is a high chance that your skin has attracted numerous impurities, dirt, dust, dead skin cells, and bacteria which can lead to skin problems such as breakouts, acne, and other skin infections. This is due to excessive sweating and exposure to dirt and dust.
If you want to avoid damaging your skin after a workout, then it is best to cleanse your body. Take a shower after that or at least wash your face in order to keep your skin healthy. The best way to cleanse your face after a workout is by using lukewarm water along with gel based cleanser as well as oil based cleanser.
Moisturise
The key to keeping your skin calm and refreshed is moisturiser. Using a moisturiser regularly will prevent your skin from itchiness and redness. Light water based moisturiser is best to use after a workout session as the anti-inflammatory properties in the moisturiser will soothe your skin.
Don't Miss: Best Homemade Face Mask Recipes Using Cucumber
SPF
We all know about the importance of the skincare routine and it is also important to use it for your post workout skincare routine. It is really important to stay safe from the sun and the best way to do that is sunscreen. Apply sunscreen once more even if you have applied it before workout as the sweat will wash it off.
Don't Miss: Check Out These 5 Super Seeds That Work Wonders For Your Skin!
Hydrate
Another reminder to keep your body hydrated and constantly drink water. This is the most essential aspect of your life. Although, it is a simple step but can do wonders. A small glass of water has the ability to provide your body with several health benefits.
Not only body but your skin also gets benefited from the water you drink. Drinking an adequate amount of water keeps your body less oily, less itchy, supple, inflamed and irritated. As you lose a lot of water content in the form of sweat while working out, therefore, it is important to hydrate your body once again. Thus, it is really important to drink a glass of water post workout.
For more such articles, stay tuned to HerZindagi!