Oil cleansing has become one of the most talked-about skincare trends today. Have you not heard about it yet? Well, as the name suggests, oil cleansing is a technique that involves using oil for cleansing your skin.
Let us tell you that oil cleansing has been a key part of the Korean beauty regime. This beauty technique has is believed to have numerous benefits. Read on to know more about it.
What Is Oil Cleansing?
Oil cleansing is a deep cleansing method where instead of a face wash or gel, oil is used. To oil cleanse your face, you can use an oil-based cleanser or a regular oil to wash your face. Unlike regular face washes, this technique doesn't strip off the natural oils of your skin and gives you soft and smooth skin after the wash.
Oil cleansing is gaining a lot of popularity these days as the oils don't harm the outer layer of the skin. They help in clearing your skin without taking away the natural oils.
How To Do Oil Cleansing?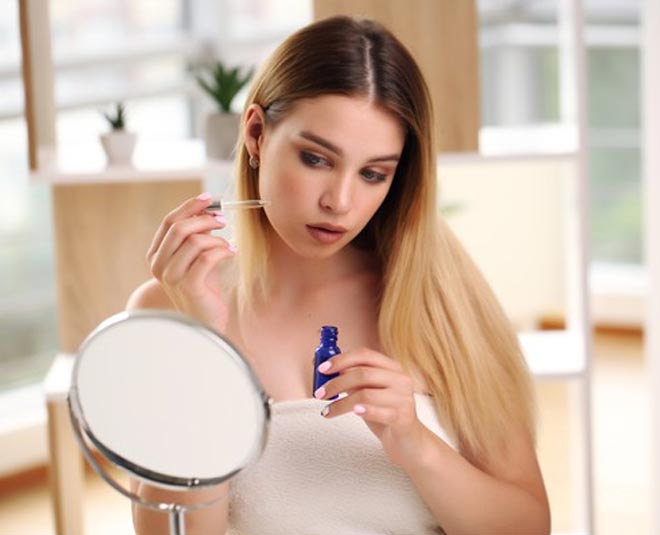 It is super easy to cleanse your face with this technique. Following these steps will help your skin benefit the most.
Begin with placing a warm damp towel on your face for 20 seconds. This steam will help in loosening up any dirt or oil accumulated on your face.
Take some cleansing oil depending on your skin type and massage it with your fingertips for a few seconds.
Use a wet cloth to wipe off the oil from your face and you are done!
What Are The Benefits Of Oil Cleansing?
Completely Natural
Oil cleansing involves natural oils and not chemical-based face washes or cleansers which end up harming your skin. These natural oils are gentle on your skin and usually have no side effects. Also, many of the oils you use are packed with antioxidants which may benefit your skin further in many ways.
Balances Oil Production In The Skin
When you cleanse your face with oil, it helps clear all the dirt and excess sebum clogged in the pores. The natural oils you use to cleanse your face helps in regulating sebum production.
Keeps Your Skin Hydrated
Many natural oils come with fatty acids which help in locking the moisture in your skin which keeps your skin hydrated for a long period of time. If you have dry skin then this technique can do wonders. Your face will feel moisturised all day long.
Don't Miss: 5 Facial Oils You Can Buy Under Rs 500 For Glowing, Hydrated Skin
Prevents Acne And Breakouts
Using the oil cleansing technique helps you get rid of all the dirt, bacteria, and dead skin cells accumulated on your skin. This further prevents acne and breakouts.
What Are The Best Oils For Skin?
You can either use these oils or buy an oil-based cleanser depending on your skin type. These oils can also be mixed with another carrier oil depending on your skin.
Don't Miss: Uses, Benefits of Facial Oils Decoded!
I have dry skin and use coconut oil once in a while for the oil cleansing method. My skin felt a lot more soft and smooth. I think it is a great method if you want clean, flawless skin. Make sure you pick the oil depending on your skin type or you can end up damaging your skin.
Do try the oil cleansing technique and share your experience with us. For more such beauty related stories, stay tuned!