Neem is an unmatched remedy for all your hair problems. No matter what kind of hair problem or hair type you have, neem oil can help you deal with all your hair problems. Neem oil, which is extracted from the seeds of neem tree has some amazing benefits for your hair. Since ages, people have been using it to treat different hair problems. The medicinal properties of neem help in keeping all the common hair problems at bay. Neem oil is the perfect solution to treat all your hair issues. Read on to know how you can use it for the same:
Neem Oil For Scalp
Dry and unhealthy scalp leads to dandruff. You may have noticed that a lot of anti-dandruff shampoos use neem as a key ingredient because of its medicinal properties. Also, using neem oil helps you in maintaining a healthy scalp and this further helps you get rid of dandruff.
To Treat Lice
Lice are another common hair problem that women face. These tiny creatures draw blood from the scalp. Neem oil is a great remedy to treat lice. You can massage it into your scalp and leave overnight. Next morning, wash your hair with a mild shampoo.
Don't Miss These Easy Hacks Will Help You Grow Your Hair Quickly.
Treat Hair Thinning & Balding
Neem has high fatty acid content that is great for your hair scalp. A healthy scalp keeps all the hair problems at bay. It is a good remedy for all those who suffer from hair thinning and balding. Applying neem oil makes your hair follicles strong and promotes hair growth. It also makes your hair shine. This oil is also a great remedy for baldness. It prevents baldness by making your hair follicles strong. Neem oil improves blood circulation in the scalp and nourishes your scalp. It prevents excessive production of sebum which blocks hair growth and leads to hair thinning. Massage your hair with neem oil every day to prevent balding.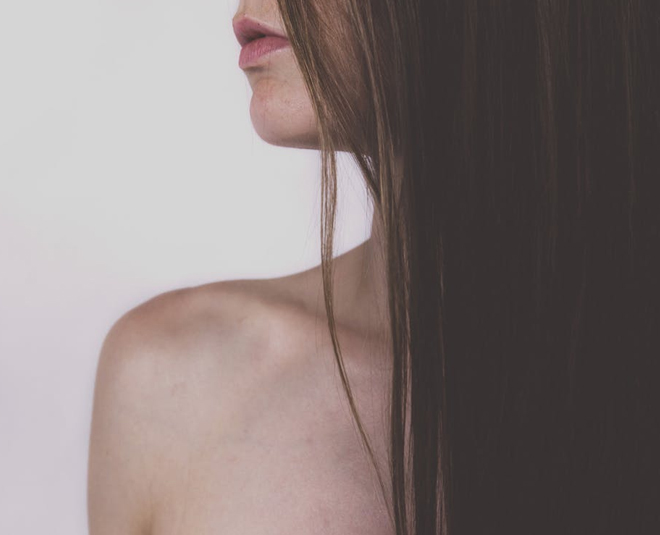 Zero Side-Effects
Neem oil has no side-effects and it can be used regularly. Regular use of neem oil can make your hair stronger. It is also a great oil for those who have tangled hair. You can apply neem oil just a few hours before washing your hair and you will see how neem oil makes your hair tangle-free. Get an itch-free scalp with neem oil. One great way of using it on your scalp is by adding neem oil to your shampoo. Adding it to your shampoo makes your scalp itch-free. Just add some drops of neem oil to your shampoo before washing your hair and use this for cleaning your hair.
Don't Miss: Have Acne, Dry Skin, Wrinkles Or Baldness? Buy Yourself Some Lavender Oil To Solve Your Problems
Anti-Inflammatory
Neem oil has anti-inflammatory, antibiotic, and antioxidant properties which are really beneficial for your hair. These properties help in treating scalp psoriasis, a hair scalp issue that can also lead to permanent hair loss at times. It is an imbalance in the scalp that leads to premature graying of hair. Using neem oil on your scalp prevents these imbalances and graying of hair.
Now that you know about these amazing benefits of neem oil for your hair, make it a part of your haircare regime and flaunt your gorgeous looking hair!
Stay tuned to HerZindagi for more such articles.
Did you like this article ?