We all want that clear and spotless skin but not all of us enjoy following those elaborate skincare routines. Most skincare routines that we find out on the net involve a lot of steps and fancy skin ingredients. Even though we are all stuck at our homes due to the coronavirus lockdown, many are not interested in trying these long skincare routines. But what if we tell you that you can get glowing, beautiful skin by following just three easy steps in the morning?
Here is an easy to follow, a morning routine that will give you glowing skin all day. It involves just 3 easy steps! Read on.
Wash Face With Cold Water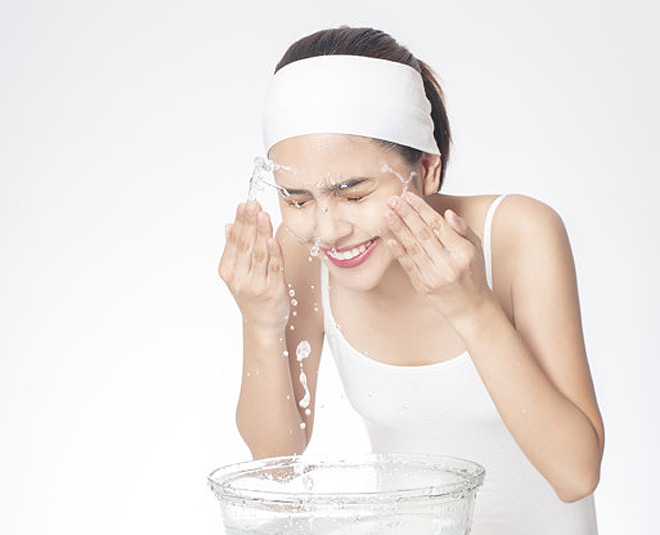 The first step is to wash your face with cold water after waking up. Washing your face with cold water closes your pores.
It soothes your skin when you wash your face with it first thing in the morning.
Cold water also works as an anti-wrinkle agent for your skin. Washing face with cold water slows down the skin ageing process and makes your skin tight and youthful.
Cold water is also beneficial in protecting your skin from the harmful rays of the sun. It protects your skin pores from the harmful damage of the sunrays.
Washing your face with cold water in the morning also helps in cleaning the excess oil from your face.
Apply Multani Mitti Pack
For years, multani mitti has been a part of skincare. It is the easiest thing you can do to get clear, glowing skin. Multani mitti has some amazing benefits for your skin. Read on.
Multani mitti is great for anyone who has oily skin as it has oil-absorbing properties. It removes excess oil from your skin and prevents problems like acne.
Multani mitti cleanses your skin well by pulling out all the dirt and impurities.
It is a great ingredient to clear the dead skin cells. It removes white and blackheads and gives you a beautiful glow.
Applying multani mitti helps you get healthy and toned skin.
Just wash your face and apply a thin layer of multani mitti pack all over your face and neck. Wash off as it dries.
Use Glycerin With Rose Water And Lemon Juice
This is the third and last step and helps you get that natural glow on the face. You just need some glycerin, lemon juice and rose water to make a face serum. After washing your face, apply this serum all over your face and neck.
Glycerin acts as a good cleanser for your face. It clears your face of all the dirt and oil.
Glycerin also tones your skin, it makes your skin feel tight and fresh.
It has moisturising properties and prevents your face from getting dry and dull.
Follow this easy morning routine for that beautiful, natural glow on your skin you always wished for!